Top 5 Horror Movies of 2018 to get Excited For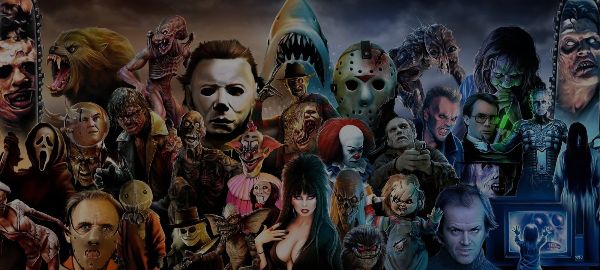 Pramod Mamillapalli, online editor
February 6, 2018
It's common for horror movies nowadays to not get that much attention compared to other genres, and they are often looked down upon for their cheesy plots and other unoriginal ideas. But not every horror movie should be placed into this category. However, there are some interesting new horror movies that will be released this year.
1. The Strangers: Prey at Night
Don't you just love it when horror movies are based off of a true story? Well, if you answered yes to that question, then this is the right movie for you! The first and second movie are both based on a real-life home invasion, which makes the movie scarier than it already seems. The plot of the sequel is similar to the original, but they upped the ante this time, and I'm sure there will be some interesting twists and turns.
2. Polaroid
Staring Riverdale's Madelaine Petsch, the movie revolves around a high school girl who finds a polaroid camera, but what she doesn't realize that the camera holds a dark secret: whoever gets their picture taken with the polaroid will meet a tragic ending. Seems a bit cheesy at first, but it's a good movie for anyone who is trying to get into horror movie genre without being scarred for life.
3. Slender Man
Although this movie has yet to be released, it is already getting some backlash for being late to join the trend. Slender Man was definitely popular in the early 2010s, but now it has lost some of its hype, so a Slender Man movie right now seems a little bit too late. But if that doesn't really bother you, it movie shouldn't be a problem. From the looks of the trailer, the movie looks pretty gorey and will definitely bring back a nostalgic feeling.
4. A Quiet Place
Starring Emily Blunt and John Krasinski, this movie is about a family that lives in isolation with the fear that something is following them and attacks when it hears noise. From the sound of it, this movie will definitely contain moments where there is just complete silence, which makes the movie scarier and more suspenseful.
5. Game Night
Although this is a horror movie, it contains some comedic moments which may make the movie a bit more interesting. It also seems like a good movie for new horror fans or moviegoers that just need a laugh after a scary moment. The cast consists of Rachel McAdams, Jason Bateman, and many more.