5 Things to Do This Weekend (2/17 – 2/19)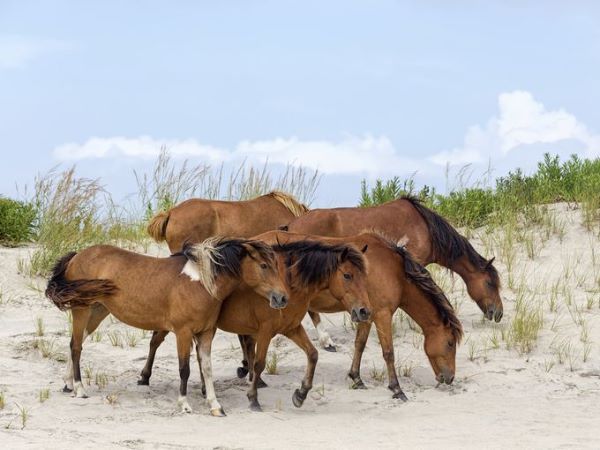 Hang on for a minute...we're trying to find some more stories you might like.
1.) Music lovers, this one's for you! Frozen Harbor Music Festival 2018 at the Inner Harbor in Baltimore, Maryland. This epic two day event features 160 different acts at 10 different venues in the Harbor. Performing artists include George Clinton & Parliament Funkadelic, Jimmie's Chicken Shack, Keller Williams, and many more. They've got a variety of country, pop, rock, hip hop, reggae, and R&B tunes you're sure to love!
Learn more at: http://frozenharbor.com/
2.) Are you looking to take your valentine out for a special dinner? Look not further than J. Gilbert's Wood-Fired Steaks and Seafood, the best upscale farm-to-table steakhouse in McLean, Virginia. Since all the pandemonium of Valentine's Day is starting to die down, now is the perfect time to celebrate the most romantic day of the year. Trust me – nothing beats enjoying an intimate dinner of lobster tail and filet Oscar with the one you love.
To view the menu and make reservations, go to: https://www.jgilberts.com
3.) Ring in the Year of the dog at the 2018 Chinese New Year's Celebration in Washington, D.C.! There will be traditional lion and dragon dances, Kung Fu fighters, live music, marching bands, and more. The parade features VIP guests – including numerous Chinese American U.S. military veterans, the US Marshal Arts Institute, the US Army Old Guard Fife & Drum Corp, and several beauty pageant winners.
Did You Know? People born in the Year(s) of the Dog (1994, 2006, and 2018) are presumed to be loyal, patient, and reliable. They are also said to be self-righteous and stubborn. Those with the Dog sign that are born in January, February, March, August, and December (according to the Gregorian-Chinese Calendar) are believed to have good fortune.
To find out more about the Chinese New Year's celebration, see: http://dcparade.com/
4.) February means Maple Sugaring Days are here again at Brookside Nature Center in Silver Spring, Maryland! Be a part of the maple syrup-making process – collect the sap from some of finest Maple trees around, watch as it's boiled down into some high-quality syrup, and have a tasty treat while you learn about the many different things you can do with maple sugar and syrup. Don't pass up the opportunity to experience a cherished American tradition and make some sweet memories!
Sign up at: https://apm.activecommunities.com/montgomerycounty/Activity_Search/maple-sugaring-days/37284
5.) Spend President's Day on Assateague Island National Seashore in Berlin, Maryland! All national parks are free (since it's a national holiday), so why not take advantage of your day off and go on an outdoor adventure? If you enjoy watersports, try canoeing, kayaking, or surf fishing. You can also go horseback riding, collect seashells by the seashore, and get some shots of the renowned wild horses that roam the island!
To plan your escapade, head to : https://www.nps.gov/asis/index.htm

About the Writer
Miranda Sandoval, Staff Writer
Miranda Sandoval is a senior and online editor for the South Lakes Sentinel. She enjoys writing stories and poetry, good food, and going on adventures.