5 Things to Do This Weekend (3/17 – 3/18)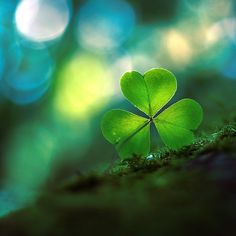 Hang on for a minute...we're trying to find some more stories you might like.
1.) Celebrate St. Patrick's Day!
Go on a scavenger hunt and search for shamrocks in Chincoteague, Virginia! Come dressed in green and pick up a game card from participating businesses and began the hunt for shamrocks hidden in different stores (you might get some treats along the way). After you fill out your game card, get it validated at the Blue Crab Treasures, then head to the Island Theater and use your card to enter a raffle for some awesome gifts.
For more info, visit: http://www.americantowns.com/va/chincoteague/events/search-for-the-shamrocks-2018-03-16
Participate in the 2018 Bluemont Shamrock 5k/10k at Great County Farms in Bluemont, Virginia! Run the beautiful country roads along western Loudoun County, which offer an "absolutely spectacular view." Winners will get to attend the post-race awards ceremony and receive commemorative race shirt and finishers medal.
Register for the run at: https://potomac.enmotive.com/events/register/2018-bluemont-shamrock-5k-10k
Be a part of the (free) 37th Annual Alexandria St. Patrick's Day Parade! Watch as Irish dancers and pipe and drum bands proceed down King Street to Lee Street and Cameron Street to Royal Street. If you get there before the parade beings, you can catch the Fun Dog Show at Market Square, which benefits the Animal Welfare League of Alexandria. After the celebration, head to Daniel O'Connell's for a splendid Irish lunch.
For info of the St. Patty's Parade, look at: https://www.visitalexandriava.com/event/new-date%3a-alexandria-st-patricks-day-parade/11589/.
If you're interested in Daniel O'Connell's Restaurant and Bar, see: https://www.danieloconnells.com/
Top Irish Eats:
Grafton Street in Gainesville, Virginia: http://www.graftonstreetva.com/
P.J. Mulligans Public House in Herndon, Virginia: http://www.pjmulligans.com/
The Old Brogue in Great Falls, Virginia: https://oldbrogue.com
Siné Irish Pub and Restaurant in Arlington, Virginia: https://www.sineirishpub.com/
2.) Check out the Astronomy Campfire at Burke Lake Park in Fairfax Station, Virginia. Sit by a toasty campfire and make your own s'mores to enjoy while you listen to tales of constellations and learn more about the night sky. If the stars are out, see if you can find Orion or Leo.
Sign up at: https://www.fairfaxcounty.gov/parks/burke-lake/astronomy-campfire3
3.) It's Reptile Weekend at the Virginia Living Museum in Newport News, Virginia! See special animals, including the African Spurred Tortoise, Amazon Tree Boa, Brazilian Rainbow Boa, Vietnamese Centipede, Blood Python, New Caledonian Giant Gecko, Burmese Python, and Gargoyle Gecko. You'll also about the museum's citizen science projects, view planetarium programs, see educational displays and special reptile exhibits, take a behind-the-scenes reptile tour, and purchase a painting done by a resident snake.
Please go to: https://thevlm.org/events/reptiles-bizarre-beautiful/ for more information.
4.) Attend the Loudon Symphony's Chefs Tasting Gala and Masquerade Ball in Loudoun, Virginia! Dress in your finest and don a mask for this special black–tie event. Dance the night away, listen to music played by Loudon Symphony musicians, and bid in a live auction. Sample things from a chefs tasting menu that includes items from Magnolia's at the Mill, D.C. Prime, Chantel's Bakery, and Fireworks (some of the finest food establishments). The gala's proceeds go to support the Loudon Symphony and their youth symphony.
To find out more, check out: https://www.loudounsymphony.org/2018-gala
5.) Go to the NOVA Mini Maker Faire at George Mason University in Fairfax, Virginia! Meet northern Virginia's coolest engineers, metal workers, auto hackers, artists, teachers, craftspeople, and tech enthusiasts. Attend sessions led by experts and learn about robotics, electronics, 3-D printing, programming, woodworking, and yarn and fabric arts.
Head to: http://nova.makerfaire.com/