5 Things to Do This Weekend (4/14 – 4/15)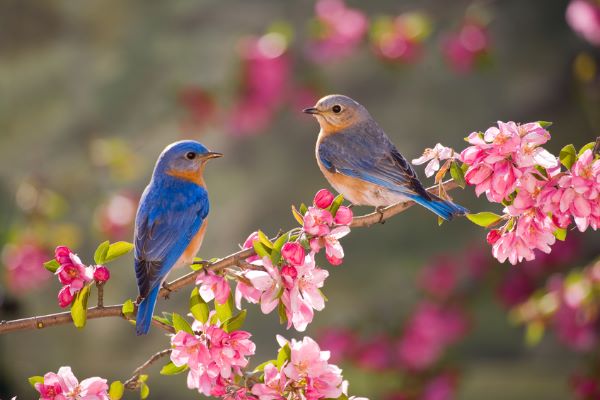 Hang on for a minute...we're trying to find some more stories you might like.
1.) Head to the Tom Tom Founder's Festival in Charlottesville, Virginia! Celebrate innovation with some of the finest artists, entrepreneurs, and civic leaders. Stroll throughout the historic downtown area and see the murals and painted city buses that line the streets. Visit the art galleries and stop at Artisanal Tom Tom (the art market featuring local and regional vendors). Listen to music at one of the free concerts, dance at their silent disco, or attend a community party. Participate in talks, summits, and workshops led by visionaries and difference makers. Watch the Iron Chef competition as Charlottesville's top chefs compete to create their interpretations of the ham biscuit, Charlottesville's signature dish. Hungry? Stop at a food truck (like Moe's Original Bar B Que or Dr. Ho's Humble Pie) or join in on a community potluck. You'll also have the chance to enjoy Charlottesville's Farm to Table Restaurant Week! I recommend eating at Red Pump Kitchen, a "contemporary European café-style restaurant and bar reminiscent of the top haunts in Soho and Central Italy."
To learn more about the Tom Tom Festival, take a look at: https://tomtomfest.com/
For a list of restaurants participating in Restaurant Week, see: https://tomtomfest.com/restaurantweek/
If you're interested in Red Pump Kitchen, click on: http://www.redpumpkitchen.com/
2.) Go see 'Luzia,' a Cirque du Soleil performance taking place at Grand Chapiteau in Tysons Corner, Virginia! Once again, Cirque du Soleil has taken creativity and imagination to new heights. They have created a new spectacle: 'Luzia,' an aesthetic celebration that gives props to the Mexican culture. Performances will included hoop diving, stunts involving giant treadmills, acrobatic football, contortionism, and acrobatics in the rain. The vibrant costumes, spirited acts and catchy Latin American music give the show a fiesta-like vibe, creating a surreal experience that will please people of all ages.
Did You Know? 'Luzia; was given its name because it "takes you to an imaginary Mexico, like in a waking dream where light ("luz" in Spanish) quenches the spirit and rain ("lluvia") soothes the soul."
For tickets, head to: https://www.cirquedusoleil.com/luzia
3.) Visit the George Washington and Jefferson National Forests! The weather will be nice this weekend, so why not get out and enjoy the fresh spring air? Go camping or get a cabin and spend your day hiking, biking or horseback riding along the Appalachian Trail and the Virginia Creeper Trail. Take some time to relax, breathe, and be at peace. Have a picnic, bask in the sun, and go fishing, hunting, birdwatching, or boating. Whatever you do, just enjoy Mother Nature!
To learn more, please see: https://www.fs.usda.gov/gwj/
4.) Spend some time at the Patuxent Research Refuge in Laurel, Maryland! Before a busy day in the great outdoors, have a tasty lunch at Smokey Bones Bar & Fire Grill. Upon arrival at the refuge, make sure you stop in the visitor's center for some neat wildlife exhibits, photography, and informational videos (they also have a gift shop). Ride on a Tram and listen to the tour guide, take a walk on one of their many nature trails (here's an opportunity for taking photos), go on the boardwalk, or go fishing. Keep an eye out for critters and interesting plants – Patuxent Research Refuge is home to many birds, insects, amphibians, flowers, trees…and more. Much more. (In fact, there's a complete list on their website of all the species that live there – it's 96 pages long.) Animal lovers will not be disappointed!
Did You Know? Patuxent Research Refuge, started by President Roosevelt, is the only national wildlife refuge established to support wildlife research, according to their website.
For more information, visit: https://www.fws.gov/refuge/Patuxent/
If you're interested in Smokey Bones, head to: http://smokeybones.com/

About the Writer
Miranda Sandoval, Staff Writer
Miranda Sandoval is a senior and online editor for the South Lakes Sentinel. She enjoys writing stories and poetry, good food, and going on adventures.