4 Things to Do This Weekend (5/19 – 5/20)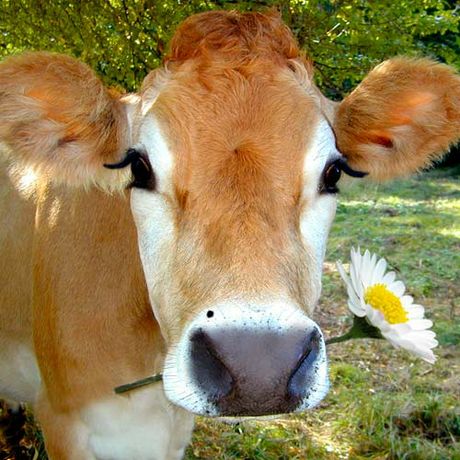 Hang on for a minute...we're trying to find some more stories you might like.
1.) Go on the Spring Farm Tour in Loudoun, Virginia! Pick some fresh, juicy red strawberries (or giant heirloom pumpkins) at Wegmeyer Farms and enjoy strawberry donuts and lemonade. See chickens, pigs, rabbits, turkeys, and water buffalos at Breezy Meadow Farms. Meet and learn about alpacas at the Double 8 Alpaca Ranch. Learn the history behind the Fort Bacon Farm, which is over 200 years old. Have tea and scones in the garden at Blooming Hill. Head to the Loudon County Master Gardeners' Demonstration Garden for tips on how to make a beautiful garden that helps the environment. Learn about growing spring crops at Lost Corner Farm. Sample different cheeses at Georges Mill Farm Artisanal Cheese. Visit with sheep at Willow Hawk Farm and buy items made from their wool. Pet horses at the Equine Rescue League and learn about their rehabilitation program and adoption service (there will also be live music, raffles, demonstrations, and a bake sale). Go on a scavenger hunt at Temple Hall Farm Regional Park. Enjoy free pony rides, hay rides, and a petting zoo (complete with donkeys, goats, and more chickens) at the American Academy of Equestrian Sciences.
https://loudounfarms.org/farmtour/
2.) Partake in the Paint the Town Plein Air Mini-Festival in Abingdon, Virginia! Participate in the art competition for the chance to win $500. If you're not artistically inclined, like me, you can simply watch and appreciate others that actually know what they're doing. There will be workshops led by painter Kyle Buckland at the William King Museum of Art. Walk around and see the pop-up art gallery, and embibe on sweet treats from Anthony's Desserts.
https://vahighlandsfestival.networkforgood.com/events/5050-paint-the-town-2018
3.) Come to the Flying Circus Airshow in Bealeton, Virginia! See professionals perform impressive acrobatic flying stunts in cool planes. Fly in a biplane with an experienced pilot – take a "standard" ride if you want the thrill of soaring through the sky and the magnificent view of the world below. Go for the "aerobatic" ride if you're feeling wild (you'll do spins, loops, rolls, and splits). If you're looking for a place to eat, Bealeton is not the happening place (sorry to say). I recommend driving to the Manor House Restaurant at Poplar Springs (it's worth the trouble).
http://www.flyingcircusairshow.com/index.htm
http://poplarspringsinn.com/manor-house-restaurant/
4.) Go to the Whitetop Mountain Ramp Festival in Whitetop, Virginia! Have a BBQ chicken dinner while listening to Old Time Mountain and Bluegrass tunes played by some of the finest fiddlers (they'll have you clapping, tapping your toes, and dancing along). There will be plenty of arts and crafts, as well as a contest to see who can eat the most ramps (wild leeks that grow in the mountains). While you're in the Grayson County, make sure you explore the area. Pay a visit to the Fries Farmer's Market or join in on the Rugby Jam at Grayson Highlands General Store and Inn. Consider bringing your sleeping bags (and other essentials) so you can stay the night on Whitetop Mountain (the optimum place for stargazing). When night falls, you'll look up at the sky and see a sky so pretty that you'll think it's all a dream.
http://mtrogersvfd-rs.com/ramp-festival

About the Writer
Miranda Sandoval, Staff Writer
Miranda Sandoval is a senior and online editor for the South Lakes Sentinel. She enjoys writing stories and poetry, good food, and going on adventures.