It's Award Show Season!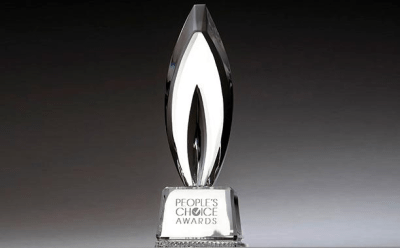 Pramod Mamillapalli, staff writer
September 25, 2018
In January, Bruno Mars won 6 awards, including Song of the Year, at the 60th Annual Grammy Awards. In March, The Shape of Water was nominated 13 times and won 4 awards, including Best Picture, at the Oscars. Many awards were won and lost last award show season, but as the summer season is slowly coming to an end, the award show season 2018-2019 is just around the corner and providing an opportunity for many deserving celebrities to snag a trophy. To keep up with upcoming award shows, here are a few to look out for.
People's Choice Awards:
Next month, make sure to keep your eyes open for the People's Choice Awards. This show recognizes the accomplishments of people (and animals!) of pop culture. The best part is that the winners are voted by the general public. Some awards include Best Pop Artist, Best Action Movie, The Social Star of 2018, The Beauty Influencer of 2018, and The Social Celebrity of 2018. To vote, visit the People's Choice Awards website on September 24th. The show will air on November 11th on E!.
Grammy Awards:
The award show season continues into 2019 with the 61st Annual Grammy Awards. This award show honors the stars of the music industry. Along with awards, the award show will be filled with an abundance of live performances.
BAFTA TV Awards:
2018 may being coming to ending , but award show season still continues. The British Academy of Film and Television Academy Awards will be held in London on February 10, 2019, and it will be airing. Unless you somehow have access to British tv channels, you can watch the highlights either on their website or on YouTube. Nominations have not been announced yet and most probably will be announced in November.
Writers Guild Awards:
To have a great movie, it is important to have great actors, but a can not exist if they do not have a great writer. The Writer Guild Awards celebrates the accomplishments of various writers from a movies, tv shows, video games, and radio. Some categories include Television: New Series, Best Original Screenplay, and Video Game Writing. The award show will be airing on February 17, 2019 at 8:00 pm EST.
Oscars:
To end the award show season, The 91st Oscars ceremony will be airing on February 24, 2019 on ABC. This award show gives out 24 prestigious awards every year for artistic and technical accomplishments in the film industry. Some award categories include Best Picture, which was awards to The Shape of Water last year, Best Actor, Best Actress, Best Director, Best Original Song, etc. Also, tune in early to watch the red carpet and see what the stars will be wearing.