'The Nutcracker and the Four Realms': a dancer's disappointment
Disney's newest movie masterpiece caused quite a racket as it hit theaters this holiday season. 'The Nutcracker and the Four Realms,' is growing rapidly in popularity and sparking many conversations. Making $20 million in box offices opening weekend, the motion picture earned a #2 ranking on IMDB. It stars Mackenzie Foy as Clara, and Keira Knightley as the Sugar Plum Fairy. The two well-known actresses were presumed to boost ratings for the movie.
The Nutcracker and the Four Realms is Disney's spin on a classic German tale, associated with famous music and ballet dancing. Some critics and audience members were disappointed by the film, claiming it was overrated, or "over hyped."
"Tchaikovsky must be rolling in his grave… this [is a] wretched attempt to turn the famous fairy tale/ballet into a blockbuster… [it] results in slow torture for kids and grownups alike," Peter Travers, from The Rolling Stone, expressed.
Adding to the discouragement, Brian Lowry, from CNN.com, noted that it is "an expensive but clunky fantasy."
The Nutcracker story ballet has been performed by dancers and enjoyed by many for decades, and the new film was expected to be a hit, assuming the film's plot would match the reputation of its acclaimed title. However, typical audience members and dancers alike were left only to mock or make fun of the dialogue and characters in the places where Disney had changed, or butchered, their beloved traditional storyline.
Even though Disney didn't receive the glowing reviews they might have hoped for, the film still got a lot of people talking about it, which in itself is a win for the multi-billion dollar company.
About the Contributor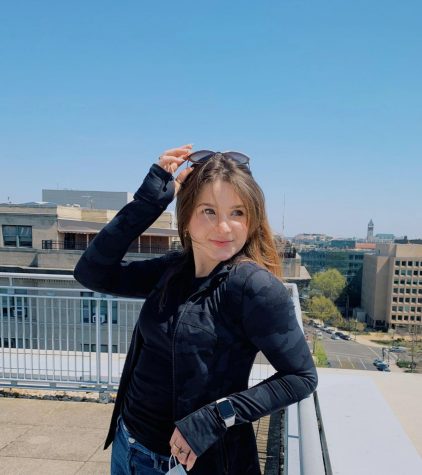 Taylor Anderson, Co-Editor in Chief
Taylor Anderson is a Senior at South Lakes and is the Co-Editor in Chief for The Sentinel. She is a part of the SLHS varsity cheer team, and really dedicates...