The virtual Emmys – Recap
Everything is looking a little different this year with COVID, and awards shows are no exception. Hundreds of people gathering inside a building is just not possible this year, but the Emmys came up with a creative way to recognize some of the most impressive stars in Hollywood. As the first award show of its time to be hosted from a virtual setting, the Emmys made the night one to remember.
As the host of the Emmys this year, Jimmy Kimmel was live from the Staples Center with no audience, of course. Producers sent over 130 cameras to 10 countries to capture the winner's reactions live. Some celebrities were even able to receive their Emmy live! Of course, with the virtual format there were bound to be some mistakes.
The people who were delivering the Emmys didn't know who had won until the very moment it was announced which created surprised reactions from winners, and funny ones from losers. Some winners didn't receive their Emmys, leading some nominees to be confused about who had won and lost. Even Los Angeles nominees had issues receiving their Emmys, which was especially confusing. There winning nominees who thought they had lost.
Despite the technical difficulties, the Emmys made for a memorable night.
One of the most significant moments was the comedy series, Schitt's Creek winning nine Emmys! Schitt's Creek broke the record for the most Emmys won for a single comedy season. The television series won for Outstanding Lead Actress in a Comedy Series, Outstanding Lead Actor in a Comedy Series, Outstanding Directing for a Comedy Series, Outstanding Contemporary Series, Outstanding Casting for a Comedy Series, Outstanding Supporting Actor in a Comedy Series, Outstanding Supporting Actress in a Comedy Series, Outstanding Writing for a Comedy Series and finally, Outstanding Comedy Series.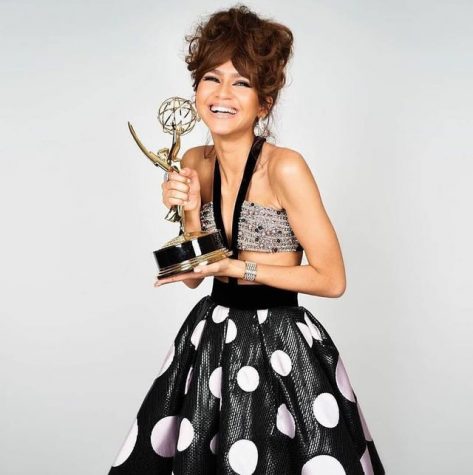 Another incredible moment for the Emmys this year was 24-year old Zendaya. She was the youngest actress to win the Outstanding Lead Actress in a Drama Series. Zendaya won for her performance in Euphoria. Though her winning was impressive enough, her speech was equally as amazing, saying, "I know that our TV show doesn't always feel like a great example of that but there is hope in the young people. And I just want to say to all my peers out there doing the work in the streets, I see you, I admire you, I thank you, and yeah, thank you so, so much!"
This year, the Emmys were most definitely a night to remember. It was filled with funny, touching, and memorable moments that made Emmy history.
About the Contributor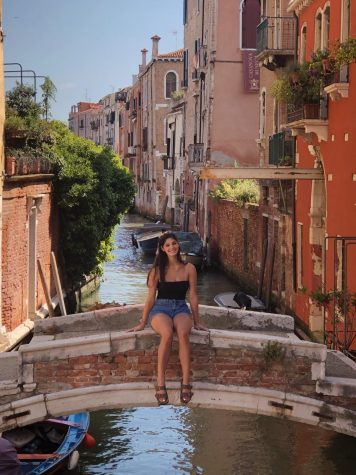 Maddy McFarlin, Entertainment Co Editor
Maddy is a senior in High School and is also a part of the South Lakes Dance Team! This is her fourth year in journalism and she is so excited to be writing...