10 ways to get through online school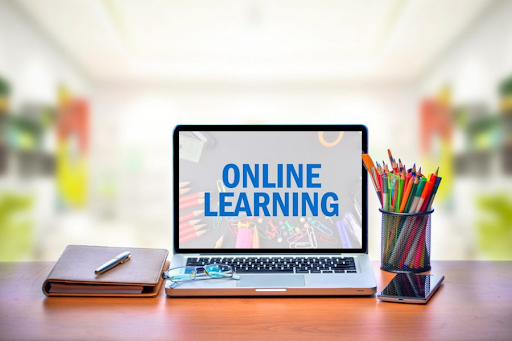 As the holiday time approaches this year, teachers are rushing in to give students assignments before break starts. Have you been losing focus during online school? Have no fear, tips are here! These suggestions might just help you improve with your online classes.
Find a quiet workspace
When you have a room all to yourself, it will definitely stop you from getting distracted. Not only will there be no one to talk to, but you'll also find yourself more focused in the class discussion.
Put away all distractions
Having distractions out, such as your electronics will get really tempting once you see it light up. Try to keep it off or mute it so that you don't feel the need to check it every now and then.
Ask questions
Although you don't see your teachers physically, it never hurts to ask questions! Once you ask a question, you'll continue to get more curious and want to dig into the topic you're learning about. It'll show your teacher that you aren't just present in class but you're also paying attention.
Write down key points
This should be normal within your routine whenever you get into class. Try your hardest not to write what you see word for word. The only reason you shouldn't is because what's the point of jotting down notes when you don't even understand the lesson? At least if you only write key points, you'll immediately know the important parts of the lesson and why this is important. This technique makes learning a whole lot easier!
Stay organized
It's best to stay organized during these times. Looking at workloads will really make your head hurt so you could set up a routine and list down priorities. Another thing you can do is keep your surroundings clean. If you have a neat workspace, your mind would definitely want to function and get things done as well.
Get enough sleep
Online school has been rough for everyone along with this pandemic so don't ever cut yourself down from sleep. It may not affect how you immediately feel, but it will affect your grades and mindset. Always take the opportunity to rest and maybe even take a quick nap!
Take a walk or go outside
This doesn't seem like it'll help but once you actually do it, you'll feel way better and motivated to focus. Sometimes, all it takes is a breather and since you're home everyday, it wouldn't hurt to go outside and appreciate nature.
Make friends
When you're in breakout groups, don't be shy to talk to other classmates. You'll feel less lonely and it'll help motivate you to talk to others. Some other students are shy so maybe if you turn on your mic first and introduce yourself, they'll feel more comfortable.
Stay positive
With everything going on, the most you can do is make yourself happy and stay positive. Maybe you can find new hobbies to do after school or watch shows with family. The best thing to do is love yourself during this pandemic so you can also do some yoga, learn how to play an instrument, make clothes, etc.
Be honest
Honesty is the key to get through online school! Although notes are tempting to peek at, trust yourself and go with what you think the right answer would be. Cheating wouldn't help you at all or make you feel any better so just work hard and you'll get what you want soon!