Romantic movies to watch
February may seem like the ideal month to binge as many romantic movies as you want because of Valentine's Day, but there's no right or wrong time to watch romcoms or any type of romantic movie! Below is a list of some of the best romantic movies to watch throughout the year with a friend, significant other, family member, or just by yourself!
To All The Boys: Always and Forever (2021)
Notable stars: Lana Condor, Noah Centineo, Janel Parrish, Anna Cathcart, Ross Butler, John Corbett, Henry Thomas, Emilija Baranac, Madeleine Arthur, Sarayu Rao
Synopsis: As Lara Jean returns home from a family trip to South Korea for summer break, anxiety and excitement arises as senior year begins and college application decisions start rolling in. With Lara Jean and Peter now in a deeply committed and seemingly seamless relationship, the two start planning their futures together for after high school, even applying to Stanford together as they don't want to be too far away from each other. Peter already knows that he's been accepted into Stanford, but Lara Jean impatiently awaits her results and starts thinking about the other possibilities for college. Will Lara Jean get accepted into a college that keeps the idea of her and Peter's future alive, or will she find a college that better suits her passions and is farther away from Stanford, forcing her to face the reality – her college plans may be without Peter.
50 First Dates (2004)
Notable stars: Drew Barrymore, Adam Sandler, Rob Schneider, Sean Astin, Blake Clark, Amy Hill, Maya Rudolph, Dan Aykroyd, Jackie Sandler
Synopsis: Henry Roth lives the perfect life. He lives in Hawaii, one of the most beautiful states, he has a respectable job as a veterinarian and he enjoys his reputation as a charming playboy since he doesn't have to commit to a relationship he doesn't want – but that all changes the day Henry meets Lucy. Once Henry and Lucy start bonding with each other, he starts rethinking his whole playboy persona and decides to try to pursue a true romantic relationship with Lucy. When Henry returns to the cafe where he met Lucy the next day, he's puzzled to find out that Lucy doesn't remember him or their previous encounter, which is when he discovers Lucy has short-term memory loss and forgets each consecutive day. Determined to make the relationship work, Henry courts Lucy everyday in the hopes that she'll keep falling in love with him.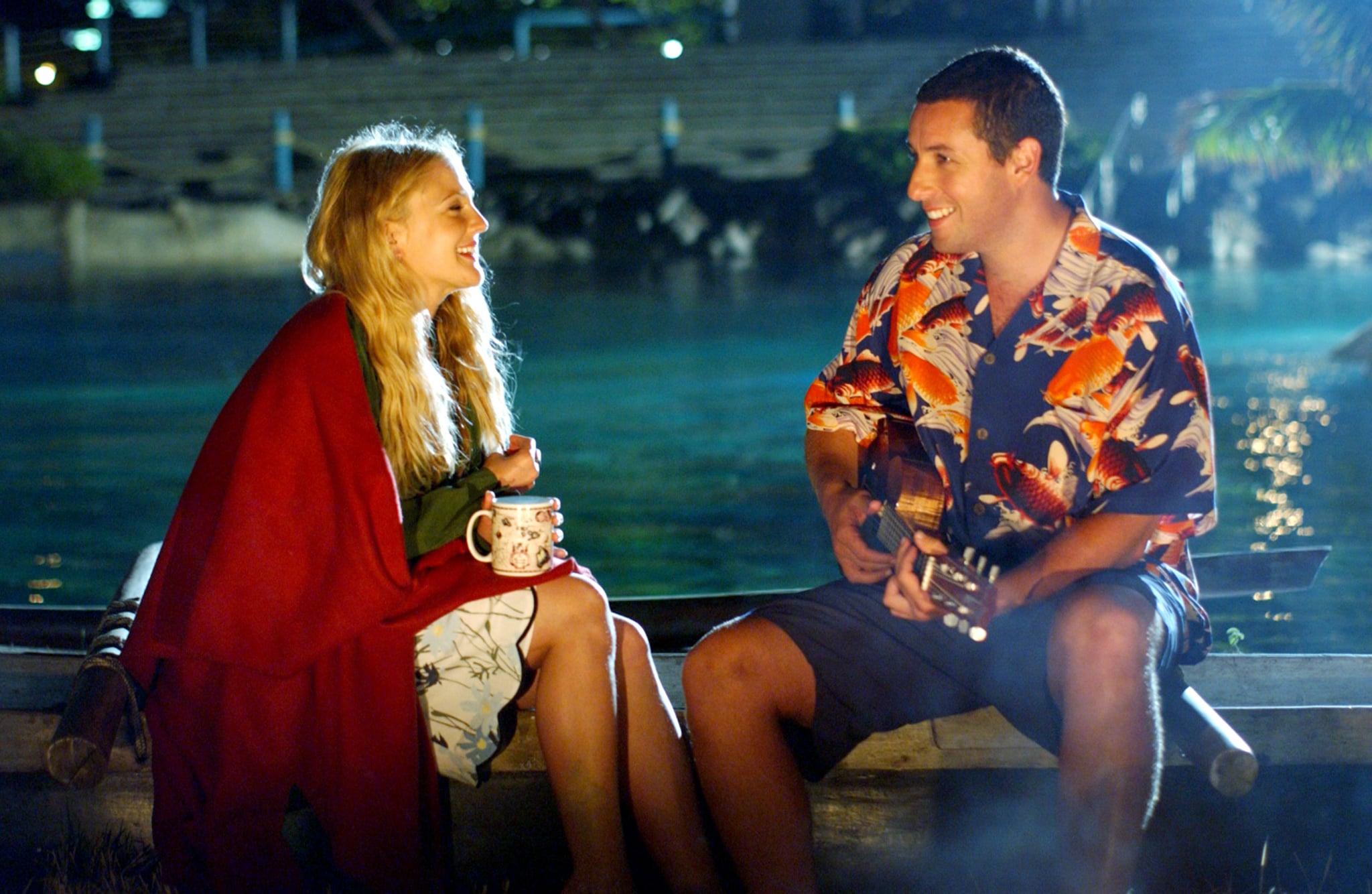 The Half Of It (2020)
Notable stars: Leah Lewis, Alexxis Lemire, Daniel Diemer, Collin Chou, Wolfgang Novogratz, Becky Ann Baker, Catherine Curtin
Synopsis: Ellie Chu is an extremely smart yet painfully shy introvert who's in need of some cash and Paul, a jock who goes to the same school as Ellie, wants to woo over his crush by trying to write a romantic letter, though he finds himself struggling. Deciding to enlist Ellie for her help with the letter, she agrees to Paul's proposition and writes a love letter for Paul to give to his crush. Soon enough, Paul and Ellie have formed an unlikely friendship and it seems that Paul's succeeding in wooing his crush but there's one problem: Ellie's started falling for her new best friend's crush as well.
Malcolm & Marie (2021)
Notable stars: Zendaya, John David Washington
Synopsis: Malcolm is a filmmaker who's finally getting his break in Hollywood with a story he created inspired by his girlfriend, Marie. Despite Malcolm's upcoming success and glory in the film industry and Marie's story helping Malcolm find the inspiration he needed to pave the path through his story, the couple find themselves at odds one night and love might just not be enough to save their relationship from the tumultuous feelings they're hiding.
Dirty Dancing (1987)
Notable stars: Patrick Swayze, Jennifer Grey, Cynthia Rhodes, Jerry Orbach, Kelly Bishop
Synopsis: Young humanitarian Baby Houseman tries to enjoy one last summer with her family before leaving for the Mount Holyoke and then the Peace Corps. Unfortunately for Baby, her aimless and exciting plans for summer break appear to be ruined when she finds out that her family's vacation destination is a resort where the majority of people staying are in their older years and comfort seems to be the major component, not a young adult's idea of fun. However, when Johnny, one of the resort's dance instructors, is in need of a temporary dance partner, Baby offers to help so she can ease the load off of Johnny's partner. Over the next few weeks, as Baby and Johnny start to spend more of their time together for dance training, a secret romance blossoms between the two, despite their vast differences.
Love Simon (2018)
Notable stars: Nick Robinson, Katherine Langford, Keiynan Lonsdale, Jennifer Garner, Josh Duhamel, Alexandra Shipp, Miles Heizer, Jorge Lendeborg Jr., Logan Miller
Synopsis: Simon Spier seems to have a perfectly normal life. His parents remain head over heels in love, he has a younger sister that enjoys cooking for her family, he has a close-knit loyal group of friends and he's getting through high school as best as he can. But Simon has a secret that he hasn't told anyone: he's gay. As Simon starts emailing "Blue," an anonymous boy who's written and posted online about the difficulties he faces as a closeted gay teen, the two form a close bond through emails in which they both open up about their experiences as closeted gay teenagers. These recurring emails with Blue provide Simon the confidence to open up to someone about the lifelong secret he's been holding in, and slowly but surely he starts to fall for Blue, despite his anonymity. While trying to find out Blue's true identity, Simon finds himself lying to his friends and going to desperate lengths in order to keep his sexuality a secret. Will Simon find Blue and finally have his happily ever after?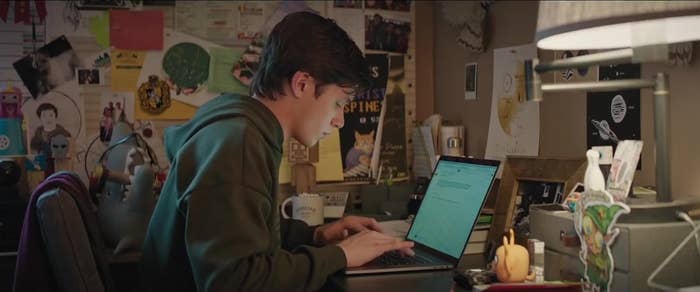 Loving (2016)
Note: This movie IS based off of a true story.
Notable stars: Ruth Negga, Joel Edgerton, Terri Abney, Nick Kroll, Michael Shannon
Synopsis: When Richard Loving and Mildred grow closer in the late 1950's, a spark bursts between the two and they instantly fall in love. After leaving their home state, they travel to Washington D.C. in order to get married and have a legitimate marriage, seeing as Virginia banned interracial relationships and their union would be illegal. As the couple come back to Virginia and start a family of their own, they're soon arrested and later banished from their own home and the place where they grew up, due to its laws on interracial relationships. Richard and Mildred relocate their family nearby to Washington D.C., where they try to live their life in peace without constantly worrying about the law while raising their children. Despite the fact that they were banished and faced numerous challenges for choosing to be together, the Loving couple decide to fight and try to make their way back to Virginia. "Loving" focuses on a love story, but also tackles the issues of a Civil Rights drama.
Pride and Prejudice (2005)
Notable stars: Keira Knightley, Rosamund Pike, Matthew Macfadyen, Jena Malone, Carey Mulligan, Donald Sutherland, Talulah Riley, Judy Dench, Simon Woods, Rupert Friend, Kelly Reilly, Brenda Blethyn
Synopsis: Being the eldest Bennet sister as she continues to live with her family, Elizabeth Bennet feels the pressure to find a decent husband she can marry in order to live a secure life and possibly take care of her family. When a wealthy, single and eligible suitor named Mr. Bingley moves into a house nearby, the Bennet family is filled with excitement at the thought of their daughters finding an eligible bachelor from Mr. Bingley's pool of friends and securing a marriage. Meanwhile, Elizabeth finds herself slowly falling for Mr. Bingley's close friend, the arrogant and snooty Mr. Darcy, while Mr. Darcy takes a secret liking to the eldest and extremely clever Bennet sister as well. Too filled with pride, unresolved and unsaid romantic feelings between the two turns into bitter tension. Will Elizabeth and Mr. Darcy ever be able to swallow their own obstacles with their feelings and find their way to each other, or will they ignore their desire for each other and drift apart?
Brooklyn (2015)
Notable stars: Saoirse Ronan, Domhnall Gleeson, Emory Cohen, Julie Walters, Jim Broadbent, Emily Bett Rickards
Synopsis: After leaving her home country, Ireland, Eilis Lace decides to move to Brooklyn, New York in order to hopefully create a better life for herself in the United States. While trying to adjust to being in a foreign country on her own, the painful feeling of homesickness finally hits Eilis, but, luckily enough, she's able to manage her feelings of missing her country and family as she tries her best to settle down and find her passion. After Eilis finally settles down and finds a job to help keep her afloat, she begins a romance with an Italian boy she met while living in Brooklyn, Tony. Just as Eilis and Tony's romance starts to blossom, Eilis is informed about a tragedy back home and decides to return to Ireland to be with her family for a short while. With Eilis back home, she must decide what life she wants: A life back in Brooklyn where she can be happy with her love Tony or a life in Ireland, the country she used to call home.
Crazy Rich Asians (2018)
Notable stars: Constance Wu, Awkwafina, Henry Golding, Ken Jeong, Gemma Chan, Michelle Yeoh, Harry Shum Jr., Jimmy O. Yang, Soyona Mizuno
Synopsis: When Rachel Chu's longtime boyfriend, Nick, asks her to go with him to his best friend's wedding in Singapore, she's happy to oblige especially since she has an old college friend she wants to visit. Upon arriving in Singapore, Rachel is shocked to learn that Nick has been hiding a crucial part of himself and his family – their wealth. Now thrown into a world she's completely unfamiliar with, Rachel must do her best to try and fit in with Nick's wealthy friends and family members all the while trying to prove herself and show her boyfriend's very disapproving mom that she loves Nick, wealthy or not.