2021 Halloween Costume Ideas
Halloween is just around the corner, bringing with it haunted houses, scary movies, and a different kind of mask. One of the best parts of the fall season is getting to dress up with friends, paying homage to famous characters, celebrities, and cartoons. Here are some fun Halloween costumes to inspire the upcoming round of horrific holiday fun.

Scooby-Doo and the Mystery Crew
A Halloween classic: this group costume is a great idea for those hunting down the next mysterious villain. Each of the characters has a distinct style, and many pieces of their outfits can be pulled from one's wardrobe, no matter one's personal fashion sense. If nothing you own fits the bill, the costumes can certainly be found in stores or online. Those bad guys might have gotten away with it, if it weren't for you meddling kids!
Wizard of Oz Group
Perfect for following the yellow brick road all the way to the next house or Halloween party, this costume can also work for individuals. Each of the characters that made their way to the Emerald City has a distinctive look and are so iconic they're impossible to miss. Click your favorite red shoes, because there's no place like (haunted) home!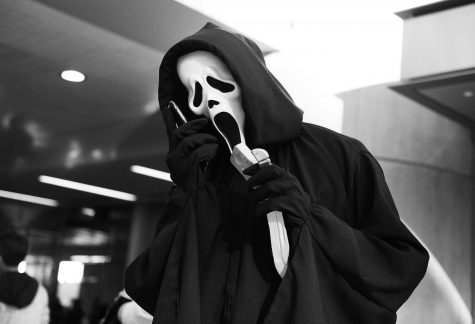 Ghostface/Scream Character
For fans of the horror movie genre, dress up as a character from this iconic slasher film. Grab an all black ensemble and a mask frozen in an eternal scream, or raid the local thrift store for a closet fit for a final girl. If you're lucky, you might even make it to the sequel!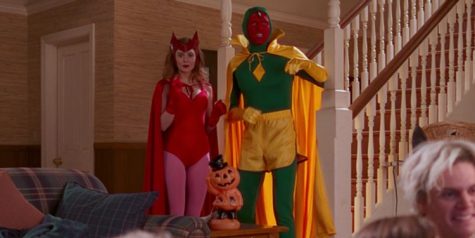 Superhero
It's a bird, it's a plane, it's a superhero! There has been an abundance of superhero content this year, from Marvel's numerous releases on Disney+ to the new Suicide Squad movie. Whether you are a stickler for the comics or a new viewer, there's more than enough inspiration to draw from. Just remember what Uncle Ben said: with great power comes great responsibility!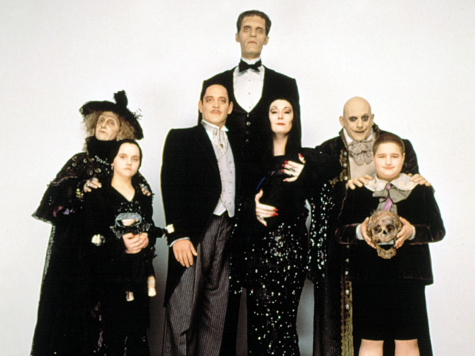 The Addams Family
For a costume that's spooky but not too scary, grab your friends and dress up as the Addams Family. Another iconic bunch, the Addams Family is clothed mostly in black, an easy closet and Halloween store staple. Beware: the theme song is so catchy it might haunt you for the rest of the night!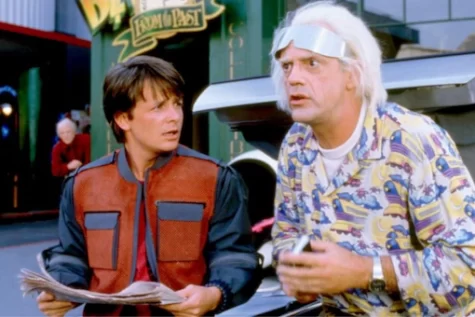 Marty McFly and Doc from Back to the Future
For a blast from the past, dress up as everyone's favorite time traveling duo. Raid your parents' closet for some 80s inspiration and pick up a wacky white wig to engage in some quirky exploits. Just make sure you don't get trapped in the past!
Squid Game Contestant(s)
The Netflix show "Squid Game" swept the globe with its brilliance, and is expected to be approaching the record for the most watched show on Netflix. For a costume that almost everyone will recognize, grab a green tracksuit and a set of numbers. You'll be all set to play a rousing game of "Red Light, Green Light." The safe kind, of course.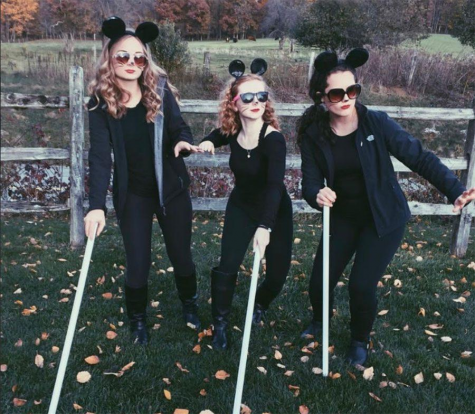 Three Blind Mice
All good things come in threes! This costume is perfect for a trio and pretty easy to DIY. Get or make a fake tail, stick on a pair of sunglasses, and put on some mouse ears for a reference that will be hard to miss. Some advice: keep away from steak knives this evening.
Pirate Crew
Ahoy! Grab your friends and sail the high seas with this swashbuckling costume. A Halloween staple, it can almost certainly be found online and at the nearest Halloween store. You can also scour your clothing chest for some hidden treasures. If anyone tries to cross you, make them walk the plank.
Halloween is fast upon us, so thinking of and finding a creative ensemble may seem daunting. However, with these classic and entertaining ideas, there's sure to be plenty of opportunities to get in some creepy costuming before the long weekend. Even if finding an outfit is tricky, this holiday is sure to be a treat!