How to Lend a Helping Hand, or Paw, These Holidays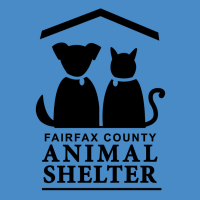 As we leave the holiday season, and enter the new year, let's take some time to give back to pets searching for loving homes in shelters all over Fairfax County. Animals such as dogs, cats, birds and guinea pigs appreciate anything given to them; some examples include donations, foster care, or volunteer hours.
The Fairfax County Animal Shelter website is focused on improving the lives of animals who have come from homes that couldn't care for them anymore, abuseful situations, homlessnes, or abandonment. The website includes valuable information on what donations are acceptable, and even includes an Amazon wish list. The website clearly states that only unopened and unexpired pet food, clean towels, and newspapers are acceptable to ensure the animal's safety. The wish list also includes a detailed list of things the shelter currently needs and can be viewed here.
Foster owners are lifesaving to animals. When taking a shelter animal into their house, they not only provide them a safe space to grow and learn, but they open up other spots in the shelters for new pets in need. There are several situations where animals need to be fostered: Adult animals that need a break from the shelter, dogs and cats with special behavioral needs such as under socialization, newborn kittens that need to be fed every two-six hours, and animals that are recovering from medical procedures. If someone has experience with any of those situations, or with large/jumpy/mouthy dogs, you are exactly what Fairfax county looks for in a foster. Email animalshelter@fairfaxcounty.gov if a person has experience and wishes to become a foster.
If fostering isn't right for someone, the volunteers at the shelter play a massive role in an animal's life. "When you are kind to others, it not only changes you, it will change the world," Harold S. Kushne said. Unfortunately, due to the ongoing pandemic Fairfax County shelter is currently not accepting volunteers in order to protect staff safety. However, once the opportunity is available again, volunteering at the shelter would be a great way to help out. Volunteers must be 18 to volunteer. Additionally, volunteers must pass a background check, be able to commit to six hours per month, and treat all animals with kindness, respect, and gentleness.
Anything that can be given is deeply appreciated by the staff, volunteers, and animals. If it's within one's means, consider buying something from the wishlist on Amazon for as little as seven dollars, as one would for a friend or family member. Lending a hand will feel good and will help the life of an animal.