All of Us Are Dead Show Review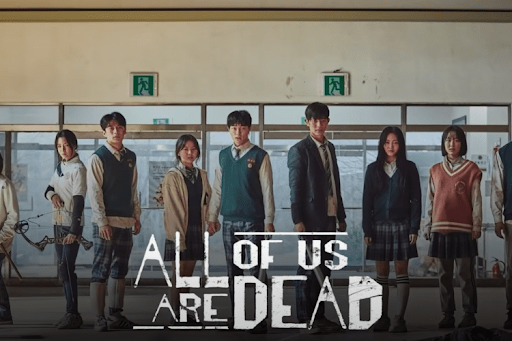 If high school dramas and Zombie apocalypse horror shows are your cup of tea then you'll love All of Us Are Dead. The show was released on January 28, 2022 based on the popular zombie WebToon by Joo Dong-geun. It follows a group of high school students trying to stay alive against their zombie turned peers. The show tackles many social issues such as manipulation, suicide, bullying, and relationships alongside feverish flesh eaters.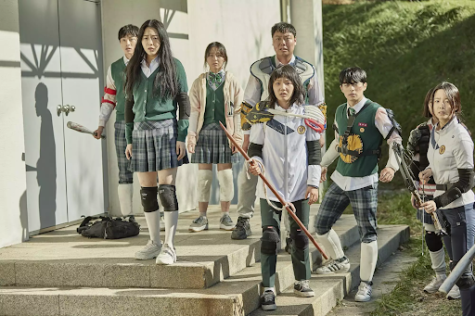 The show includes countless nail biting scenes that will keep you on the edge of your seat. All of Us Are Dead will have you crying and laughing between each scene as more characters fall to the infected. The show uncovers people's real selves when facing death. There are multiple betrayals and sacrifices made in the show that will have you yelling at the screen.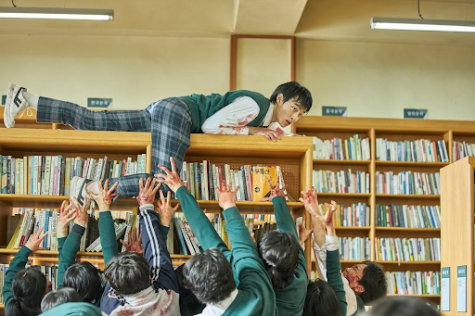 The cast is a combination of South Korea's finest actors, bringing in both new and old actors to the show.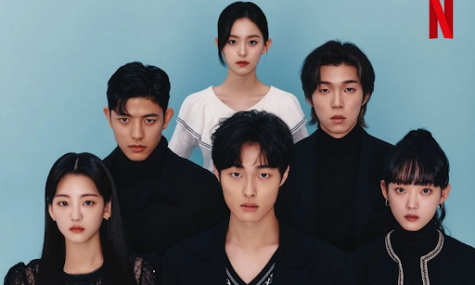 Park Ji-hu plays the kind and intelligent leader Nam On-jo. Raised by a single father who's also a firefighter, she uses her survival skills to help them survive in the school.
Yoon Chan-young plays Nam On-jo's childhood friend and neighbor, Lee Cheong-san. He's not afraid to fight and take action when needed.
Lomon plays the reformed bad boy Lee Su-hyeok. He was known to start fights, now he uses his fists for good when protecting his friends.
Cho Yi-hyun plays class president Choi Nam-ra, a student with perfect grades, but lacks social skills as a result of her overprotective mom. Friendships are eventually formed when that is the only option to live.
Yoo In-soo plays a violent student bully Yoon Gwinam, a person looking for blood. He is the main antagonist of the story, and is as much of a threat as the zombies.
Lee Yoo-mi plays spoiled snob Lee Na-yeon, an outsider who lacks compassion and lashes out at those who are trying to protect her. You may recognize the actress as Ji-yeong or player 240 in Squid Game, the character remembered for her heart-wrenching sacrifice in the "Gganbu" episode.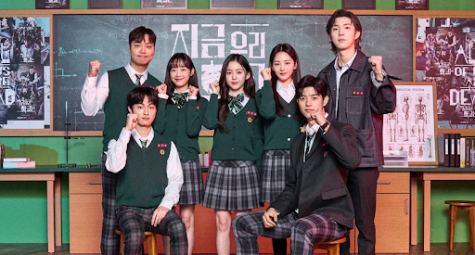 All of Us Are Dead has followed the footsteps of the popular show Squid Game. It reached number one on Netflix U.S.'s top 10 list just seven days after its release. It has become the second South Korean show to do so. The show is available with English subtitles and an English dubbed option. The show has become massively popular, and many fans are wondering if the show will be getting a second season although it may be too early to tell.
All of Us Are Dead is a spectacular show that had me constantly coming back for more. Korean zombie shows and movies have always been incredible. I highly recommend this show and hope you enjoy this zombie coming of age as much as I did.