How All of Us are Dead reminds viewers of the Sewol ferry tragedy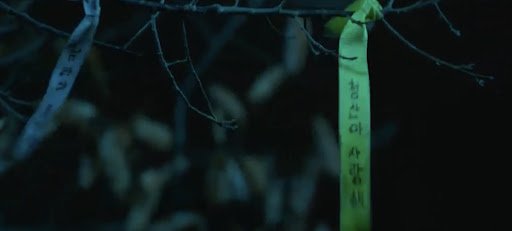 Netflix's film All of Us are Dead is still trending since its release on January 28, 2022. Although the show is known for its amazing cast and plot, there are little details that can't help but make fans think of the 2014 Sewol ferry tragedy. The Sewol ferry tragedy caused a nationwide grievance in South Korea, as 304 lives were lost that day. About 250 high school students boarded the ferry for a school trip, but only 75 returned home to their families.
The ferry was overloaded with cargo, many of which wasn't secured in the deck, causing the ferry to sink. After sending out distress signals, the passengers were told to stay put as the captain and crew abandoned them, leaving them unaware of the water filling the ship. When the group of friends made it to the rooftop, they made a big sign spelling out "SOS" for help yet they were all left behind. This was one of the main things that viewers of All of Us are Dead were reminded of when watching the series.
Abandoned on the rooftop
When the government sent soldiers to the high school that the characters were at, they told them to leave the students behind because they didn't know who was and wasn't infected. This was heartbreaking for everyone, whether they were reminded of the tragedy or being abandoned. The students in the Sewol Ferry entrusted the adults with their lives, yet they were left behind to fend for themselves.
Video recording
The students in All of Us are Dead were seen recording videos for their family members, telling them goodbye or reassuring them that they were okay. Before the ferry fully sunk, the students started recording their last moments and words to their families just like they did in All of Us are Dead.
Yellow ribbons
Yellow ribbons symbolize the lives that were lost from the Sewol Ferry tragedy. When the female lead's father goes to the mountain to find his daughter, he uses yellow ribbons on the trees to keep track of where he's going. Another time that yellow ribbons are seen is on the last episode when On-jo goes to a tree outside of the facility she's staying in. There were messages to the people they've lost along with yellow ribbons tied beside them.
Aside from all of these connections, the directors of the show haven't confirmed if All of Us are Dead is really referring to the Sewol ferry tragedy, or if it was really just a story about students who were left behind to help themselves.