Dolly Parton Announces She Will No Longer Tour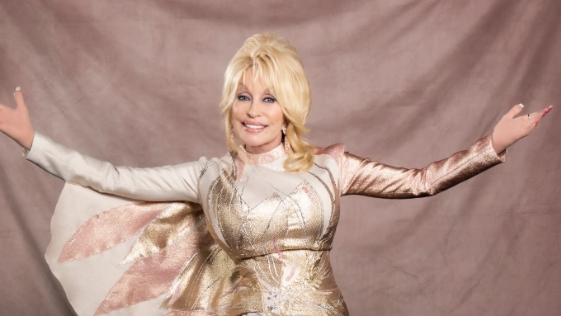 America's Sweetheart, Dolly Rebecca Parton, made the shocking announcement that she will no longer be touring worldwide. According to Pollstar, she would state: "I do not think I will tour again, but I do know I'll do special shows, or just a few shows at a festival. I have no intention of going on a full-blown tour anymore." Many fans were left feeling devastated, yet could not help wonder about her future intentions.
The country singer has attained 25 RIAA certified gold, platinum, and multi-platinum awards, with 26 of her songs reaching No.1 on the Billboard Country Chart. Dolly Parton is a famous songwriter, businesswoman, and philanthropist with 52 studio albums, according to Best Selling Albums. Dolly has sold over 100,000,000 records (albums and singles) worldwide. Her 1987 album, TRIO, is her best selling album of all time. Dolly Parton owns a theme park called Dollywood, the park features wonderful attractions and it offers calm rooms for neurodivergent individuals.
Born in Sevier County, Tennessee, the songwriter's childhood was spent living in poverty. She was the eldest of her siblings, responsible for raising her younger siblings. She grew up in rural Appalachia, and her family struggled economically. Her music exposure came from her family and her performances in church. She would be given her first guitar by a relative, and by the age of 10, she started performing professionally.
Dolly Parton's most iconic songs include: 'Jolene', 'I Will Always Love You', and 'Coat of Many Colors'. 'Jolene' has received many covers, and the story initially came from an experience Dolly had herself. It was based on a gorgeous redheaded woman who attempted to steal away her husband, Carl Dean, when they first got married. Jolene was a bank teller who had a crush on her husband.
It turns out, in fact, Jolene was not the woman's actual name. The name etymology of the song is purehearted. According to NPR, Dolly said, "I was on stage one night, and I saw this pretty little girl with ivory skin, these beautiful green eyes, and red hair. The little girl wanted an autograph, and her name was Jolene, I thought it was a pretty name." The little girl inspired Dolly Parton to write the song.
In recent news, Dolly Parton was inducted into the Rock and Roll Hall of Fame, whose introductions will be aired by HBO in November. The ceremony will introduce its new class containing fourteen other inductees, including Dolly Parton herself, Eminem, Duran, Eurythmics, Lionel Richie, and Carly Simon.
Despite Dolly Parton no longer touring worldwide, she continues to pursue her heart's content in music and charity worldwide.