South Lakes students represent at 2022 Marymount Art Competition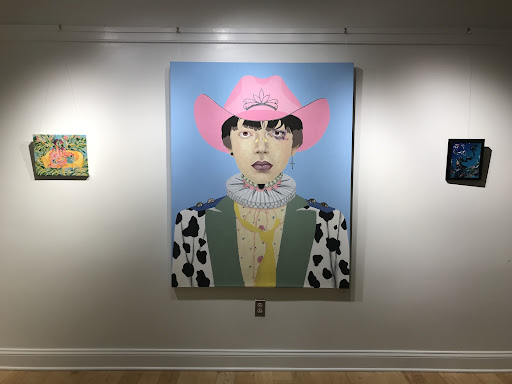 A South Lakes student received first prize at the annual Marymount Visions art competition on November 9th. The five participants from South Lakes were Brianna Le, Aiden Tong, Rhiannon Stevens, Alex Burn, and Natalie Moon.
The Visions Juried High School Exhibition is a contest where high school art from the DMV area are selected to hang in the Marymount University gallery in Arlington, Virginia. To many people's excitement, this year's exhibition and award ceremony was in-person again after multiple years of virtual exhibits. The professional juror for the 2022 exhibit was Mary Early, a DC based American sculptor and director of HEMPHILL Artwork.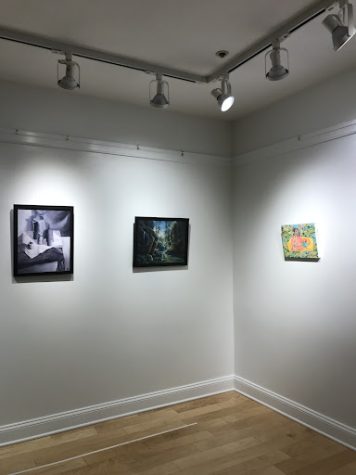 Five South Lakes juniors named Brianna Le, Aiden Tong, Rhiannon Stevens, Alex Burn, and Natalie Moon were chosen to have their art exhibited out of 34 total participating artists.
"I entered because it was an opportunity that was posted by my teacher," says Brianna Le. "I just wanted to see how I can reach out in the art world and I thought it would be a really nice opportunity to make connections and see other people's art."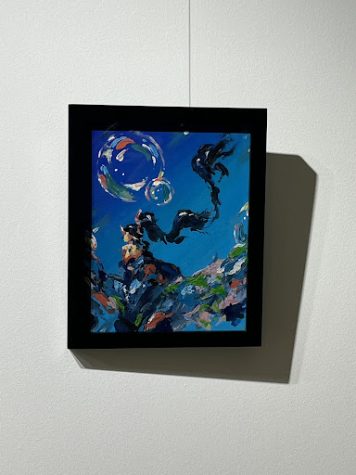 The 2022 exhibit, which is currently displayed on Marymount's main campus, contains a variety of media including paintings, drawings, mixed media, digital art, and ceramics. Additionally, a large portion of the exhibit is dedicated to photography pieces.
South Lakes student Rhiannon Stevens won first place out of six total student awards. An image of the winning art piece Liza in Americana is currently being used for the Marymount Exhibit article on the East City Art website, an online journal that documents art news in the DC area. The exhibition will be held from November 9th to December 2nd in the Marymount University Barry Gallery.