South Lakes students shine in Peter and the Starcatcher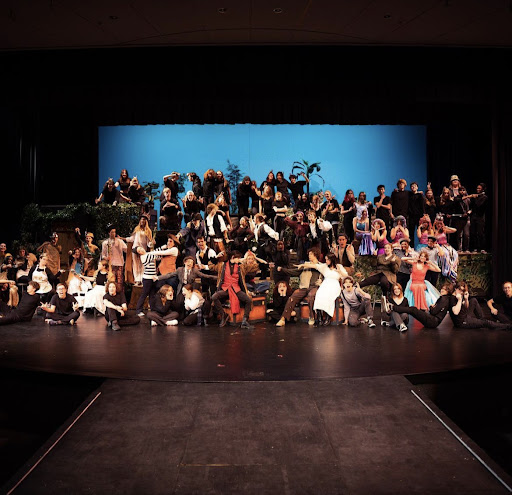 The anticipation was building for weeks! Students couldn't escape the many signs hung around school, or the morning announcements that advertised. Finally on November 17-19, the South Lakes Theatre presented their fall play: Peter and the Starcatcher, a prequel to Peter Pan. The story follows a young orphan boy, his two friends, and Molly Aster through an adventure on a ship and later an island as they encounter pirates, magic, and a world of new beginnings.
The play opens in a more modern setting as actors begin to set the stage, not dressed as their characters but themselves, and the curtain opens on an intricate set and colorful lighting as they begin the story's exposition. Three orphans are being shipped off on "The Neverland" to be eaten by the King of England's pet snake when they're saved by Molly Aster (who we later learn is Wendy Darling's mother). She needs their help bringing a trunk of "star stuff" to her father on a different ship. When the mission goes awry the boys and Molly end up on "Mollusk Island" in Act 2.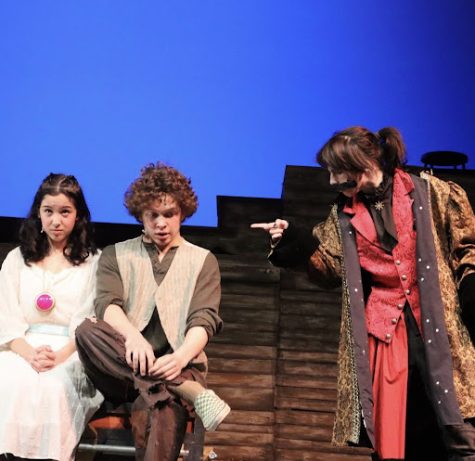 Peter and the Starcatcher is a nostalgic rendition of the beloved classic, and the performances of Peter (August Rivers), Molly (Reilley Lin), and The Black Stache (Josh Lewis) really sold the story and added to the overall whimsical nature of the show. These crafty performers were able to perfectly balance the side splitting jokes with the seriousness of each scene allowing for the storytelling to flourish. This show truly unlocked the inner child within every audience member, fully allowing them to embark on this journey with their narrators.
While the acting was surely a high point of the show, the technical aspects truly added to this amazing performance. The set was grandiose in its levels and shifted about to create different scenes, even completely changing positions between Act 1 and Act 2. The props were creative and showcased the brainstorming capabilities of the student-led committees, especially in one instance of a giant crocodile puppet with glowing eyes. The lights were truly enhancing, even at one point having a moving water effect. All in all the unseen performances of the behind the scenes workers does not go unnoticed for its enhancements to the show.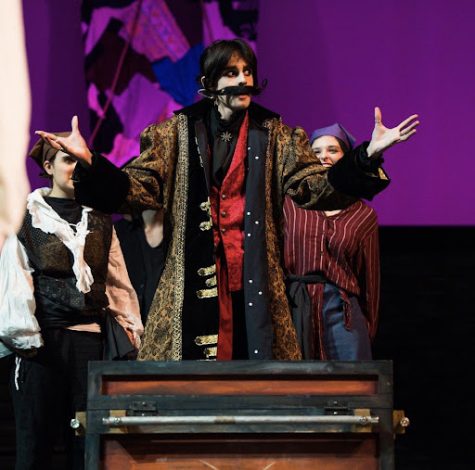 With this wonderful show lighting the path for new theatre teacher, Mr. Viola, we expect greatness for the upcoming Broadway Night and Spring Musical. If a packed house nearly every night is any indication of the new corner being turned for the SLHS theatre department, audiences should be prepared for the next steps students will be taking.