The 10 best movies of 2022
2022 was a great time for movies – here are the best the year had to offer.
10. The Northman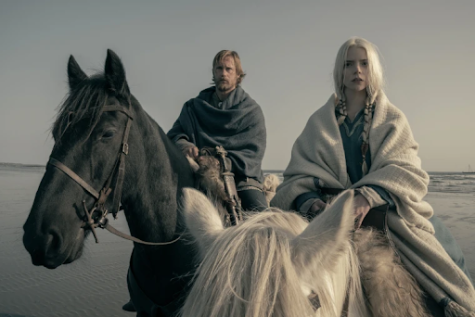 From the brilliant mind of Robert Eggers, director of modern horror classics such as The Witch and The Lighthouse, comes the sweeping Viking revenge epic that is The Northman. Following Amleth—played by Alexander Skarsgård—on his mission to avenge his father's death, Eggers weaves a Hamlet-esque tale of betrayal, death, and vengeance, all while engrossing the viewer in his crushing reimagining of middle age Iceland. Complete with bloody battles and psychedelic rituals, carried out across the fog laden landscape, Eggers fully captures the contrasting beauty and brutality of the time all while exploring ideas of masculinity, family, and mortality. Complemented by a career performance from Skarsgård, Eggers' writing and direction soars to the film's bloody and climactic ending, making The Northman one of the most exciting and engaging movies of the year.
9. Top Gun: Maverick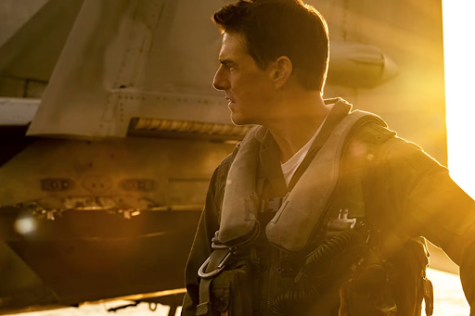 After three years of delays, Top Gun: Maverick finally made its way to theaters in May of this year, and boy did it deliver. 36 years after his onscreen debut as the cocky, hotheaded fighter jet pilot Maverick, Tom Cruise is back in the Danger Zone and flying higher than ever. The film's story follows Maverick, who has found himself back in Top Gun, this time as a flight instructor assigned to build a team of highly skilled pilots to carry out a treacherous bombing mission across enemy lines. With an absolutely stacked supporting cast, including Miles Teller, Jon Hamm, Glen Powell, and Jennifer Connelly, Top Gun: Maverick reaches outstanding emotional, comedic, and dramatic highs, aided by the obvious chemistry amongst the cast, as well as stellar performances from Teller and Cruise. However, the action is what really lifts this film to the next level, as director Joseph Kosinski utilizes real fighter jets and pilots in order to tenderly craft some of the most exciting and impactful action sequences of the year. These high-octane action sequences coupled with one of the best casts in recent memory, make Top Gun: Maverick the most fun movie of the year and a film that will no doubt be beloved for years to come.
8. Cha Cha Real Smooth
At only 25 years old, Cooper Raiff is becoming one of the most exciting directors in the independent movie scene and Cha Cha Real Smooth is a perfect example as to why. Starring Raiff himself as Andrew, a down-and-out college student who finds a job as a bar mitzvah party-starter while home from school, and Dakota Johnson as Domino, a recently engaged, depressed mother of an autistic child named Lola (played by first time actor Vanessa Burghardt), Cha Cha Real Smooth seamlessly navigates themes of love, mental health struggles, and the aimlessness of adolescence, all while maintaining its core coming of age structure. No doubt the film's strongest feature is Raiff's ability to establish meaningful relationships between characters through his emotive writing and strong sense of characterization, all while creating an earnest connection between the audience and the characters on screen. As we follow Andrew on his journey to find purpose during an understandably awkward time in his life, we fall in love with each and every character, building genuine connections with them throughout the duration of the film; mounting to an emotional conclusion lead by strong performances from both Raiff and Johnson that's guaranteed to make you cry.
7. After Yang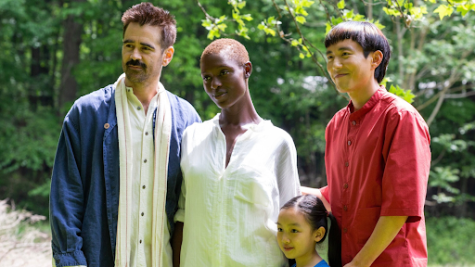 What does it mean to be a "family"? What does it mean to love? What does it mean to live? These are the questions explored in South Korean filmmaker Kogonada's second ever feature film and Sundance 2022 Feature Film Prize winner, After Yang. An intimate mediation on the intricacies of family, identity, love, and grief, the film centers around Jake—played by Colin Farrell—and his mission to repair his daughter's robotic sibling Yang (Justin H. Min) as well as his subsequent exploration of Yang's thoughts and life. While navigating substantial themes both new and old, including the dynamics of raising an adopted child, Kogonada is able to create not only one of the most emotional films of the year, but one of the best looking as well. Full of lens flares, jumpcuts, mount shots, meticulously crafted set pieces, and outstanding sound design, After Yang is a sublime viewing experience while being unique and specific to Kogonada's world. Beautifully shot, tenderly crafted, earnestly written, After Yang is one of the most impactful and thought provoking movies of 2022, and an exciting step forward for director Kogonada.
6. Triangle of Sadness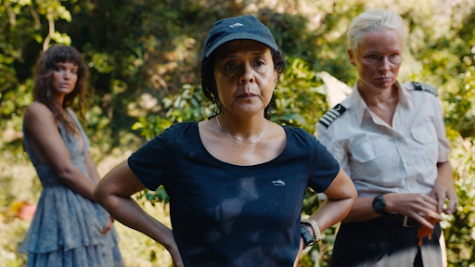 Winner of the Palme d'Or at this year's Cannes Film Festival, Ruben Östlund's directorial debut Triangle of Sadness is an over the top, satirical comedy, barf-a-thon that is guaranteed to subvert any and all expectations. Loosely following couple Carl (Harris Dickinson) and Yaya's (Charlbi Dean) relationship, Triangle of Sadness takes the audience on a tour of a luxury vacation yacht manned by Woody Harrelson's character "The Captain", and introduces them to all the colorful characters aboard the vessel. Oftentimes using not-so-subtle methods, the film explores anti-capitalist ideals, issues with the patriarchy, gender roles, and greed, all through an overtly comedic lens. While definitely one of the funniest movies of the year, Triangle of Sadness has a lot to say for itself and explores themes in a way that engages audiences while remaining in line with its overall comedic nature. Östlund does an outstanding job adding substance to one of the most entertaining films of the year.
5. The Banshees of Inisherin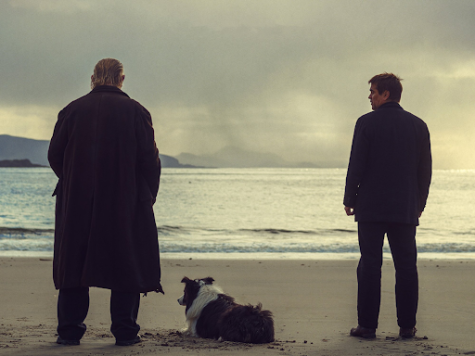 2022 was the year of Colin Ferral and The Banshees of Inisherin might just be his best performance. Ferral stars as Pádraic Súilleabháin, a humble farmer off the coast of Ireland, alongside Brendan Gleeson's Colm Doherty, a prolific folk musician living in the fictional isle of Inisherin. Feeling as though he's running out of time to do something meaningful with his life, Colm cuts his former best friend Pádraic out of his life completely, leading to the downward spiral of both character's well-being. The film continues to unfold in almost Shakespearean like fashion, as the former friend's feud escalates until the film's fiery finale. With subtle commentary regarding Ireland's divisive political and social ideologies in the midst of their civil war, contrasting against McDonagh's razor sharp wit and dialogue, Banshees holds a unique, almost melancholic tone that is unlike anything else released in 2022. The film allows audiences to lose themselves in the sprawling grassland, rolling hills, angelic beaches, and towering cliffs of the Irish isle, captured through McDonaugh's precise direction, as well as in the monotonous but generally content lives of the people of Inisherin. The stunning cinematography and stellar performances from both Ferral and Gleeson, coupled with McDonagh's sharp Irish-drenched dialogue and acute social commentary makes The Banshees of Inisherin one of the most unique films of the year and one that is worth every single minute of run time.
4. The Fablemans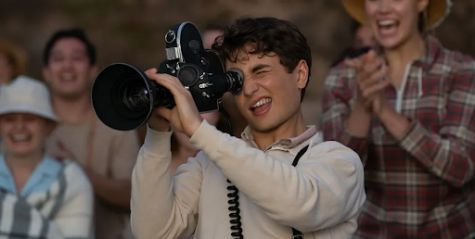 Steven Spielberg continues to demonstrate why he's one of the greatest to ever do it, releasing one of his best films ever, 48 years into his directing career. Loosely based on Spielberg's own life, The Fablemans centers around Sammy Fableman—played by Gabriel LaBelle—and his unbridled love for movies. Audiences watch Sammy grow up, develop his love of film, and navigate his oftentimes strenuous social and familial life, all through Spielberg's bright, technicolor lens. Propped up by a fantastic supporting cast including Paul Dano, Michelle Williams, and Seth Rogan, Spielberg explores some of his own struggles with discrimination and depression, while simultaneously telling the story of his complicated home life and adolescent years. With passion and love pouring out of every scene, audiences can feel not only Spielberg's adoration for the project, but for movies as a whole. A touching ode to cinema crafted with the utmost care, The Fablemans is able to capture that allusive feeling of pure astonishment we can experience at the movies, while exploring how film can, for better or worse, manipulate our memories and distort our past, present, and occasionally, the future. The Fablemans captures something special while not only cementing itself in the upper echelon of movies released in 2022, but in Spielberg's entire filmography.
3. Nope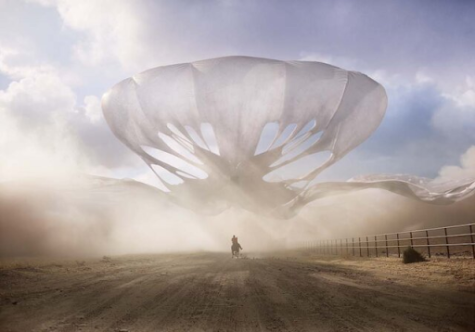 Powerful commentary intertwined with a thrilling sci-fi epic, Jordan Peele's Nope is one of the most powerful films of the year. After the mysterious death of his father, Otis Haywood Jr. (Daniel Kaluuya) takes over the family's Hollywood horse rental business with his sister Emerald (Keke Palmer). However, after the disappearance of a horse from the sibling's Santa Clarita ranch, they discover an ominous force roaming the skies of Los Angeles County. The pair attempts to videotape the phenomenon while the owner of a nearby theme park tries to exploit it for profit. Complemented by outstanding performances from the entire cast—most notably Kaluuya—Peele's strong characterization and writing help comment on modern media's hyper fixation with spectacle and controversy. Utilizing massive set pieces and pristine visual effects, Peele is able to subvert his own narrative by making Nope, on the surface level, the very piece of media it attempts to criticize. A wonderfully meta, multilayered thriller, Nope is one of the most intriguing films of 2022 and one that no doubt will improve upon every re-watch.
2. Decision to Leave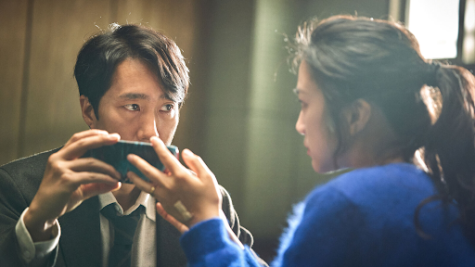 Park Chan-wook, director of South Korean classics Oldboy and The Handmaiden, is back with his thrilling love story/muder mystery Decision to Leave. The film centers around detective Hae-joon (Park Hae-il) and his intertwined relationship with Seo-rae (Tang Wei), a widow as a result of one of Hae-joon's murder cases. An engaging, and at times slightly comedic, story of murder and forbidden love, Chan-wook masterfully fuses genres to create a wonderfully stylistic masterpiece. Thanks to precise writing and meticulously crafted shots, Chan-wook is able to bring out the full emotional range of his subjects, capturing audiences and making us care deeply about their relationship. While the film shifts from high intensity action, quiet noir thrill, comedic relief, to introspective meditations on relationships, love, and despair, the tonal transitions work beautifully thanks to the director's confidence in his vision, and help paint a detailed picture of the characters' complicated entanglement. Shot with care and confidence, Decision to Leave is a wonderful combination of genres and styles that creates an entrancing viewing experience, while putting Park Chan-wook's versatility on full display.
1. Everything Everywhere All at Once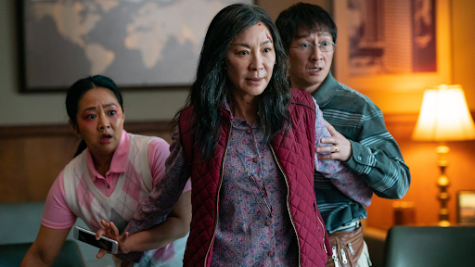 By far the most exciting surprise from 2022 is director Daniel Scheinert and Daniel Kwan's visionary masterpiece Everything Everywhere All at Once. When an interdimensional disturbance tears apart reality Evelyn Wang (Michelle Yeoh) must use her newfound powers to fend off earth-destroying multiversal threats, all while dealing with her crumbling home life. A beautiful story complimented by an expansive imagining of the multiverse, the Daniels explore themes of love, empathy, legacy, and parenthood while providing a wildly entertaining visual experience. It can not be overstated how special this film is. Home to two of the best performances of the year in Yeoh's portrayal as Evelyn and supporting actor Ke Huy Quan's work as her husband Waymond, the Daniel's characters are alive on screen, full of emotion and depth in a way that establishes deep connections between the characters and the audience. There's not a single moment in this film where you aren't deeply invested in the Wang family and their earthly, as well as otherworldly, struggles. Combining a beautifully woven story of family with a meticulously crafted multiversal visual experience, the Daniels' Everything Everywhere All at Once stands above all other films this year and is well on its way to becoming a modern day classic.