Killer Release Of John Wick: Chapter 4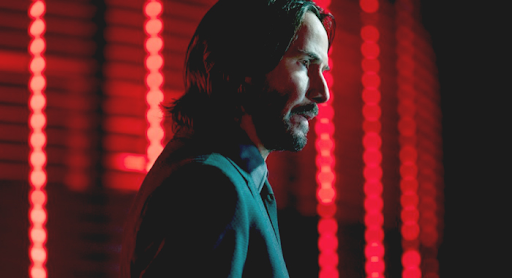 The time is now, an auspicious fighting-thriller hit installment will now be released. The John Wick series is based on a hitman with a vengeance to pay back karma to his enemies! In the beginning of the series, John Wick emerges back into fighting once his home is invaded and his dog is killed. His 1969 Ford Mustang Boss 429 is also stolen, and he viciously relitates against his oath. The High Table is an international crime ring composed of 12 criminal organizations. The high-profile crime syndicate places a $14 million bounty on his head. John Wick has nothing to lose, and he's ready to pay it back in full blood of his enemies.
In the second installment of the series, Mr. Wick planned to continue a quiet life, however, he cannot have this. The High Table's Italian Gangster, Santino D'Antonio, leaves John Wick with a golden marker at his doorstep. Santino D'Antonio wants John Wick to pay back all of his payments from his former assassin history. Santino was ordered by Winston, and John, knowing the rules of the organization, accepted the mission of traveling to Rome. By the end of the second movie, he has attained 128 kills.
John Wick has definitely been considered a powerful hitman in pop culture. He can use firearms in an impeccable yet deadly way against his enemies. Alongside this, his precision is top notch and he never misses his opponents. He achieved 153 headshots in the first and second film. He is also advanced in throwing complex throwing projectiles like knives with perfect accuracy. In the second movie, he fired 302 shots with an 80.1% accuracy, and he had 94 kills in the next movie.
Furthermore, in John Wick: Chapter 3 – Parabellum, he is forced out of retirement seeking revenge on those who did him wrong. He kills members of the high table and there is an assassin named Zero who was sent out to murder him. Zero was employed by the leader and mentor of his own assassins, alongside that, he often fights with him. He fights against the rest of his goons and he stabs Zero with a sword diving straight into his chest. He leaves Zero to die all alone by himself in defeat. In the new installment, he is assigned with the task of defeating a high-ranked syndicate member, The Marquis de Gramont. The legendary hitman, John Wick, has now attained nearly 300 kills in total!
Chapter 4 has been in production and COVID affected it, its initial release date was intended on May 27th, 2022. It was not released, and was filmed in Berlin, Paris, Japan, and New York City. John Wick has been portrayed by Keanu Reeves ever since the first movie in 2014. Reeves is trained in professional martial arts and he's performed the majority of the stunts in the action series. This killer release of John Wick: Chapter 4 will be released on Friday, March 24th, 2023. It'll be released on Friday, March 24th, 2023, and it will be released worldwide.