The freed Princess of Pop, Britney Spears, announced her upcoming memoir set to release this fall. In June 2021, Spears faced her trial and won against her oppressors; her conservatorship was officially lifted on September 9th. No longer hindered by her father's control, her life changed, and Spears became an independent woman. Additionally, she was highlighted as one of TIME Magazine's 100 Most Influential People.
Her memoir possesses 288 pages, and physically, it is a hardback book that can be pre-ordered from its website. Her memoir can be read as an eBook, an unabridged audio download, and compact disk. In the United States, retailers will have her memoir available to pre-order from Audible, Apple, Amazon, Walmart, Target, Kindle, Barnes & Noble, BAM, Bookshop, Hudson, IndieBound, Google, and Kobo.
The Woman In Me spotlights Spears' vivid experiences in the pop music industry as she made her way into stardom. The book recognizes her triumph against her 13-year conservatorship and the turbulence she combated in the trajectory against her subjugation. In 2001, Spears and her mother co-wrote A Mother's Gift, which was loosely founded upon Britney's childhood. Furthermore, in 2022, her sister, Jamie Lynn Spears, published her book, The Things I Should Have Said.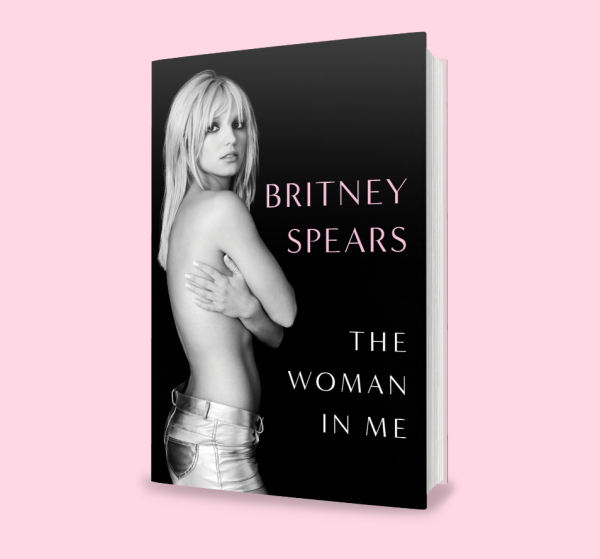 In a recent turn of events, Sam Asghari, her former husband, filed for divorce against Spears. He is an actor and personal trainer who filed the lawsuit citing "irreconcilable differences." Spears was distraught and said she "couldn't take the pain anymore." Gossip arose rumouring she could've been involved with Paul Richard Soliz, her former handyman. It is rumored Soliz could be her new boyfriend. Following her divorce, she was spotted partying in Mexico, and rocking her snake tattoo located on her lower back.
Story continues below advertisement
Other than that, the artist is doing well; in spite of the sudden drama. This memoir will be written with Britney's candor and whimsical humor shining on the powerful influence of love and music. The Princess of Pop will break the scene on her own terms and conditions; as she triumphs. The Woman In Me is highly anticipated by fans and critics alike. Spears encourages her fans to await the release of her work.
The pop star's upcoming memoir will be published on Tuesday, October 24th, 2023.