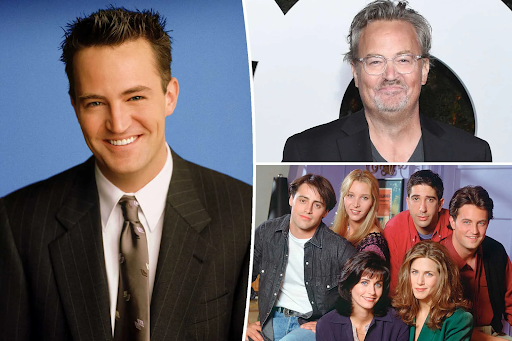 Matthew Perry, known for his unforgettable portrayal of Chandler on the hit TV series "Friends," has tragically passed away at the age of 54.
Perry's death was confirmed by Captain Scot Williams of the Los Angeles Police Department's robbery-homicide division. While the exact cause of his death is yet known, there is no evidence of foul play, as reported by The New York Times. Various news outlets have shared reports, without disclosing their sources, that Matthew Perry was discovered unresponsive in a hot tub at his residence in Los Angeles, California.
Throughout his life, Perry openly battled with alcohol and drug addiction, which resulted in numerous hospitalizations for various reasons. In an interview with People on October 22, Perry candidly discussed his struggles with addiction, revealing that his battle with alcoholism began during the early years of "Friends." Initially, he believed he had control over it, but by the age of 34, he found himself deeply entangled in it, as shared by Today.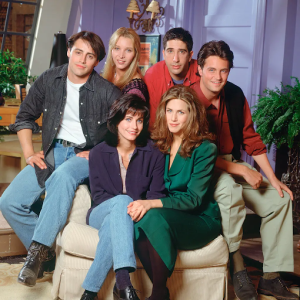 Perry's battle was known to not just himself but his co-stars as well during the filming of friends.
Story continues below advertisement
In 2004, the year Friends ended, Jennifer Aniston (Rachel Green), 54, gave Diane Sawyer an interview in which she broke down in tears discussing Matthew's struggles with drinking and his drug use.
Diane asked the actress what each of her co-stars needed to hear, and while Jennifer provided joyful advice to her pals, when it came to Matthew, she struggled to find the words.
She noted that the actor needed to know that he would be 'alright' before bowing her head down and crying. In between sobs, Jennifer said: 'We didn't know. We, you know, we weren't equipped, we weren't – to deal with it. You know, nobody had ever dealt with that and, you know, the idea of even losing him.'
The actress dabbed her eyes with a tissue and continued: 'He's having a rough road, but he is alright.'
Jennifer previously gave her pal and co-star a four-word warning on the set of Friends.
Matthew revealed that Jennifer first confronted him about his addiction during filming.
"We know you're drinking,' she told him at the time in the four-word warning, during a break in the shooting of Friends back when it was massively popular with fans.
Two days after Matthew Perry's sudden death, his fellow castmates from the hit television series — Jennifer Aniston, Courteney Cox, Lisa Kudrow, Matt LeBlanc and David Schwimmer — released a joint statement exclusively obtained by PEOPLE, expressing their deep sorrow and describing themselves as more than just cast mates but as a family.
"We are all so utterly devastated by the loss of Matthew. We were more than just cast mates. We are a family," their statement reads. "There is so much to say, but right now we're going to take a moment to grieve and process this unfathomable loss."
"In time we will say more, as and when we are able," the statement continues. "For now, our thoughts and our love are with Matty's family, his friends, and everyone who loved him around the world."
The message is then signed by Aniston, Cox, Kudrow, LeBlanc and Schwimmer.
Though Perry did leave a remarkable impact on Hollywood and that his iconic role as Chandler Bing would be remembered after his death. Perry desired to emphasize a more personal aspect of his legacy.
In his 2022 memoir, "Friends, Lovers, and the Big Terrible Thing," Perry shared his ongoing battle with addiction spanning several decades and his commitment to helping others overcome their personal struggles. In a November 2022 interview with Tom Power, Perry stated, "The best thing about me, hands down, is when someone approaches me and says, "I can't stop drinking, can you help me?' I can confidently respond with a 'yes' and follow through with it. It's truly the greatest thing"
Perry wanted to be remembered for his dedication to helping others rather than just his role on "Friends". He emphasized that his legacy should focus on his efforts to assist people who are also struggling with addiction. In his memoir, he celebrated 18 months of sobriety.
Losing such a talented and kind-hearted individual who brought joy to millions through his incredible performances is truly heartbreaking. Our thoughts and condolences go out to Matthew Perry's family, friends, and fans during this difficult time.