Halloween costume ideas
Isn't it tiring when you don't know what a good Halloween costume would be? With Halloween just a few days away, here are some costume ideas!
VSCO girl: A good costume idea is dressing up as a VSCO girl, which is a popular trend from the app "TikTok!" Dressing up as a VSCO girl is incredibly easy. All you'll need is a scrunchie, an oversized or graphic t-shirt, a hydro flask water bottle or cup with a metal straw, Carmex lip balm and multiple bracelets. Put your hair into a messy bun or ponytail, and you'll be ready to "sksksksk" in no time!
The Joker: With "The Joker" movie having come out a few weeks ago, the Joker is a good costume idea! Dressing up as the Joker requires patience when it comes to the makeup part of the costume (if you're doing Joaquin Phoenix or Heath Ledger's Joker look), but other than the makeup, all you'll need is a suit, green hair-paint and a stack of cards. You'll be transformed and ready to find your Harley in no time!
"Stranger Things" characters: A fun group costume idea for Halloween is dressing up as the "Stranger Things" characters! One group idea from the show would be to dress up as the Scoops Troop (Steve, Robin, Dustin, Erica). Or, you and your friends could dress up as the Griswold Family (Eleven, Mike, Max, Will, Lucas, Nancy, Jonathan). "Party City" is a good place to buy costumes and accessories for each of these characters. You can check for 80's accessories, or buy prepackaged costumes.
Charlie's Angels: Since the new "Charlie's Angels" movie is going to be released later this year, what better way to voice your excitement than dressing up as the characters with friends? The Angels are constantly on missions and changing into costumes, so the Angels have a similar styles. The best way to dress up as Charlie's Angels would be to wear a short/long sleeve black shirt, black leggings, and black shoes.
Harley Quinn: With "The Joker" being a film sensation, a fun costume idea would be dressing up as Harley Quinn! "Party City" sells a variety of Harley costumes. You can find a jumpsuit, hoodie, dress, t-shirt and even Margot Robbie's Harley costume style. For makeup and hair you'll need to put your hair into two pigtails, wear red lipstick and draw a black heart under your cheek (white face paint is optional).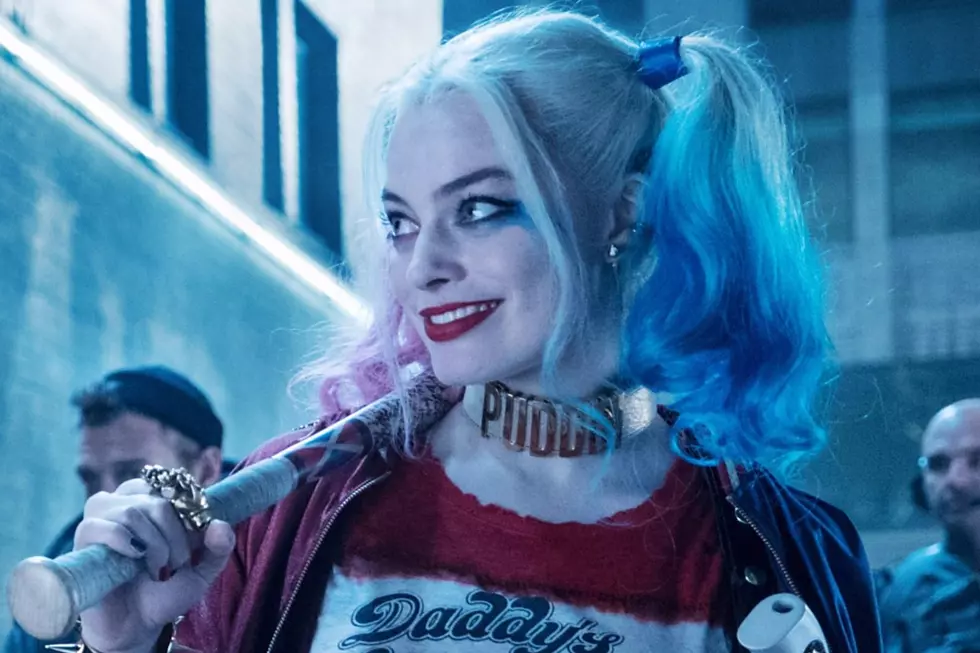 Cowboy: Lil Nas X's 'Old Town Road' is a song played on many playlists and radio stations. A stylish Halloween costume would be dressing up as a cowboy! Wear boots and jeans, a button-up shirt and a cowboy hat.
E-girl, E-boy: These are two more TikTok inspired trends, and they're both easy and fashionable costumes! To look like a e-girl you'll need to wear all black, have your hair styled into pigtails and put a hair clip on each side, draw two tiny black hearts on your upper cheeks and wear a choker. Dressing like a e-boy is similar to dressing like a e-girl. To look like a e-boy, boys will need to wear all black with a striped t-shirt, have messy hair, and wear a chain necklace.
"Friends" characters: 2019 is the 25th anniversary of famous TV sitcom "Friends," so a good idea for a group costume would be to dress up as the "Friends" characters! Before dressing up as any of the "Friends" characters, a good thing to do is research the characters and decide who you and your friends want to dress up as so your group can coordinate what each person will wear. Go for a 90's look!