UVA defeats Virginia Tech in the Commonwealth Cup for the first time in 15 years
The Commonwealth Cup has been an annual football match between Virginia Tech and The University of Virginia for almost 50 years. The first game was in 1970 and Virginia Tech won that game 7-0, giving them the Commonwealth Cup trophy, which the winning team holds onto until the next year when they play for the trophy again. From 2004-2018, Virginia Tech has been able to keep their winning streak going, winning for 15 years in a row. This year, however, Virginia kept the game close throughout, with the score going back and forth multiple times during the game. By the end of the 3rd quarter, Virginia Tech was winning the game 27-20, making it seem like they would continue their streak for another year.
When the 4th quarter started, the Cavaliers came out ready to end the Hokies' streak. UVA's defense did a great job in this quarter, only giving up a field goal. By the end of the quarter, UVA had almost doubled their score from the first 3 quarters, scoring 19 points and earning the Commonwealth cup trophy while also ending the 15 year streak of Virginia Tech's dominance.
Bryce Perkins of the Virginia Cavaliers was the stand out player and maybe even the deciding factor in this game. He threw for 311 yards and while he only threw one touchdown, he rushed for 164 yards and two touchdowns. On the defensive end, Noah Taylor had 2 interceptions. These interceptions were also vital to the final score, giving UVA more opportunities on offense and changing the overall momentum of the game. So if you're a Cavaliers fan you should be excited for next year, with the tremendous talent and an opportunity to start a winning streak against the team that has beaten you for the last 15 years. UVA now has a record of 9-3, with two chances(conference championship game and bowl game) to win 10 games for the first time in quite a while. The Cavaliers also advanced to the ACC Championship Game and will face #3 Clemson in Charlotte this Friday.
About the Contributor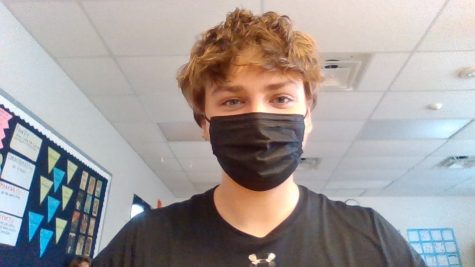 Ryan Ertlschweiger, Staff Writer
Ryan Ertlschweiger is a senior at South Lakes High School and this is his third year being a part of The Sentinel. Ryan plays baseball at South Lakes and...