As of recently, Call of Duty has released the Nicki Minaj Operator skin. Nicki portrays herself and her voice lines based on her artwork. She is available to purchase for 2.4K CP and she is featured in a bundle. Astonishingly, Harajuku Barbie is the first female celebrity to make her entrance onto the FPS. Minaj posted on X, announcing: "Dear Barbs, today we make history. History books will say that the HARAJUKU #BARBIE was the first female celebrity made into a character on @CallofDuty. I am so honored. So HAPPY. It was such a pleasure working with the #COD team. Let's show TF Out!!! Love, Harajuku Barbie."
The Nicki Minaj x Call of Duty bundle contains her vehicle, The Nicki Whip, and The Baddest, her firearm. Her operator can perform special finisher moves with her legs and she fights tactically. Nicki's items each feature glamorous pink glows emitting when equipped. When fighting, Minaj declares her fierce confident voice lines against her enemies. She is not the only rapper featured in Call of Duty, but she is the first female rapper in the game. This virtual bundle has made many sales and players wait for her release in Call of Duty: Modern Warfare III. Likewise, her release has attracted new players to the warfare video-game. Modern Warfare III is expected to be released on November 10th, 2023.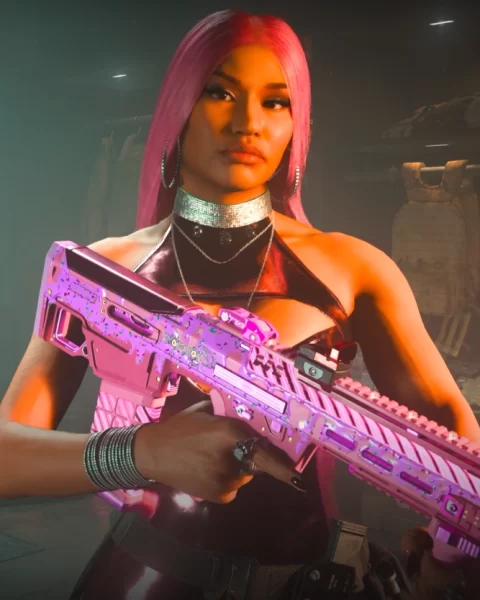 Story continues below advertisement
The Barbz remain in awe and anticipate her upcoming album, Pink Friday 2! Its predecessor, Pink Friday, featured 25 songs, and featured prominent musicians in its cameo. In addition, her alter ego, Roman Zolanski is a leitmotif, who made his debut in 'My Chick Bad ft. Ludacris'. Zolanski originates from London, England, and he is related to Martha Zolanski, who despises his actions. He is malicious, and he's much less reticent compared to Nicki. She'd refer to Roman as her 'twin sister' and states Roman's insane, threatening to fight people in a violent manner. Pink Friday 2 is scheduled to release on November 17th, 2023. As of now, there is no official cover, however, there are conceptions to how it could appear. There is more to come, both the artist and video-game team plan to create miraculous content for their fan bases.
So, ending on that note, mark your calendars for these star events!