5 Things to Do This Weekend (5/26 – 5/28)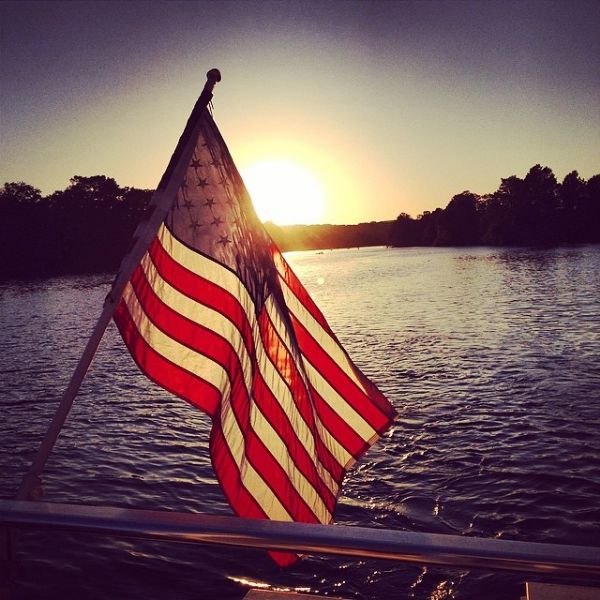 Hang on for a minute...we're trying to find some more stories you might like.
1.) Check out the Georgetown French Market in Washington, D.C.! Savor some delicious crepes from Café Bonaparte or try some delightful French pastries from Patisserie Poupon. Shop in participating stores – they'll have special sales and discounted prices on select items. Get a portrait of yourself done by a caricature artist, have some photos taken in a French-inspired photo booth, and enjoy the street performances. Listen to French and gypsy jazz from groups like the Swing Orphans, Laissez Foure, and the Bitter Dose Combo.
https://www.georgetownfrenchmarketdc.com/
2.) Head out to the 35th Annual Pungo Strawberry Festival at Virginia Beach! Go berry picking and get strawberries from Brookdale Farms, Henley Farm, Flip Flop Farmer, Flanagan Farms, and several others. There will be a parade, live music, carnival rides, a magic show, a pie-eating contest, pony rides, a petting zoo. Browse their many booths and display, which include an antique display provided by the Aviation Museum. They will have an actual Drive-In Movie Theater, complete with locally-produced short films, free popcorn, a red carpet, and ushers.
https://pungostrawberryfestival.info/
3.) National Memorial Day Parade on Constitution Avenue in Washington, D.C.! Honor our fallen heroes and learn about the men and women that lost their lives while serving our country as you watch veterans, floats, marching bands, entertainers, and youth groups make their way down Constitution Avenue.Come see this moving timeline of American history, from present day all the way back to the Revolutionary War. The parade will be lead by Anthony Sadler, Alek Skarlatos, and Spencer Stone (the trio of heroes from The 15:17 to Paris), along with Gary Sinise (Lt. Dan in Forrest Gump) and the renowned Tuskegee Airmen. There will be musical performances given by Trace Adkins, Jerrod Neimann, and Cassidy Daniels.
http://www.americanveteranscenter.org/avc-events/parade/?utm_source=washingtonorg&utm_medium=referral&utm_campaign=national-memorial-day-parade
Visit D.C.'s memorials! Make your rounds to the 9/11 Memorial, the Martin Luther King, Jr. Memorial, the Marine Corps War Memorial, the National World War II Memorial, the Lincoln Memorial, the Franklin Delano Roosevelt Memorial…There's also the Arlington National Cemetery and the Washington Monument to see. So much to do!
https://washington.org/topics/monuments-memorials
4.) Celebrate Memorial Day with the National Memorial Day Choral Festival at the Kennedy Center in Washington, D.C.! Choirs from across the United States will gather there to remember our nation's heroes through song. The performance will be conducted by Col. Larry H. Lang and Col. Arnald D. Gabriel.
http://memorialdaychoralfestival.org/
5.) Visit the Botanical Garden in Washington, D.C. and see their 'America's Flora' exhibit! See watercolor paintings and ink-and-pen drawings of native plants, including trumpet vines, tulip trees, fox grapes, Arizona prince-plumes, rose mallows, big bluestem grass, Virginia strawberries, bloodroot, oak leaf lace, woodland wildflowers, native violets, desert bluebells, and more. Meet Ingrid Finnan, Sharon Garrett, Gillian Harris, Dick Rauh, and the other artists of these creative works.
https://www.usbg.gov/botanical-art-worldwide-americas-flora?utm_source=washingtonorg&utm_medium=referral&utm_campaign=botanical-art-worldwide-americas-flora

About the Writer
Miranda Sandoval, Staff Writer
Miranda Sandoval is a senior and online editor for the South Lakes Sentinel. She enjoys writing stories and poetry, good food, and going on adventures.