Best TV shows to binge in quarantine
Being stuck in quarantine can be a bit hard. School events are cancelled, it's harder to see friends, online schooling can feel a bit stressful and anxiety over the virus has been rampant. Here are some TV shows to watch during quarantine so you can chillax a bit!
For adventure lovers
Outer Banks (2020-)
Notable stars: Chase Stokes, Madison Bailey, Rudy Pankow, Jonathan Daviss, Austin North, Madelyn Cline
Synopsis: During summer vacation, a group of adventurous teens, called the "pogues," discover that somewhere, in their small North Carolina town in the Outer Banks, there is $200 million worth of gold, yet to be found. The leader of the group, John B, also discovers that the gold is tied to his father's disappearance. As they embark on a treasure hunt to find the missing gold and uncover the mysterious past of John B's father, they'll have to deal with new romances, competition to find the gold first, unexpected revelations that could destroy the group, familial interferences, violence and the kooks (rich people) that live on Figure 8.
Where you can watch: Netflix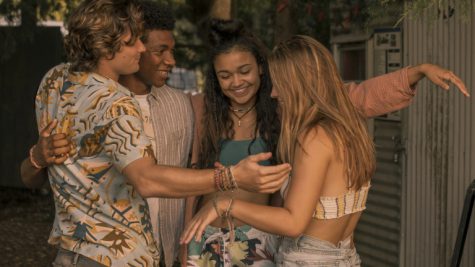 For dystopian/drama lovers
The Society (2019-)
Notable stars: Kathryn Newton, Alex Fitzalan, Gideon Adlon, Sean Berdy, Jack Mulhern, Kristine Froseth, Natasha Liu Bordizzo, Olivia DeJonge, Toby Wallace, Jacques Colimon, Alex MacNicoll
Synopsis: When a group of teens are dropped off back in their hometown when their field trip is cancelled, something feels off. Everyone has vanished, there's no more internet and they all have to find a way to survive without chaos, tyranny, or violence ensuing.
Where you can watch: Netflix
For history lovers
The Crown (2016-)
Notable stars: Claire Foy, Vanessa Kirby, Matt Smith, Olivia Colman, Tobias Menzies, Helena Bonham Carter, Josh O'Connor, John Lithgow
Synopsis: Newly married to the love of her life, Philip Mountbatten, Elizabeth Windsor enjoys her new life with her husband. A few years later, tragedy struck England: the king is dead. The throne is then passed down to the king's eldest child, Elizabeth. This show highlights the stories of how Queen Elizabeth II came to be, how the crown became very important in her life, and how the crown has made her the person she is today.
Where you can watch: Netflix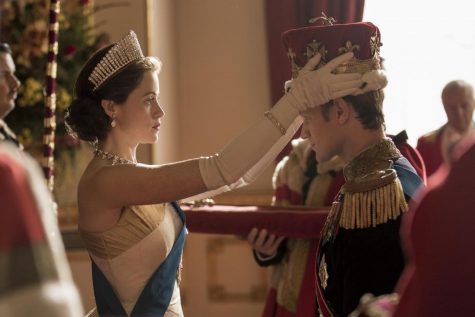 For supernatural lovers
Teen Wolf (2011-2017)
Notable stars: Dylan O'Brien, Tyler Posey, Holland Roden, Crystal Reed, Melissa Ponzio, Shelley Hennig, Dylan Sprayberry, Cody Christian, Arden Cho
Synopsis: After searching for a missing body in the woods with his best friend Stiles (Dylan O'Brien), Scott McCall (Tyler Posey) receives a werewolf bite. As Scott and Stiles start a new school year, and with Scott slowly transitioning into a werewolf, they find themselves at the center of all supernatural occurrences in their hometown, Beacon Hills. Will their lives ever be normal again?
Where you can watch: Amazon Prime
For comedy lovers
Fuller House (2016-)
Notable stars: Candace Cameron Bure, Jodie Sweetin, Andrea Barber, John Stamos, Scott Weinger, Adam Hagenbuch, Bob Saget, Dave Coulier, Michael Campion, Elias Harger, Soni Bringas
Synopsis: When D.J. Tanner decides to live in her childhood home, her younger sister and best friend move in with her so they can help her with her kids and clean around the house. Along the way, they'll have adventures that'll give them funny memories for life.
Where to watch: Netflix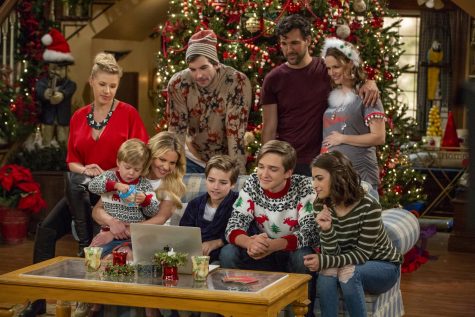 For crime lovers
Criminal Minds (2005-2020)
Notable stars: Matthew Gray Gubler, A.J. Cook, Shemar Moore, Paget Brewster, Joe Mantegna, Thomas Gibson, Kirsten Vangsness
Synopsis: The B.A.U. (Behavioral Analysis Unit) is a group of profilers that analyzes serial killers' personalities, murder methods, triggers, and signature traits. With a new case everyday, they work as a team to figure out who the murderer is and put a stop to them before they make their next move.
Where to watch: Netflix