New Club Startup and Spotlight – Pursuing Your Passions at School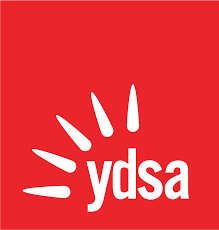 A fantastic way to get more involved with your hobbies is to join a club, but there isn't a club for every hobby out there. Tyler Tan and Paul Wright, both of whom started clubs this year, about the steps involved in starting a club discussed the process. There are a number of reasons you might like to create a new club: you have a unique interest or hobby, you want to organize community cleaning activities, like our South Lakes Environmental Club, or you want to take initiative in a career field. Whatever it may be, creating a club is something any student can do.
To begin constructing your new club, you need to figure out your club's goals. For example, Tan had an interest in politics but felt that the political clubs here at South Lakes did not fully represent his ideas. So, he went ahead and found others who shared his interests and ideas who could help start up his club. They gathered signatures, a sponsor, and got the club started. "I wouldn't say there are any big challenges with starting the club," Tyler explained, "It is just very intimidating to do which might stop you but it's actually a pretty frictionless process." Starting a club requires putting an interest on display for anyone to see. It's a daunting prospect to many but it may be worth it to get your voice out there and connect with others.
Wright and his partner, Sanket Doddabendigere, wanted to explore STEM without the restraints of any one particular discipline. "We want to promote STEM in our club members," Paul told us, "we want to expand and explore collective STEM knowledge." These students took developing their interests into their own hands and found others who felt the same. This is a great way to show initiative and passion for a subject!
Once you have an idea for a club and some potential members, there are only a few more steps necessary to solidify your club. The easiest way to get officially started is to navigate to the South Lakes High School website and find the clubs/activities section or use this link. Here, you will find the necessary documents for starting your club as well as the FCPS guide to starting a club. You will need an application packet, which consists of a cover sheet, application, constitution, and student interest form. The cover sheet is meant for information like school and club name. The application is your written proposal, which will be used to determine if your club can be instituted. The constitution contains information about officer selection, what they will do, and how they may be removed. As well as how students will be accepted to the club, what member responsibilities are, and the club's requirements. The student interest form is where you will show signatures and the number of students who are interested in participating in the club. Before you submit your application packet, you must also get a school faculty member to act as a sponsor for your club. Once that is in order, give your packet to Mr. Duggan, the Director of Student Activities, who will then help you fix any issues and review it for approval.
Congratulations! Your new club is established! Enjoy following your passions, meeting new people, and building your legacy!