Elon Musk Purchases Twitter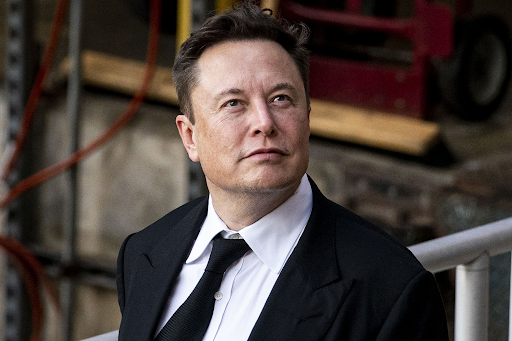 Elon Musk has purchased Twitter following a dramatic showdown between Musk and Twitter's Board of Directors over the past few weeks.
Following the revelation of Musk's 9.1% stake in Twitter, valued at more than $2 billion, Musk was offered by Twitter to join their Board of Directors. However, Musk declined due to a condition of not being allowed to have more than 14.9% ownership within the company.
Elon Musk then offered to purchase the company at $54.20 a share, a $43 billion purchase, according to documents filed with the Securities and Exchange Commission. Additionally, Musk says within the letter that "I believe in [Twitter's] potential to be the platform for free speech around the globe, and I believe free speech is a societal imperative for a functioning democracy."
Twitter responded by adopting a limited duration shareholder rights plan, or "poison pill" aimed to combat Musk's attempts at a takeover. Under the plan, if any entity were to acquire more than 15% of Twitter stock, other shareholders will be able to purchase shares at a slashed price.
Musk then announced a tender offer to purchase Twitter, via a new SEC filing. This was semi-expected, due to a cryptic tweet reading "Love Me Tender," Musk posted on Monday.
The filing includes a total $46.5 billion to pay for the deal. Financing comes from Morgan Stanley, Bank of America, Barclays, Mizuho Bank, among others.
On Sunday, Twitter's Board of Directors met with Musk to discuss Musk's offer. Following a realization from Twitter that a different buyer will most likely not materialize for the company, they have taken Musk's offer more seriously with a deal that may come soon.
The purchase was revealed Monday when Twitter announced they had accepted Musk's $44 billion cash offer.
The reason behind Musk's dramatic purchase of Twitter lies within his idea of free speech on the platform. Musk visions the platform where any opinion can be said with little restrictions.
This stems in Twitter's attempts to reduce hate speech and enforce their policies upon user-generated content. However, this has led to criticism from the right for supposed censorship, and from the left considering that the enforcement is biased and narrow.
However, Elon Musk is aiming for a platform that is largely aligned with the American first amendment, meaning largely anything can be said on this envisioned platform. Worryingly, platforms in the past that have advertised their dedication to free speech have become a hotbed for right-wing extremists.
Elon Musk has also laid out his plans for Twitter aside from simply loosening the platform's content rules. Musk has expressed his interest to add an edit button, Twitter being a platform famous for not having one, but experts have discussed the possibility of it being used to cover up harassment or be used in manipulative fashion. Musk has also said that he would rid Twitter of bots and authenticate all humans on the site.
As for monetization on the platform, Musk is interested in creating a subscription-based product for Twitter and rid the site of advertisements completely, however, advertisements account for 90% of Twitter's revenue, so it may lead to disaster. More controversially, Musk has said that he has plans to reinstate former President Donald Trump, but Trump has said that he has no plans to coming back to Twitter. Additionally, Trump said that he will continue to build and stay on his own social media platform, Truth.
It isn't clear if Musk's attempts to overhaul Twitter into a beacon of free speech will succeed. However, it has sparked discussion upon social media's roles in current society, and to what extent freedom of speech should be within private platforms such as Twitter.