After Texas Mass Shooting Fairfax County Board Member Proposes New Security Measure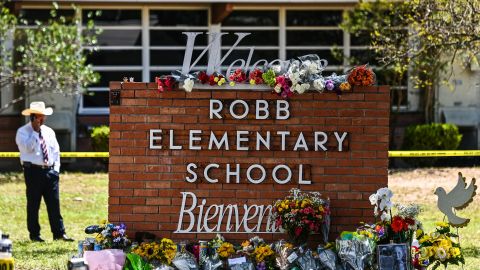 A member from the Fairfax county School Board plans to add more security in schools after the events that happened in Texas Robb Elementary School where nineteen children and two teachers were killed. It has been said that this is the second deadliest school shooting in nearly a decade.
Melanie Meren, who represents Hunter Mill District on the board is requesting that Fairfax County Public Schools develop a plan to fund and install vestibules at all facilities she said on her latest Social Media Posts.
"Security vestibules are a strategy for preventing intruders from gaining access to schools," Meren told FFXnow by email. "A security vestibule requires visitors to be verified by staff in a secured sign-in area, before doors are electronically opened that grant the visitor access to the building."
FCPS Superintendent Scott Brabrand has estimated it would take at least $15 million to install the enclosures and related electronic systems in facilities that don't already have them.
Meren wants to put this plan in motion as part of the School Boards scheduled vote to approve the physical year 2023 budget. She suggests the money could come from county funds left over from this current fiscal year, which ends on June 30, as well as state and federal funds that FCPS gets for security upgrades.
People all around the world have been posting about the events that happened on may 24th spreading awareness about gun violence worried families hoping for change.
Superintendent Scott Brabrand wrote a letter to all families in FCPS reassuring them that they are trying their best to keep schools safe.