Unveiling of Highly Confidential Details for Grand Theft Auto VI: A Serious Leak [OUTDATED]
*** WARNING: Viewer discretion is advised due to Grand Theft Auto's Mature ESRB Rating.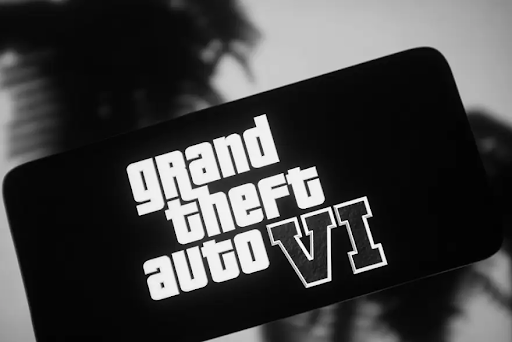 Rockstar Games is a well-known video game developer that has created several popular games, including Grand Theft Auto, Bully, Red Dead Redemption, Manhunt, Max Payne, L.A. Noire, and the Midnight Club series. Grand Theft Auto is one of Rockstar Games' biggest achievements, and it consists of sixteen games, two expansion packs for the original and GTA IV, and a multiplayer mode.
Grand Theft Auto has been a subject of controversy due to the graphic and illicit elements it features. The game is censored in Japan and banned in several places, including Argentina, Greece, Thailand, and the Middle East, due to its content. Despite this, it has received high ratings from players worldwide. According to Statista, as of August 2022, GTA has shipped 380,000,000 units, and the most recent installment, GTA V, has sold 17,000,000 units since its release in September 2013.
'Teapotuberhacker' posted over 90 leaked clips of footage to the GTAForums website, claiming to have hacked into Rockstar's internal company slack and accessed the source codes for GTA V and VI. Rockstar Games consequently issued immediate takedowns of the footage on YouTube and Twitter, confirming that a third-party had accessed and downloaded the material.
According to Rockstar Games' Twitter: "We recently suffered a network intrusion in which an unauthorized third party illegally accessed and downloaded confidential information from our systems, including early development footage for the next Grand Theft Auto. At this time, we do not anticipate any disruption to our long-term game development. We are extremely disappointed to have our materials leaked. Our work on the next Grand Theft Auto will continue as planned, and we remain committed to delivering an experience to our players that truly exceeds their expectations. We will update everyone again when it is ready. We thank everyone for their ongoing support through this situation."
The hacker held the source codes hostage, willing to exchange them for cryptocurrency, and was linked to the Uber hacking case. Which involved the theft of sensitive information from users. The hacker is now liable to legal action taken against him in court, and it is suspected that he may be a teenager. Rockstar Games has expressed disapproval of his actions.
The Guardian reported that a leak had revealed a new female protagonist in the upcoming Grand Theft Auto VI. This marks the first time that a female character has been featured in the game. Although the leaked content was well-received by the audience, leaving fans and Rockstar upset. This incident is regarded as one of the biggest data breaches in gaming history. Currently, the release date of the game is unknown as it is still in early development.