Speeches by Biden and Putin on Ukraine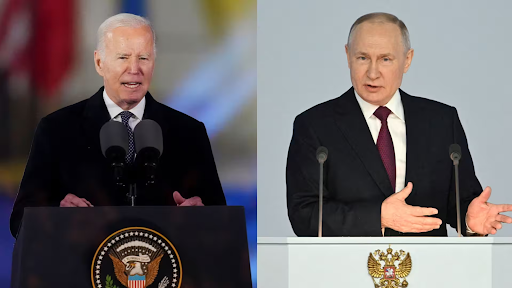 After a year of warfare in Ukraine, Vladimir Putin addressed the situation during his annual speech to the Russian federal assembly in Moscow. Since then, during a recent covert trip to Kiev and Warsaw, Biden has responded to a number of Putin's claims.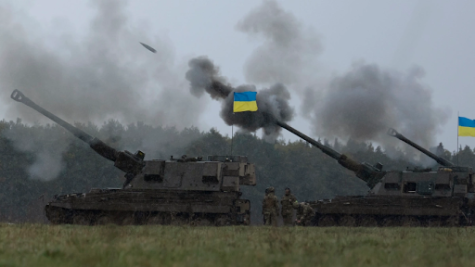 In his opening remarks, Putin described this period in history as "a difficult, watershed moment for [his] country" and labeled the events that have happened in the last year as "the most important historic events that shape the future of our country and our people".
He emphasizes how the West is "attacking [their] culture" and "distorting" history in various ways. He continues: "the destruction of the family, cultural, and national identity, perversion, and the abuse of children [being] declared the norm" in the West, depicting it as "a real spiritual catastrophe".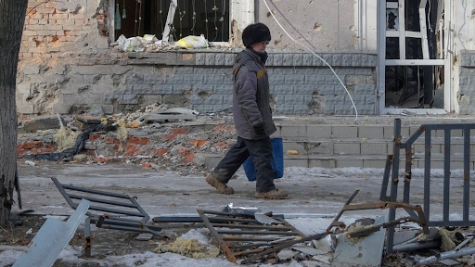 Putin presses on the point that the West wants to escalate the war in Ukraine into another world war. He reassures his people: "[Russia] will react accordingly" to any threat against "the existence of [their] country", and that Russia is "impossible" to defeat.
Continuing on this, Putin claims that the "Kyiv Reigime" promotes foreign interests rather than those of their people. He claims that the West has underestimated the strength of the Russian economy and wants to make the Russian people suffer with sanctions while blaming Russia.
As Putin concluded his lecture, he reaffirmed Russia's stance in the Strategic Offensive Arms Treaty: "In light of this, I am compelled to announce that Russia is suspending its participation in the Strategic Offensive Arms Treaty," he says, after suggesting that the West intends to sneak into Russian nuclear facilities. In a rather hostile retort, Putin adds that Russia would continue conducting nuclear arms tests as long as the United States continues to advance its nuclear arsenal.
Starting his address with inspiring words, Biden recalls the start of Russia's invasion of Ukraine last year as he exclaims enthusiastically: "One year ago, the world was bracing for the fall of Kiev. Well I have just come from a visit to Kiev and I can report that Kiev stands Strong! Kiev stands proud! Kiev stands tall and most importantly, it stands free." to which the crowd cheered with a lengthy round of applause.
In reference to when the invasion began, Biden praises America and NATO's handling of the invasion: "America, Europe, NATO, all democracies, and Ukraine" were all being put to the test. Would we answer, or would we choose to ignore him? Were we going to be powerful or weak? Would all of our allies be in agreement or disagreement? We have the solution a year later. We did react. We would be capable. And the world would not look the other way."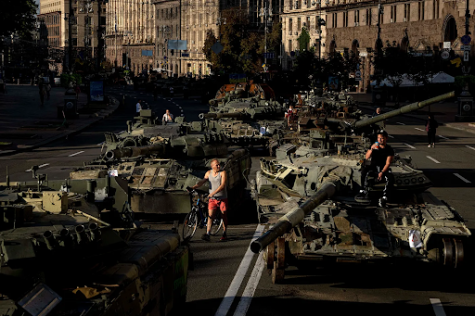 Consequently, Putin's activities in Ukraine end up depicting him as a tyrant who is only focused on establishing an empire that would never be able to soothe the people's desire for liberty. According to Biden, brutality can never quite destroy the freedom of the people, therefore Russia will never come out victorious in Ukraine.
Biden explains that when Putin withdrew with burnt-out tanks and his forces in disarray, that contrasted the straightforward triumph he anticipated. Biden also outlines how NATO has refuted Russia's assertions that NATO has failed. Instead, Putin gained Finland and Sweden's "NATOization" which was not what he wanted.
"The decisions we make over the next five years or so are going to determine and shape our lives for decades to come," he asserts. Those decisions he is speaking about are things that will not only affect Americans, but also the rest of the world in the next coming years. He ends his speech by wishing wellness to the Ukrainian warriors along with everyone who defends freedom worldwide.
While Putin believes that the sanctions imposed on Russia primarily harm the West, Biden claims that the sanctions ensure "that Russia is paying the price for its abuses." In addition to imposing new measures, Biden remarked that these restrictions help those responsible for the war to bear responsibility. Biden then declares that NATO will pursue punishment for the Russians' continued war crimes.
According to Putin, Europe and America interjected themselves into the Ukrainian conflict when it should have been between Russia and Ukraine. Russia says that they will respond appropriately since this is the West's method of inciting world conflict, which threatens Russia's fate. Biden himself replies: "The United States and the nations of Europe do not seek to control or destroy Russia. The West was not plotting to attack Russia, as Putin said today."
As two of the world's most powerful nations, it is significant when they both give speeches on Ukraine. As expected, they each have their own contrasting perspectives. Putin reassures his people that the war will be over soon, and it will end in victory, while Biden condemns Russia's actions in Ukraine. The things that have been mentioned in both speeches might lead to an escalation of the war in Ukraine. Russia might also start using their nuclear weapons since they are stopping their contribution in the Strategic Offensive Arms Treaty, but they have just decided to pause their involvement in the treaty. It is very important to be aware of these things, as it directly involves American lives for the next few years.