What I Wish I Knew About the College Application Process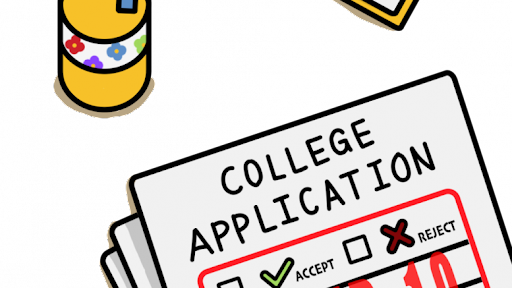 At last the time has come, all of my college applications are finished and I feel like I can finally sit back and relax for a bit! Although I feel calm now, this was certainly not how I felt just a few short months ago when I was stuck in the hardworking cycle of Common Apps. Before the process of college applications began I didn't know a lot about this intimidating undertaking. Thus, I have compiled a list of a few things I wish I would have known before and during college application season.
Build a list of schools you know you can get into
Of course you should reach for the stars and apply wherever you'd like, however, there is also a benefit in being realistic. When I was a freshman, I had unrealistic dreams of where I wanted to attend college, but as I got older, my thoughts changed. In my opinion, it is good to have a category of schools you are confident you will get into. While there is nothing wrong with applying to schools with miniscule acceptance rates, it's good to have a repertoire of colleges that are not as difficult to get into. This ensures that you have plenty of options.
Meet your deadlines…. The earlier the better!
Before your applications are due, there will be other South Lakes deadlines you will need to meet. Some of these include the counselor recommendation form and your transcript forms. The sooner you get these done, the less you have to worry about your transcripts not arriving at your school on time. Many seniors procrastinate on these forms and underestimate just how important they are. I recommend creating a spreadsheet with all of your college deadlines and marking it down once your transcript request form for that school has been completed. That way you won't get mixed up.
Early Action is the way to go!
Originally, I didn't know much about the early action option until my counselor explained it to me, but taking the time to learn about it was worth it. Unlike early decision, early action is non-binding. If you apply early action you will hear back from your schools sooner than the regular decision pool, which can ease some stress. I applied to all of my colleges (with the exception of one) early action, and I heard back from all of these before the end of December 2021. While the early action deadlines arrive sooner than regular decisions, if you are able to submit early action, you definitely should.
Research colleges in depth before applying
Many prospective students have their heart set on particular schools from a young age. While your 'dream school' might draw you in, make sure to do plenty of research before deciding where to attend college. Factors such as class size, student life, food services, dorm quality, and activities are also very important items in decision making. Application fees are expensive, so only apply to schools that you can truly see yourself attending.
Have faith in yourself.
There was a time in my high school career where I worried I wouldn't get into the colleges I desired to attend, and I was worried about my future. I'm not an IB student, and I worried that this would hinder my application. The truth is, the level of your courses will not be the only factor in your admission status. The college application process is very holistic. Your grades and test scores are not your only defining factor here. Admissions officers look at essays, extracurriculars, leadership roles, recommendation letters, and much more. You will end up where you're meant to be, but you need to advocate for yourself, and believe in your abilities!