Mathspace: A Tedious Burden or a Useful Tool?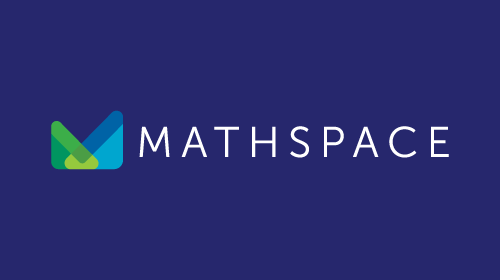 For as long as I can remember, during high school math courses, my computer screen has lit up with red, yellow, and green circles to dictate how well I understand the learned material. The infamous website, Mathspace, drives high school students crazy, while also providing daily or weekly tasks to practice math. Mathspace's core values of purpose, impact, selflessness, continuous improvement, and empathy prove that the application means well and wants students to succeed. However, Mathspace can increase frustration, and decrease academic confidence among struggling students. This presents the question of whether or not it is a useful tool in the classroom.
Ms. Casey Schieda has been using Mathspace with her students for three years. "Since I started using it, (Mathspace has) become more user friendly, and a lot easier to grade on the teacher's end." She believes that it is a beneficial tool, yet has its flaws: "The Similarity unit my Geometry classes are learning right now is not as suitable for Mathspace [as other units can be]. There's not a ton of variety in the questions, so it's challenging to make longer assignments," she explains.
One of the biggest flaws in Mathspace is how sensitive the application is at times. Just last week while taking a math quiz, I accidentally selected one answer instead of selecting multiple unlike the intentions. The one answer I selected was correct, and instead of getting a yellow circle (half point) I received a red (no points). Miniscule errors in typography can result in major point loss, or worse, the application won't let you continue until you get the answer correct. While hints are readily available and can assist in this process, they can also be unclear and confuse students even more. "Teachers don't always look at the actual problems, they just look at the results and there are a lot of glitches", says sophomore Mackenzie Kleczynski.
Through years of using Mathspace, I have noticed ways to get around some of the challenges. If you get deep enough into a task, the application will recycle old questions you have already been asked, which makes earning greens (full points) much easier. Also, though it might be tempting, the "skip this step" is not a button that will benefit you. It automatically gives you a red, which will set you back even more. "I think that it [Mathspace] has good intentions, but I feel like it has become more of a platform used for testing knowledge, and not actually learning," said junior Megan Keating.
MathSpace is a helpful tool when used correctly. The human component of teaching math is something that can never be replaced, and although websites like MathSpace can enhance your knowledge, they should not be used as the focal point of learning. MathSpace should serve as a bridge between learned material, and homework, but should not be the main component of studies. My math class this year is mainly project based, and when MathSpace is used, it is only used to make sure we understand the material, or for a quiz here and there.
I hope that the project based model of math classes is something that continues in the future, and that MathSpace re-evaluates their software. Do you feel that MathSpace benefits you as a student?