Career Center Update (March 2, 2020)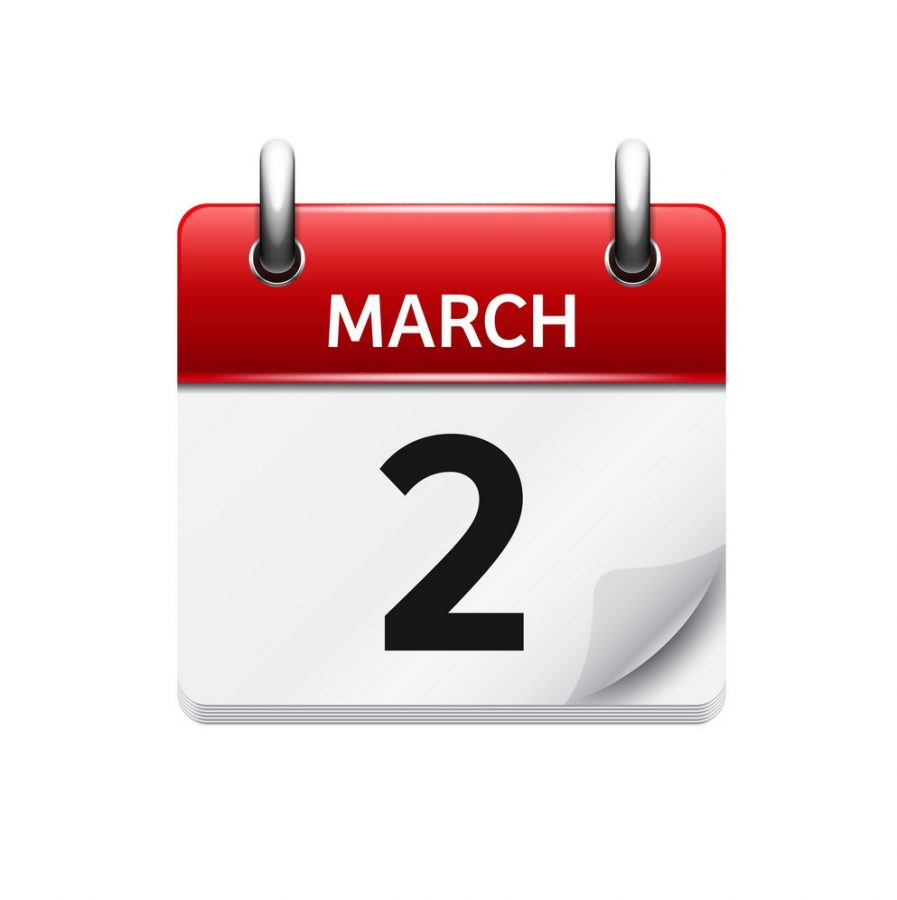 Career Center Events
College Partnership Program (CPP) Application Open Jan. 22- March 18, 2020.

The College Partnership Program assists students who are traditionally underrepresented in higher education such as first generation, African American, American Indian, Alaskan native, Hispanic, limited English proficient, students with disabilities or economically disadvantaged students. Visit their website at www.fcps.edu/academics/academic-overview/college-success-program/college-partnership-program-cpp. Follow them on twitter @FCPS_CSP. For more information or a paper application see: Ms. Alfaro in room 455 or or Ms. Gresh in room 255 OR Apply online: https://tinyurl.com/CPPApp2020

SLHS TEEN JOB FAIR

The SLHS Career Center is sponsoring a TEEN JOB FAIR for South Lakes students during all lunches along the main corridor on Tuesday, March 10 (snow date March 12th). This is separate from the 5 other teen job fairs that are being offered throughout the county since this is during the school day and not on a Saturday. This is for South LAKES STUDENTS ONLY AND CURRENT & SUMMER JOBS WILL BE OFFERED. Students may still attend the other job fairs throughout the county as early as March 7 and as close as Chantilly High School or other FCPS high schools. For information about times and locations & to register for the other job fairs go to: https://www.fairfaxcounty.gov/springfield/teenjobfairs?utm_content=&utm_medium=email&utm_name=&utm_source=govdelivery&utm_term=. Students needing help with their resume should come to the Career Center. If your business or company is hiring teenagers for part-time or summer jobs, contact jrcampbell@fcps.edu to sign up for a table.

Career Fair At South Lakes for 10th Graders

As part of their Career exploration, 10th grade students will have an opportunity to talk with adults who work in a variety of fields during the SLHS Career Fair on Wednesday, April 22, 2020, from 9:15 a.m. to 11:15 a.m. If you are a parent with a profession/vocation/career that you'd like to share with our students, we are still looking for volunteers! Contact Emily McPhie at southlakeshighschoolcareers@gmail.com
Internships and Job Opportunities
Volunteer Opportunities
Interested in going into a health sciences related career? Janice Arnold, MD, a Urologist whose office is on the campus of Reston Hospital, is looking for 3 or 4 mature, bright SLHS students, age 16 +. She has flexible hours, but is looking for someone who can devote 3 or 3.5 hours twice weekly after school. This is non-paid, but will receive HIPAA training and assist patients in how to access their patient portal in their office. Contact Pontea at or 703-742-7757. Parental approval is necessary as well.
**Jill's House in Vienna is looking for volunteers (age 16+) to serve as a group buddy, kitchen helper, or admin helpers. Go to jillshouse.org/volunteer for more information or email serve@jillshouse.org.
BranchOut! is looking for qualified student volunteers from FCPS schools to help serve as mentors to promote STEM education & close achievement gaps. In 2019, close to 150 student mentors from 37 schools served at 9 different locations. For more information about our summer volunteer program, go to https://www.velbranchout.org or contact velbranchout@gmail.com
***Town of Herndon is still seeking youth 9-12th grades who are in good standing in school and community who wish to serve on the Herndon Youth Advisory Council. Contact Viki L. Wellershaus, CMC, Town Clerk, Town of Herndon 703.435.6805 with questions. They hope to have decisions by March 2020. Apply at www.herndon-va.gov.
***Burke Lake Park Baskets and Bunnies is looking for volunteers on April 11th from 10 a.m. to 5 p.m. Opportunities include arts and crafts assistants, registration assistants, moon bounce monitors, egg hunt assistants, costumed greeters, train and carousel assistants and mini golf assistants. A pizza lunch and water will be provided for volunteers. Email Ashley.hudak@fairfaxcounty.gov or call 703-323-6600 x www.fairfaxcounty.gov/parks/burkelakepark/
**Community Empowerment of Northern Virginia in Sterling is looking for after school volunteers to help support them with their elementary & middle school kids with STEM Club, tutoring, afterschool mentoring, martial arts, and cheerleading. Contact Lauren McCreary at laurenmc.cenv@gmail.com
**Sunrise Valley Elementary School is looking teen volunteers to provide child care for a parent information night on Thursday, March 12 at 6:00pm until approximately 8:30pm. Contact Jennifer Savory, M.Ed. @ (703) 715-3811 or email jgsavory@fcps.edu
*Terraset Elementary needs students to care for children during PTA meetings. Dates Needed are April 21, and June 2 at 7pm. Contact Jane Derrick at president@terrasetpto.org
Volunteer Search Engines: Create an account at: http://www.volunteermatch.org, www.volunteerfairfax.org, & Volunteer Reston www.reston.org (copy and paste into your browser)
Also look for opportunities in x2VOL! Students access via Blackboard & then the Naviance Student portal.
Academics
FREE SAT & ACT Prep Website Through Gale Cengage Learning!
FCPS & South Lakes High School offers a free, extensive SAT & ACT prep weibsite for all students through Gale Cengage Learning. This web site can build your own review program based on pre-test results, along with detailed explanations of answers. It is one of many resources that can help you prepare for the SAT or ACT. There are 3 timed, full-length tests with detailed answers and an online course. https://sites.google.com/view/slhsdatabases2019-2020/databases-by-subject/college-and-career.
In addition, there are resouces for Career Transitions, Career Exploration, & Resume Writing at: https://galesupport.com/finditvageo?db=CART&loc=rest89187. Attached is a flyer for handy reference!