2021 March Madness predictions
If you're a college basketball fan, this is the moment you've been waiting for. Last year, the NCAA tournament was canceled due to the COVID-19 pandemic, which was at its most chaotic point last year in March. This year, the world has been able to control and take the proper precautions, and it (knock on wood), seems like we'll have a tournament this season as Selection Sunday has arrived. With that, we must take a look at some favorites, sleepers, and possible busts.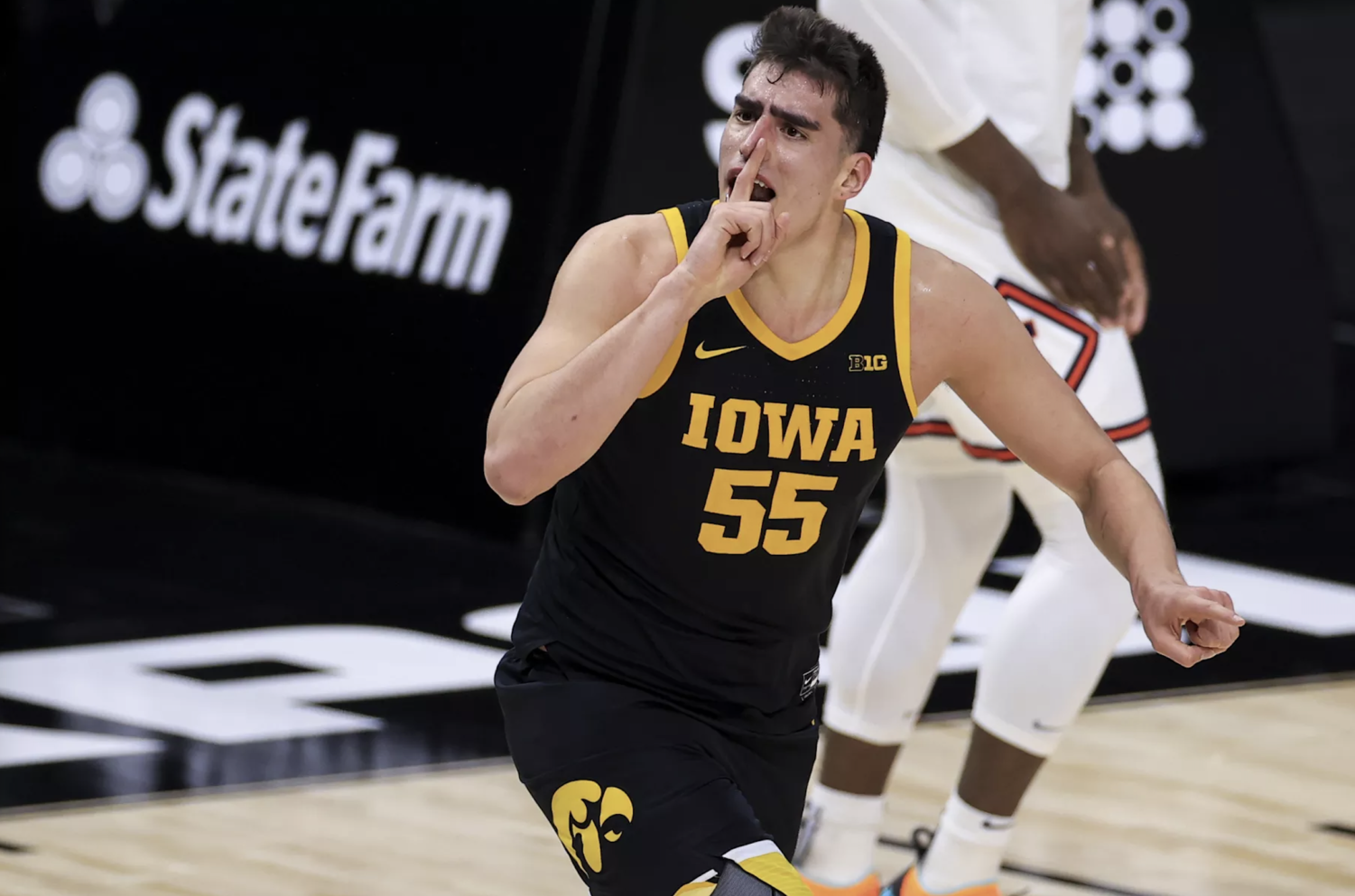 The Favorites
Gonzaga Bulldogs
The Bulldogs are plain and simple the best team in the nation and willingly deserved the number one seed. They haven't lost a single game, and they've consistently dominated with dominant players like Jalen Suggs and Drew Timme. But, they've played trash teams, right? Wrong. Here's a list of ranked teams they've beaten (all rankings are at the time), number six Kansas by 12, number 11 WVU by five, number three Iowa by eleven, number 16 Virginia by 23. Yes, the list is rather short, but all of those teams are the best of the best. They topped Virginia, who's topped ACC teams all year, by over 20 points. Not to mention, the Zags won their conference pretty smoothly on Tuesday night. This team is legit, and it'll either take a really good team or a miracle for them to go down.
Iowa Hawkeyes
No, the Iowa Hawkeyes do not have two superstars, but their one superstar might just count as two. Luka Garza has been hyped since he announced his return last year. Garza, with the assistance of his teammates, has gotten Iowa to a consistent top 5 team in the country and earning their number 2 seed. Iowa's been battling a tough conference with match-ups against Illinois, Ohio State, Purdue, Wisconsin, and most notably Michigan all season long. They've played 15 games against AP's top 25 teams and lost 8 games all year. In addition to Garza, Jordan Bohannon, who recently took over Iowa's all-time assist list, is averaging 4.4 assists and 10.5 points per game.
The Sleepers
Oklahoma State Cowboys
Ever since the NCAA basketball season tipped off in November, I've been a heavy supporter of Cade Cunningham and his Cowboys to be a serious contender. I believe they are better than their seed (which is four). Cade Cunningham is obviously a talented player, but I believe his ability to turn his team into a legit contender has been quite underestimated. Yes, Oklahoma State did just fall to Texas in the Big 12 Championship, but it also took a win on Baylor to get there. The ball can lean both ways, but I predict we will see Oklahoma State that is ready to win, come next Friday in Indy.
Georgetown Hoyas
The only thing that wasn't going right for Georgetown this week was the fact that a security guard stopped Head Coach Patrick Ewing for his credentials at Madison Square Garden, where his jersey hangs from the rafters as a former Knicks All-star. The Hoyas came into the Big East tournament looking to win, but everyone expected that they'd make a short route back home in round one, but they went on to take home the trophy. They didn't get just one upset on Villanova, they also took a W against Seton Hall and number 17 Creighton, all games they were not favored to win by a wide margin. I'm not sure where this winning streak is coming from, but if the Hoyas continue this madness through March, we are in for some shocker games.
Busts
Villanova Wildcats
I've been pretty confident in the Wildcats all season long, as they have been a pretty consistent team throughout the past couple of years. This year was a much different year for Nova. They took on Creighton, who was number 14 at the time, and beat them, which is obviously good news. The bad news: Villanova's star guard Collin Gillespie went down with a season ending knee injury. Without Gillespie, they lost back-to-back games against Providence and Georgetown, which ended their regular/conference championship season run. It's pretty clear that Villanova is not the same team without Gillespie, and considering they haven't won since he went down, I don't feel confident in them heading into the tournament.
Houston Cougars
Yes, Houston has only lost three games this season. But if you look into their season, you'll probably ask yourself how many ranked teams they've played. The answer? One. The last ranked team that Houston played was Texas Tech, who they beat by 11 on November 29, just three games into the season. I don't mean to discredit the talent and ability of Houston's players, but it's hard for me to say that a team that played one ranked team the entire season, will go far in the toughest tournament of sports. I don't think Houston will make it past the Sweet 16.
About the Contributor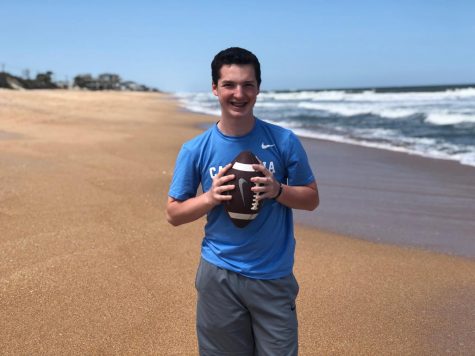 Jack Lotz, Co Sports Editor
Jack is a sophomore at South Lakes. This is his 2nd year as a writer in sports for the Sentinel. Besides writing, Jack plays baseball for South Lakes and...