New spring menu at Starbucks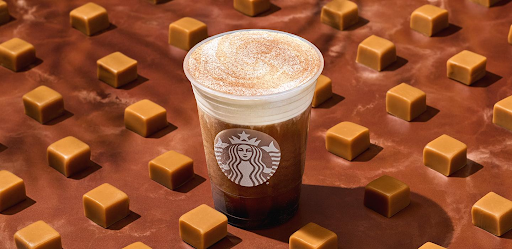 The clocks have been set forward, the weather is getting warmer, noses are sniffling from the pollen. It's finally spring! Starbucks launched their new spring menu and it's sure to get you in the spring spirit. This is a little sooner than they usually launch, but nonetheless, the new drinks and syrups are sure to get you in the spring spirit.
Cinnamon Caramel Cream Nitro Cold Brew
If you love caramel and Nitro Cold Brews, this one's for you. This is a regular Nitro Cold Brew, swirled with cinnamon and caramel, with the delicious cinnamon sweet cream cold foam and cinnamon dusting on top.This drink has been released with the new spring menu, but will stay on the menu all year long.
Irish Cream Cold Brew
The Irish Cream Cold Brew is back! This drink comes out every year with the spring menu:a regular cold brew with a hint of Irish cream syrup, topped with some vanilla sweet cream cold foam and dusted with cocoa powder. This is the perfect drink to get you in the St. Patrick's day spirit!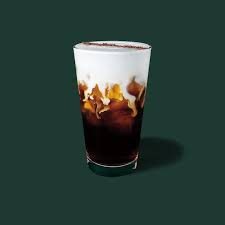 Caramel Cinnamon Syrup
To follow the cinnamon caramel theme, Starbucks has released their caramel cinnamon syrup. Though it could be confused with the cinnamon dolce syrup, this syrup has more of a caramel taste to it. This perfect blend of spicy cinnamon and sweet caramel would go beautifully with any cold brew.
These drinks are a great way to get you feeling ready for the season. Next time you stop by your local Starbucks, consider giving one of these drinks a try. They are only here for a limited