Lil Nas X's Upcoming Long Live Montero Tour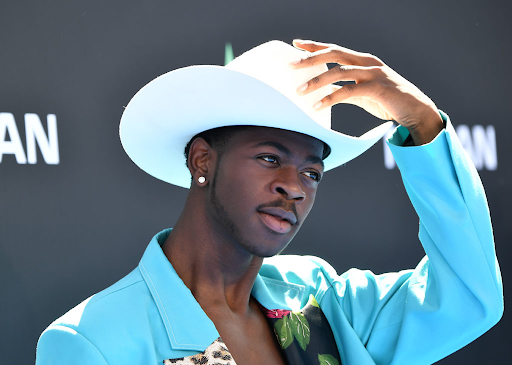 Montero Lamar Hill, also known as Lil Nas X, has announced that he will be heading out and traveling the globe. This tour will be called Long Live Montero according to the Rolling Stone. For those who do not know Lil Nas X, he is a music artist who was born on April 9th, 1999. He was born in Lithia Springs, Georgia. His mother named him in honor of Mitsubi Montero, and he is currently 23 years old.
Nas, an American rapper, inspired Lil Nas X's music name etymology. Before Lil Nas X rose to fame, he had a Twitter account named @NasMaraj. @NasMaraj was a popular Twitter user with a six-digit follower count. This account was a massive fan of Nicki Minaj, but would later be terminated due to violating Twitter guidelines.
LNX became massively popular in 2019, with the release of "Old Town Road" featuring Billy Ray Cyrus. The song had a country aesthetic and the two genres of both country and hip-hop were combined together within the song. "Old Town Road" was the most played hit-single of 2019.
He would release "Industry Baby" featuring Jack Harlow. It'd go on to be a massive success just a few days after its release. "Industry Baby" is included within the album, Montero. Lil Nas X has also performed virtual concerts within an online multiplayer video-game called, Roblox, about 30 million players visited the experience virtually in 2020. He has also made a guest appearance on the Disney+ show, The Proud Family: Louder and Prouder.
Lil Nas X in 2021 released: "Montero (Call Me By Your Name)", which would be one of his most popular songs, but yet one of his most controversial. After "Montero (Call Me By Your Name)" was released, LNX would open up as a gay member of the LGBTQ+ community. According to Distractify, "Montero refers to the Garden of Eden" in which sin is first introduced within the Bible.
In an interview with CBS, when Gayle King asked him, "Did you know as a little boy that you were gay? Did you think that as a youngster while people were telling you that it's not a good thing, were you thinking, 'Yeah, but I am?'' Lil Nas X responded: "Yeah, I definitely knew, [I'd keep on praying that my sexuality would just go away and that it'd all be just a phase]." He'd reveal this through his song, "C7oseure" in 2019.
According to PinkNews, Lil Nas X had considered taking his sexuality to the grave. In hip-hop there is a lack of inclusiveness regarding sexuality. He'd state this: "[This] was something [I thought about taking to the grave with me]. [But I didn't,] I don't want to live my entire life not doing what I want to do". Lil Nas X made a tweet hinting at his sexualty on Twitter.
Lil Nas X has addressed the backlash regarding his homosexuality within the music industry, he'd state: "I'm not angry, because I understand how they would want that kind of reaction. So I'm going to joke back with them" according to the BBC. Jack Harlow would comment on the homophobic backlash that LNX has been recieving. "The inappropriate reaction to [Lil Nas X] lets you know that we have progress that has to be made. [Homophobia is still going on,] but he's taking that hit that artists won't have to take in the future. That's what makes him a hero." Harlow stated, according to the NME.
Lil Nas X has used his social media and music to voice out his opinions and identity. Not only has he given himself a platform, but also for those who feel the same as well. He is one of the first 21st century openly gay muscians within hip-hop culture. Lil Nas X has broken down barriers that members of the LGBTQ+ community face and is "opening doors" for those individuals.
The music artist has also promoted his Long Live Montero tour on his Twitter page and it will begin on September 6th, 2022, in Detroit, Michigan. This tour will be done in support of his debut album coming out soon, it also has a website as well. Lil Nas X has come a long way as a music artist, and has inspired individuals to come out gaining fans throughout his music career.