How to Maintain a Healthy Mental Health Lifestyle – Quarantine Edition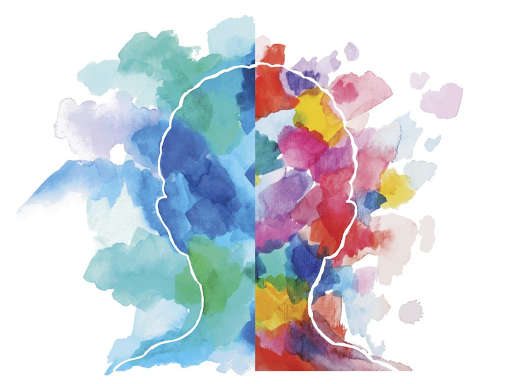 With quarantine becoming the new normal all around the world, so many people have been hit hard by a whirlwind of uncertainty, confusion, and anxiety. It can be pretty overwhelming wondering just how long this is going to last. Although taking care of yourself is probably the last thing on your mind, it is so crucial now, more than ever. It's important to shift your attention towards ways of how to incorporate some normalcy in any form into your daily routine.
Not so sure where to begin? No worries! You've come to the right place. Here are some ways to take care of yourself in various ways mentally during quarantine. Let's be real, we all need this.
Staying connected to friends and family is a priority
You may not be able to see your friends and loved ones in person, but that doesn't mean that you can't see them through a screen, thanks to technology! Even though it is clearly not the same, it will be nice to be able to see, hear, spend time with them, or all of the above! Some great resources are facetime, zoom, and Netflix party. These will help incorporate that sense of normalcy back into your life, at least a little bit. It is crucial, especially during this time, to reach out towards others and make sure they're doing okay and have that feeling of connection.
Take time to do the activities you miss
Remember the activities that brought you so much joy but because of crazy schedules, you had to put the fun aside? Now that the world has slowed down, do some of the things that you never had the time to do. This could be baking, singing, writing, reading, doing a puzzle, playing board games, etc. This can really help alleviate some of that unwanted lingering stress in your life! Maybe this will bring back some fond memories and give you a smile! Take the time to pursue your passions!
Make a "quarantine" journal
No, seriously! Now is an excellent time to keep a notebook and write down what is going on in your life. If you'd rather type, that works just as well! Try to make a "log" every day about what you accomplished, what you miss, why you miss it, what you're looking forward to once this is all over, etc. Believe me, this is a great tool to jot down all of the indescribable emotions that you are feeling. You can look back at this journal months and even years from now to remember what quarantine was like through your eyes. I have been keeping a log in my "Notes" app on my phone and it has been really fun to make and look back on!
Listen to music
I don't mean necessarily have it playing in the background while you're cleaning your room. Truly listen. What do you think the artist is trying to convey through the lyrics? How can you connect to the song? Music is known to decrease levels of pain and stress, improve memory, and help better your communication skills. So why not listen to it? What is the first thing that comes to mind when you hear the song? What are your emotions- are they the same throughout the song or do they change? Pay attention to the minor details of the song besides in general and see how differently you view it and how your mind draws to it. Also, take some time to explore different genres and artists! This is a great time to actually listen to all the suggestions you've had from friends and family. With these new songs get creative and make some fun new playlists to listen to and share!
Exercise
Yes, this clearly falls into the "physical health" category but you'd be surprised how beneficial it is for mental health, too! Working out has been proven to significantly decrease levels of stress and anxiety. Breaking a sweat will also boost your mood, even during a pandemic. Whether this means going on a brisk 30-minute nature walk or doing a vigorous hour-long workout routine, any form of exercise will help clear your mind and brighten your mood.