Best movies/series to watch over winter break
It feels like Thanksgiving break was just a few days ago and now the holidays are here in full swing, which means a lot of binge-watching. Here are a few movies to watch over the holidays!
Dash & Lily (2020)
Notable stars: Austin Abrams, Midori Francis, Dante Brown, Gideon Emory, Keana Marie, James Saito, Troy Iwata
Synopsis: When Dash, a pessimistic and sarcastic recluse finds a mysterious red notebook where an anonymous writer challenges him, dares him to get out of his comfort zone and express his deepest emotions, he becomes intrigued and writes back to the mysterious author. Little does he know that the writer is Lily, a cheerful and happy-go-lucky girl who is the exact opposite of him. As Dash and Lily become closer, they form an emotional bond through their little red notebook and leave clues that help their identity in the process. Will they be able to find each other and start a relationship together, or will they decide that they're just too different from each other?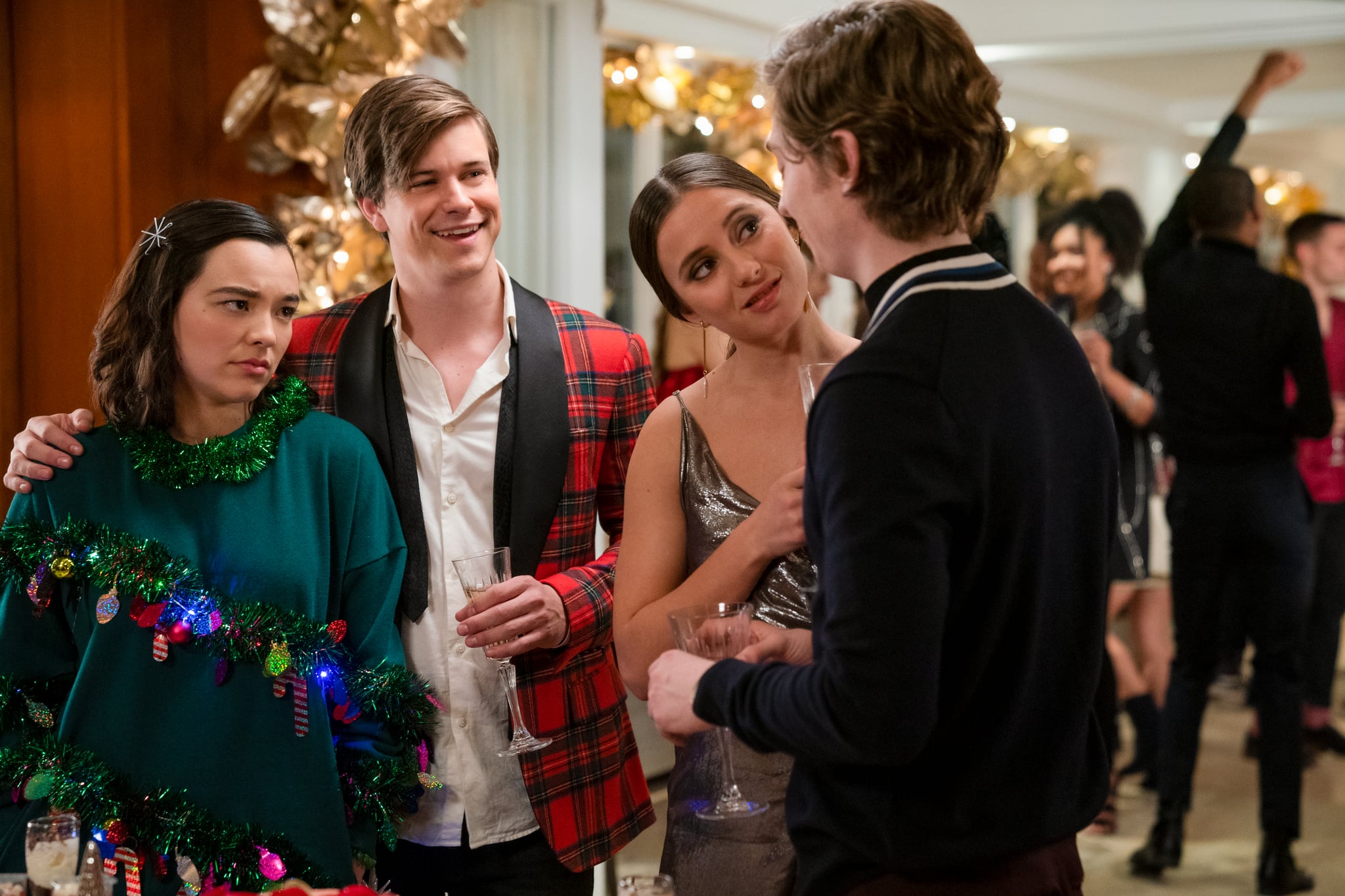 Christmas with the Kranks (2004)
Notable stars: Jamie Lee Curtis, Tim Allen, Dan Aykroyd
Synopsis: When the Kranks daughter and only child leaves for Christmas, Luther wants to celebrate Christmas by saving the money that they'd normally spend on Christmas to go on a trip to Peru. His wife Nora, on the other hand, is hesitant to leave. And the neighbors are upset that the Kranks are considering leaving without putting up their signature Christmas decoration.
When Harry Met Sally (1989)
(This movie is rated R and contains mature/explicit themes, meaning you must have parental consent if you are under 18 years old.)
Notable stars: Meg Ryan, Billy Crystal, Carrie Fisher, Bruno Kirby, Michelle Nicastro
Synopsis: During their first eventful meeting on a road trip, strangers Harry and Sally argue over whether men and women can truly be platonic friends without any physical feelings ruining the friendship. Years later, after the two have experienced their fair share of failed relationships, Harry and Sally's friendship progresses and the two become closer, enjoying the fact that they have a non-romantic friend of the opposite gender. Will they be able to keep their relationship strictly platonic or will they discover that women and men can't be friends without physical attraction?
Elf (2003)
Notable stars: Will Ferrell, Zooey Deschanel, James Caan, Jon Favreau, Peter Dinklage, Ed Asner, Mary Steenburgen
Synopsis: Having lived in the North Pole his whole life, Buddy the Elf has been raised by Santa and his elves. Now grown up, Buddy decides to leave the North Pole and go to New York so he can try and find his family. Will the reality of who Buddy's parents are be different than what he expected?
Home Alone (1990)
Notable stars: Macaulay Culkin, Joe Pesci, Daniel Stern, Catherine O'Hara, John Heard
Synopsis: When the large McCallister family gets ready to go on a Christmas trip to Paris, young Kevin is told to sleep in the attic because of his unacceptable behavior. Upset with his mom and family, Kevin wishes that he didn't have to see his family for the rest of his life. After the McCallister family boarded the plane and are on their way to Paris, Kate realizes that something's missing…Kevin. With the family trying to get back to him, Kevin enjoys his unsupervised vacation at home.
A Charlie Brown Christmas (1965)
Notable stars: Peter Robbins, Christopher Shea, Tracy Stratford, Bill Melendez
Synopsis: With Christmas on its way, everyone in the Peanuts gang is excited for the holiday except for Charlie Brown. Thinking he may be depressed, Charlie talks to his "therapist" Lucy, who suggests that he become more involved in the community by directing the school's Christmas play! When Charlie is trying to direct, all of the kids ignore his thoughts about the pla. As Charlie and Linus go searching for a Christmas tree as a prop for the play, Charlie chooses the smallest and least beautiful one. Will the students in the play like Charlie's tree, or will they reject it like they did his directing ideas?
Daddy's Home (2015)
Notable stars: Will Ferrell, Mark Wahlberg, Linda Cardellini, John Cena, John Lithgow, Alessandra Ambrosio
Synopsis: Brad Whitaker wants to be the perfect stepdad to his wife's children, and does everything in his power to make them comfortable with the new family dynamic. Just as Brad starts to make progress with the kids, his wife's ex-partner and biological father to his stepchildren, Dusty, decides to come back and become a bigger part of his children's life. Will Brad continue making progress with the kids when Dusty comes back, or will Brad have to compete against Dusty for the children's love?
Just Friends (2005)
Notable stars: Ryan Reynolds, Amy Smart, Anna Faris
Synopsis: As a teenager, Chris Brander tried to tell his best friend and crush Jamie that his feelings for her were stronger than their friendship. After the event goes awry, Chris leaves his small hometown, glows up and goes on to become extremely successful at his job. When Chris and his "girlfriend" Samantha's business trip to Paris ends up being a bust and they end up back in his hometown, will Chris find Jamie and have a second shot at love, or will he stay stuck in the friend zone, despite his newfound confidence?
Dr. Seuss' How the Grinch Stole Christmas (2000)
Notable stars: Jim Carrey, Taylor Momsen, Christine Baranski, Molly Shannon
Synopsis: The Grinch is a recluse who's been rejected by the citizens of Whoville throughout his whole life. Unhappy with the people of Whoville, he decides that he's going to try and ruin their Christmas by stealing all the presents, Christmas trees, and other festive items. When the Grinch meets young Cindy Lou Who, will she be able to break through his cold heart and help him enjoy the festivity of Christmas?
Love Actually (2003)
Notable stars: Keira Knightley, Liam Neeson, Hugh Grant, Alan Rickman, Emma Thompson, Colin Firth, Andrew Lincoln, Thomas Brodie-Sangster, Bill Nighy, Martin Freeman
Synopsis: As everyone rushes to prepare for the upcoming holidays, eight different people in London are experiencing their own romantic holiday story. While some of these people experience heartbreak, drastic change and sorrow in their story, others experience the joyful feeling of falling in love and finding their kindred spirit. Though each person has a different story being told, they're all connected through the power of love and joyfulness of the holiday season.