A Look Inside the Band Concert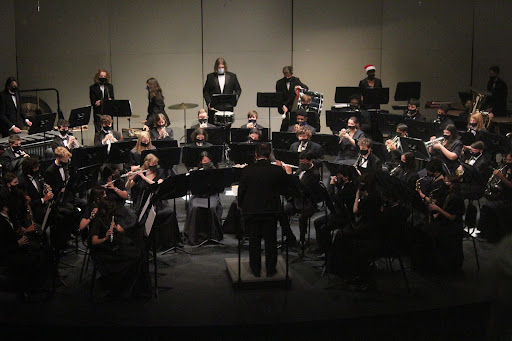 On December 9th, 2021, the SLHS band had their first live concert in 20 months. After an exciting marching band season, both bands, Symphonic and Wind ensemble, enthusiastically took the stage and put on a beautiful show.
As someone who doesn't know too much about band, I was looking forward to the concert and I was unsure of what the evening had in store. I was pleasantly surprised by the sweet sounds of the best band in the land! First up was Symphonic band. My favorite song they played was "Acclamations". It had an interesting rhythm that I enjoyed. My second favorite was entitled, "Royal Brigade March". This opener was energetic and set the tone for the night. In third place was "Nutcracker Spectacular", while I did enjoy it, I preferred the previous two pieces as I had never heard them before. They provided the audience with something unique. All in all, the symphonic band should be very proud of the fabulous job they did!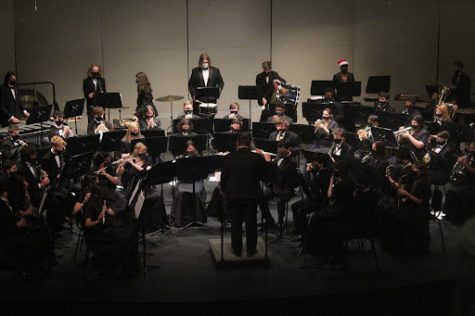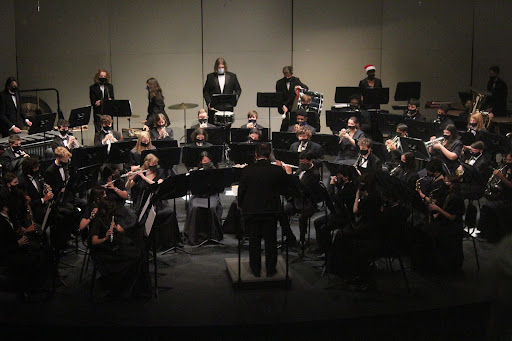 The next half of the show was performed by the Wind ensemble. "Where Lark or Eagle Never Flew" was the opener. This stunning piece was the perfect way to debut their band. Up next was "Sleigh Ride", which was my personal favorite of the three songs they performed. This popular upbeat Christmas classic had me on my feet and fully engaged in the concert. They closed the show with "Christmas Festival", an overture of Christmas songs. This was a great way to end the night as it was exhilarating and definitely got everyone in the Christmas spirit!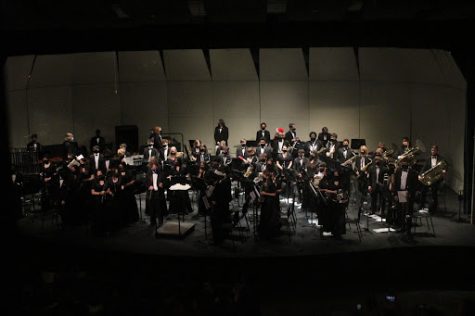 Keep your eyes peeled for more performances by the band!