Top sustainable fashion brands to shop
Fast fashion can be defined as today's new parasite to the health of our planet. However, us consumers just can't seem to get enough of it. In all seriousness, fast fashion are inexpensive clothes produced rapidly by mass-market retailers in response to new trends that come out just as quickly. There's no question that fast fashion is contributing to the fall of the environment. A Forbes article cited that fast fashion was the second most industrial and fresh water polluter, making consume 10% of carbon emissions. Not good.
Thankfully, there are tons of companies that make sustainable clothes that don't harm the environment and don't hurt our bank accounts. But what makes a company sustainable? A company that produces sustainable clothing may use recyclable fabrics, partnerships with carbon offset programs, participation in environmental cleanup, non-polluting practices, safe work-places, use of cruelty-free fabrics, and so many other great factors. Another great way to shop sustainably is thrift shopping. Of course, it's a difficult task resisting the desire to buy some new pieces for that undefeatable price. Lucky for you, I've done my best to compile a list of sustainable and environmentally friendly brands to try the next time you're looking for something new.
Accessories
Matt & Nat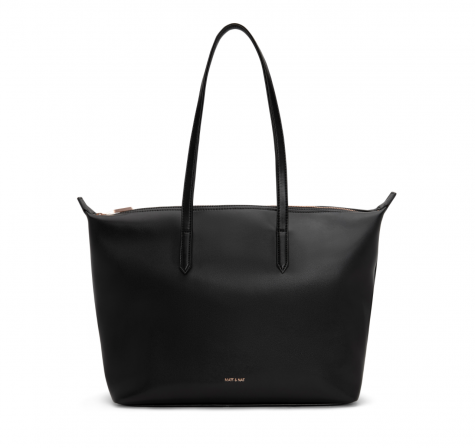 Known for their vegan bags, Matt & Nat also have shoes, outerwear, luggage, and wallets. On top of their vegan brand, the bags are also lined with 100% recycled plastic! Best of all, at the company's headquarters in Canada, a vegan party is thrown every month- adorable.
Dagne Dover
This female-owned company sells amazing and well thought-out, environmentally friendly bags. Great accessory with lots of helpful details especially for those entering the workforce!
Shoes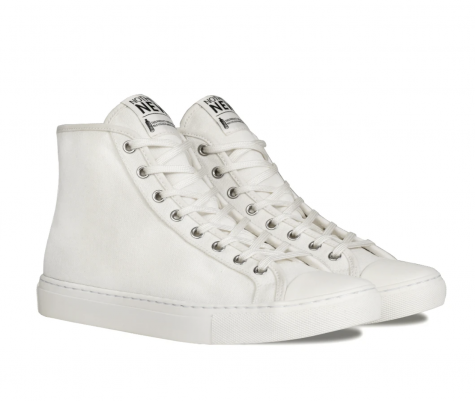 Rothy's
These shoes are knit with 100% recycled products and the company has already used more than 50,000,000 bottles collected from marine environments within 30 miles of marine ecosystems and beaches. They come in a handful of styles and are very comfortable. (Tip: I heard you should size up!)
Nothing New
A take on the classic Converse sneakers, but make it sustainable. For each sneaker made 5 water bottles and 160 gallons of water are saved compared to typical sneaker construction. Plus, Nothing New is a carbon neutral company! Meaning they do not use carbon to ship their products by partnering with reforestation, wind-farm, and biofuel companies.
Everyday Wear: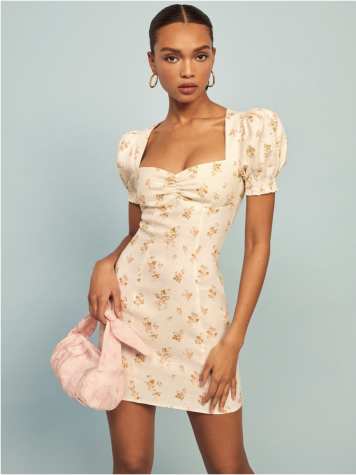 Reformation
Everybody's favorite (and especially mine) we have Reformation! Although a tad bit pricey, their pieces are beautiful and their transparency on sustainability practices is admirable. With tons of trendy pieces this is a company you should definitely take a look at.
ArmedAngles
Do you absolutely love Zara? Just me? Well if you do, this company is for you. The website design is similar to Fast-Fashion giant Zara, as are the styles and prices. This is a great place to go for basics. By the way, their summer collection is killer!
Thinking Mu
Fan of graphic tees and patterns? Check out this "Organic, recycled, and fair trade" company with fair prices and fun pieces!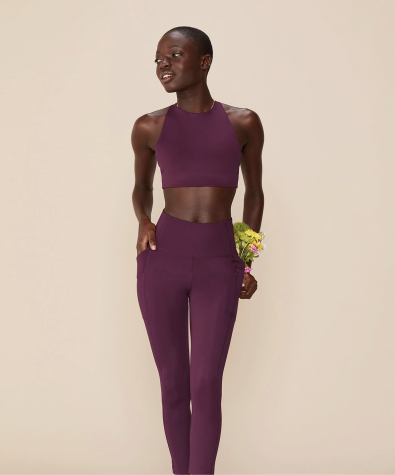 Activewear/ Loungewear:
Tala Founded by influencer Grace Beverly, Tala's products are currently 92% up-recycled but, they are working towards 100%!
Girlfriend Collective
Being a somewhat affordable and very nice quality activewear line made from recycled plastics with gorgeous designs, this company could easily climb to the top of your favorites.
Brands to unfortunately avoid
Zara, Forever 21, Boohoo, Uniqlo, Primark, Victoria's Secret, Romwe, Shein, PrettyLittleThing, Fashion Nova, Nasty Gal, and more…
I'll be the first to admit, we are all guilty of shopping at these stores. They have trendy pieces, for much cheaper than most stores, so I get it, it is in fact hard to forget them. However, it's important to educate ourselves about why we should avoid these detrimental brands, love the clothes we already own, and shop from sustainable and ethical companies. Or thrift!