How to Layer for Winter Without Looking Like a Snowman
Year after year, many people struggle to layer properly, sacrificing warmth for fashion or vice versa. It doesn't have to be this way! It's possible to stay warm and look cute when the outdoors feel like Antarctica. While it's true that Virginia doesn't usually experience frigid weather until January, the temperatures are beginning to drop. In addition, many families travel outside of the state for winter break, and some may be heading to wintry climates. Here's some advice on how to stay warm in a winter wonderland.
Start out with a layer close to the skin
To preserve as much body heat as possible, wear pieces that are sleek and tight fitting. Items such as tights, leggings, long underwear, long sleeve shirts, and turtlenecks maintain heat and can go under outerwear. Items like camisoles, tank tops, or undershirts are designed to be worn under tops and often have details meant to peek out under sweaters.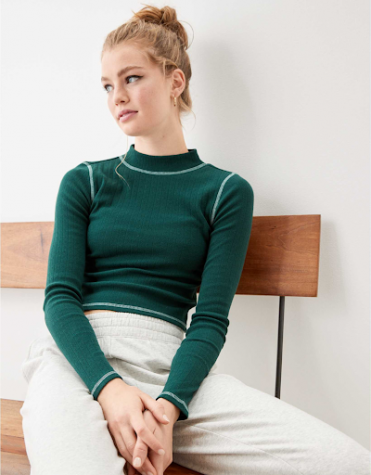 Make sure to layer outerwear
Since the chill demands multiple layers, start out with clothes that don't create bulk. After those heat preserving layers, begin putting together the main outfit. Wearing pants with fuzz or other warm fabrics on the inside can help you stay warm. Layer a t-shirt over a long sleeve or shrug on a cardigan over a mock neck. Over these pieces, place a thinner jacket such as a hoodie or windbreaker. Add a longer or puffier coat over all of this.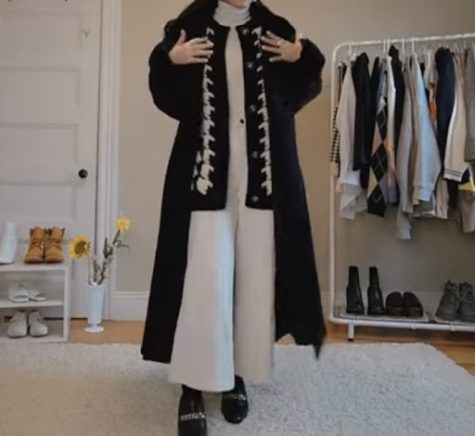 Wear fuzzy socks or multiple sock layers
Be prepared for all sorts of winter weather by wearing socks that protect your feet. Fuzzy socks and longer socks can be worn under boots, and crew socks look cute peeking out from shoes that end at the ankle. If there are no thick socks to be found in the closet, layer two thin socks on top of each other.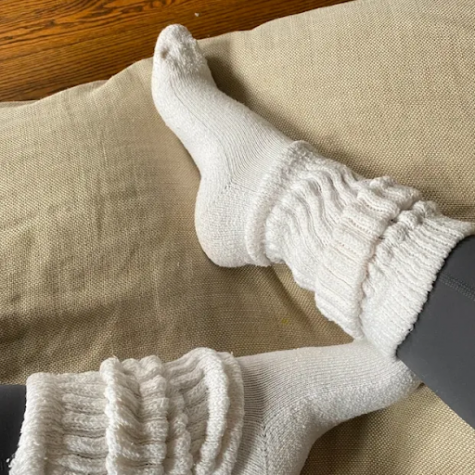 Cover up your ankles, fingers, and neck
When the temperature drops, body heat goes towards the vital organs, meaning that extremities like fingers and toes will get cold first. To prevent this, make sure to keep ankles covered with socks, wrap a scarf around your neck, and wear gloves. Put these items on before leaving the house! Gloves, socks, and scarves are designed to preserve heat, they don't generate it. It's best to put these pieces on while you are still warm from being inside rather than when you are already chilly. To keep an outfit coordinated, match the colors of the scarves, gloves, and socks. Scarves can also be fun accent pieces, so you can match your socks and gloves to your sweater instead.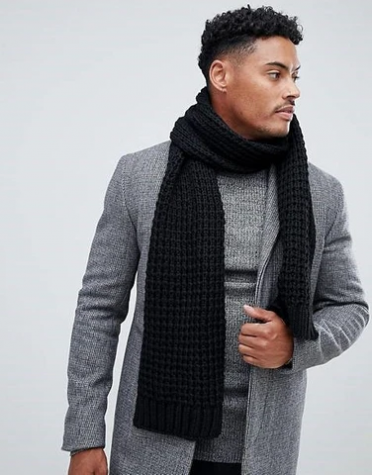 Protect your head
While the statement that people lose most of their body heat through their head is false, it's still important to protect your head from the cold. Most winter hats take the form of a beanie and come in all different styles and patterns. If you have a deep rooted fear of hat hair or don't enjoy the static created by caps, wear some earmuffs. Under utilized, earmuffs are cute and versatile, and don't create many of the problems that hats seem to cause. If neither of these options are enjoyable, make sure to buy a coat with a hood for a convenient source of warmth.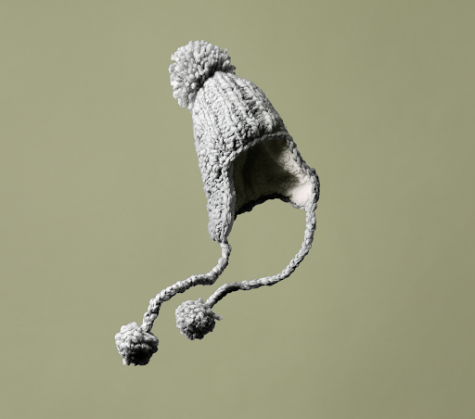 Buy touchscreen gloves
As society becomes more and more digital, people want to be able to access their technology without freezing off their digits. To avoid exposing your fingers to the frigid temperatures, buy touchscreen gloves. These gloves allow the user to access their phone without difficulty and look just like regular gloves so you can stay warm and chic at the same time.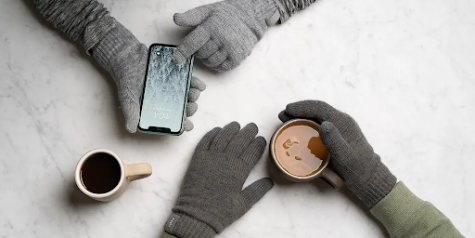 Staying warm is just as much about safety as it is about fashion, but there's no harm in wanting to look nice in the chill. There's no need to dread the cold with these simple tips in mind.