Five Trendy Fashion Ideas for the Spring Season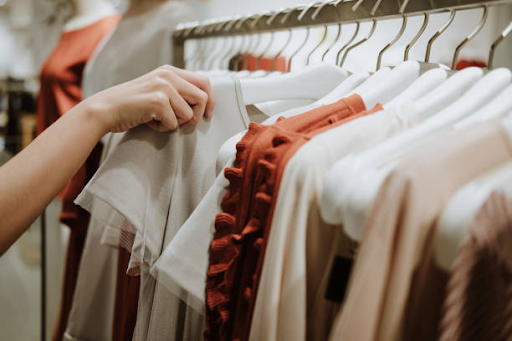 The start of a new season means new fashion trends for everyone to look forward to. Spring 2022 will bring many new fashion trends and new styles for everyone to pull off. There is no better way to make a statement than with an outfit that screams spring! Here are 10 trendy fashion items and must-haves for the new season.
Bold Colors
A pop of bold color will guarantee a fashionable look. Certain shades of a color paired with another can create an abstract look. Lavender and teal are one of the best color pairings, as well as lime green and electric blue. Wearing these striking choices of color will help one's level of confidence intensify, as well as their love for fashion.
Crochet Items
Many people have discovered their hidden talent of crocheting during the beginning of the pandemic. Ever since then, crocheted items are the new craze. Like many other clothes or accessories, crochet items come in many different colors, sizes, shapes and styles. A crocheted crop top or sweater matched with a miniskirt is one of the best crochet combinations out there. Another great idea for the new season is a puffy long-sleeved crochet top paired with denim pants. However, there are many other ways to style crocheted items, it's just a matter of finding the right combination.
Wide-Leg and Loose Denim
Loose denim pants are very popular this season, and baggy clothes are the new style. These loose-fitting jeans will make any kind of outfit stand out. Comfort is the first thing people look at in clothing, and that is exactly what these loose denim pants possess. The perfect way to style these pants is to pair them with a sweater, or an oversized tee. Another way to style loose denim is with a button-up shirt paired with sneakers. These wide-leg and loose denim jeans can be worn with almost any top, making it easier to build an outfit. Popular in the 90s', updated throughout the mid 2000s', and yet to be trendier than ever in the 2020's.
Layered Jewelry
A great accessory combination to consider is layered jewelry. As the seasons change, the popularity of layered clothing and jewelry differs, and for spring 2022, layered necklaces are back in season. A total of three necklaces, preferably all different lengths, and a variety of colors and level of boldness, is the perfect way to style them. When styling multiple necklaces, it is easy to create a new look that well suits an individual. The more variety there is, the higher chance of creating a new trend.
Tote Bags
A fun, essential accessory is the tote bag. From its ability to securely carry any item, down to the material of the bag, it makes a great addition to any outfit. Ever since the 1980s', this accessory has skyrocketed in popularity. There are a variety of colors, shapes, sizes, and materials to pick from when choosing the perfect tote bag. They are made to hold multiple items at once, and are able to last long distances. Not only is the durability of the bag phenomenal, but the quality of the bag is off the charts. The material of the tote bag is able to match one's personal likings, which is why they make a great addition to an outfit.
With the new weather changes and new season coming, these new trends will be around for a while. All of the fashion ideas mentioned above are considered spring fashion, so they won't be going anywhere for a couple of months. There will be so many different ways to style an outfit this season, so be sure to make this spring a fashionable one!