Tips on managing sensitive skin
Adriana Agic, Features/Entertainment Co-Editor
November 18, 2020
With fall coming to an end soon, winter is coming! Although the fun of Christmas, New Year's and Winter break are on their way, so is colder weather, lower temperatures, dryer air, dehydrated and sensitive skin. Here are some tips on how to manage sensitive skin, whether it's caused by the weather or every day life!
Patch test products
Before using a new product, it is imperative that people with sensitive skin patch test the product they wish to use. Patch testing is an easy way to see if your skin is irritated by the product you wish to use, and products are usually applied after the area is thoroughly cleansed and dried (usually hands, but you can patch test on a small area of your face, a hand, neck, or arm). If your skin starts to burn, turn red, or have tiny bumps, you'll know your skin is aggravated by the product and you should not use it anywhere else.
Avoid products with fragrance
An important tip to follow if you have sensitive skin is to avoid using products with fragrance. While you may think fragrance can't irritate your skin, the multiple chemicals that help the product smell good can definitely irritate your skin. Yes, the product may have a nice scent, but it can hurt you. Avoiding scented face washes, toners, moisturizers and even body lotion or body wash can greatly reduce the risk of skin irritation and sensitivity.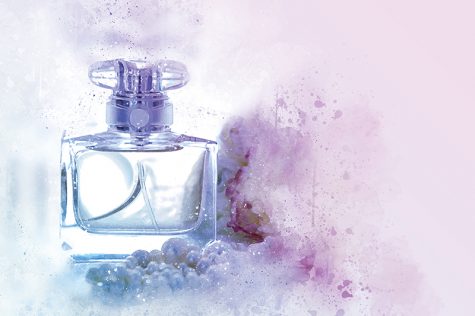 Slowly incorporate new products into your skincare routine
When you want to incorporate new skincare products into your daily skincare routine, it's best to take it slow and try one product rather than multiple products. Different skin types react differently to new products, and it may take a while for your skin to decide whether a new product works or not. For example, if you buy a new moisturizer that's meant to help sensitive skin and don't notice any results or sensitivities after using it for the first time, try using it for another week or two! Changes won't happen overnight, and once you decide if the product is beneficial for your skin, take a few weeks to let your skin get used to the product before incorporating another product into your routine.
Wear sunscreen every day
Although this tip applies to everyone, sensitive skin or not, sunscreen has numerous benefits for sensitive skin. Even though many people are staying home because of the pandemic and the new virtual work/learning environment, it's still beneficial to apply sunscreen to your skin everyday. By wearing sunscreen, even if you're inside, you protect your skin from UV rays through windows or sunroofs and you're also protecting your skin from light being emitted on your devices! Not to mention, wearing sunscreen can also reduce your chances of dry skin and dark spots.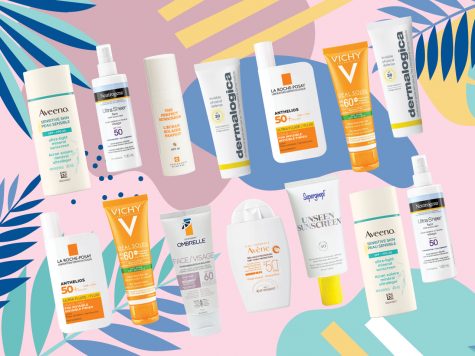 Don't over exfoliate
With sensitive skin, exfoliators have a chance to potentially hurt your skin, which is why it's best to exfoliate your skin once a week or once every other week. Because of the rough texture exfoliators tend to have, over exfoliating (more than once a week) can potentially cause redness, irritation, and skin sensitivity. Especially if you're using an exfoliator with granules that are larger than normal, it's important to exfoliate once a week or so since larger granules could cause micro-tears on your skin, which could hurt your skin and make it more sensitive than normal.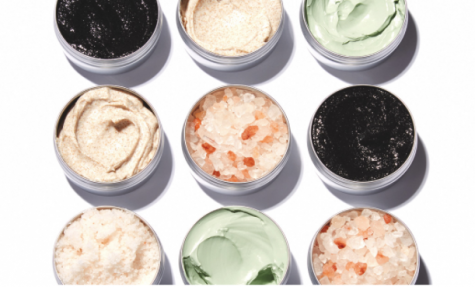 Apply aloe vera gel when your skin is irritated
When your skin is irritated, you might apply a lotion or moisturizer to try and soothe the irritated area, whereas a better alternative would be aloe vera gel because of its many healing properties. Aloe vera gel is one of the most helpful products when it comes to soothing irritation and reducing redness, and it can also help keep your skin moisturized. Also, while this is completely optional, storing aloe vera gel in your refrigerator or a mini skincare fridge keeps the gel cool, which can calm the heated sensation when skin is irritated.
Opt to use micellar water makeup remover
Another important tip for people with sensitive skin is to swap makeup remover and cleanser for wipes for micellar water makeup remover. Makeup remover wipes aren't necessarily bad for your skin, but they can sometimes be a bit irritating while cleansers should only be used during the morning and before bedtime to rid your skin of any dirt, oil, and grime. However, micellar water does both! Micellar water removes the dirt, grime and makeup from your skin while keeping your skin moisturized and cleansed without the trouble of washing your face twice a day.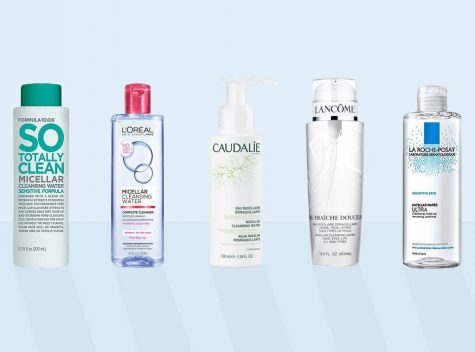 Talk to a dermatologist about your skin concerns
If you've struggled with sensitive skin for a long time and don't know how to take care of your skin or find the best products for your skin, make an appointment and talk to a dermatologist! A dermatologist can look at your skin up close, talk to you about your family's history with skincare problems, and determine what's best for your skin based off of all this information. Talking to a dermatologist can only help your skin in the long term, and you can get definitive answers and solutions to all the skin concerns you may have.