The March for Our Lives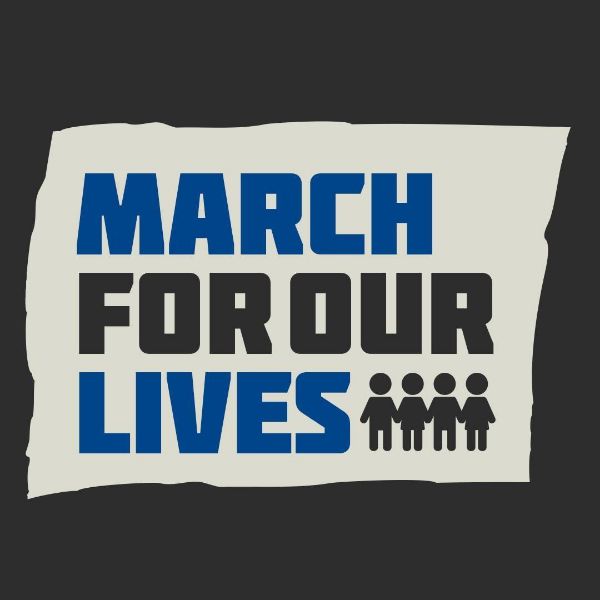 Hang on for a minute...we're trying to find some more stories you might like.
The numerous recent gun-related tragedies across the U.S. have sparked an intense gun control debate within these past few months. Instead of remaining silent, the survivors of the shooting at Marjory Stoneman Douglas High School decided that it was time for change and set out to end gun violence once and for all. They made their voices heard in the media, demanding action on the government's behalf and urging people to join them in their crusade with powerful testimonies and phrases such as "Never Again" and "Enough is Enough." They led nationwide student walkouts and went on to organize and host one of the largest protests in American history: The March for Our Lives.
The March for Our Lives took place in Washington, D.C. along Pennsylvania Avenue NW from noon to 3 p.m. on March 24, 2018. Over 200,000 students, teachers, parents, and other activists lined the streets of the nation's capital with their handmade signs and posters raised high, pushing for tighter gun control laws that encompass universal background checks and a ban on high-capacity magazines and military-grade assault weapons.
People all over the globe showed their support for the cause. More than 800 "sibling" marches took place across the country and around the globe during that time – including in Japan, the U.K., France, Chile, Israel, Australia, New Zealand, Germany, and Belgium.
Numerous celebrities attended the event, including George Clooney, Jimmy Fallon, Olivia Wilde, Yara Shahidi, Jacob Sartorius, and Skai Jackson. Yolanda Renee King, Martin Luther King, Jr.'s granddaughter, was there as well and gave a speech similar to her grandfather's "I Have a Dream." Ariana Grande, Miley Cyrus, Jennifer Hudson, Andra Day, and Demi Lovato also gave musical performances. George and Amal Clooney, Oprah Winfrey, and Steven Spielberg made sizeable contributions to the march.
The march prompted President Trump to sign the National Instant Criminal Background Check System Bill (a.k.a. Fix NICS), which "aims to increase state compliance with and improve the accuracy of existing background check systems for firearm purchases," according to CBS News.
The next National School Walkout Day is scheduled on April 20th, the 19th anniversary of the Columbine High School massacre.

About the Writer
Miranda Sandoval, Staff Writer
Miranda Sandoval is a senior and online editor for the South Lakes Sentinel. She enjoys writing stories and poetry, good food, and going on adventures.