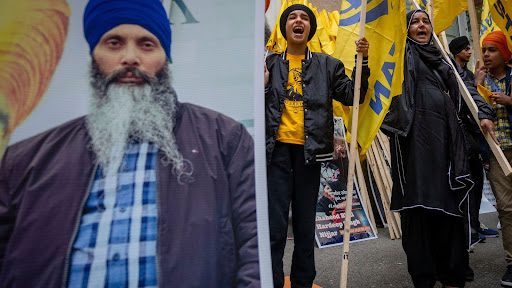 Canadian Prime Minister Justin Trudeau has accused the Indian government for the June assassination of Hardeep Singh Nijjar, a Canadian Sikh nationalist. Trudeau's accusation was prompted by evidence gathered by the Five Eyes intelligence group (formed by the U.S., the U.K., Canada, Australia, and New Zealand). If true, the Indian government's actions would have violated international sovereignty.
"Over the past number of weeks, Canadian security agencies have been actively pursuing credible allegations of a potential link between agents of the government of India and the killing of a Canadian citizen Hardeep Singh Najjir," Trudeau said to parliament. He assures that his government would hold all "perpetrators of this murder" accountable.
The Indian government denied these accusations, calling them "absurd and motivated."
Canada expelled their Indian ambassador, and India countered by doing the same not long afterwards.
Story continues below advertisement
The source of this conflict, religious tensions, in India can be traced back centuries, long before India's independence in 1947. The tension only worsened after independence, and violence between extremist religious groups has occasionally recurred throughout the past few decades.
Sikhs are a religious minority in India, and as a result, for years extremists have demanded the creation of a separate state: Khalistan. Nijjar, who immigrated to Canada and became a citizen in 2007, was one of these extremists.
Canada is home to the largest Sikh population outside of India. Sikhs only make up 2.1% of the population, but they are the majority of the Indian population living there. Nijjar's assassination worsened strains between Hindus and Sikhs in the Canadian community. In Mississauga, Ontario in October last year, police broke up a protest that turned violent during Diwali of Sikhs carrying Khalistan flags. Additionally, during a parade in Brampton, Ontario earlier this year, a Sikh float mocked Indira Gandhi's assassination by her two Sikh bodyguards in the aftermath of the New Deli massacre in 1984, which the Indian government disapproved of.
Nijjar had been a wanted man in India since 2016 because of his affiliation to Sikh extremism and his commitment to creating the state of Khalistan. He had run a Sikh temple in British Columbia, Canada, and was murdered on his way home. No arrests were made against his killers, but his family had been convinced it was murder.
Now that recent intelligence has sparked the global outcry, tensions between Canada and India continue to worsen.