Top 10 Greatest Metal/Rock Songs
Let loose and headbang like a true Rockstar! This is an opinion piece, so feel free to reign over the storm of electrifying riffs with all your might. Rock on!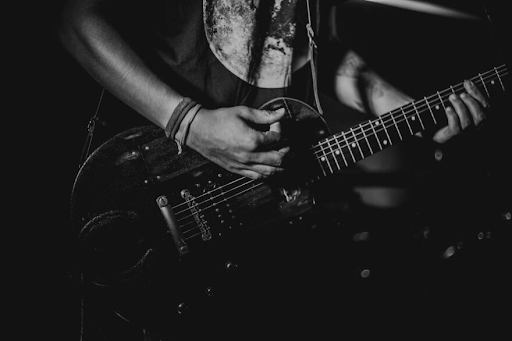 10 — Guns N' Roses – 'You Could Be Mine'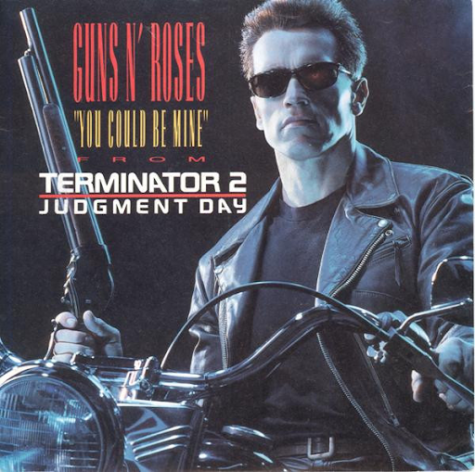 Rockstar Axl Rose and Composer Izzy Stradlin wrote 'You Could Be Mine' for the action film, Terminator II: Judgement Day. It is the main theme song of the film and shows Axl's volitional long-term resentment in his romantic relationships. Terminator pays tribute due to him carrying a box of roses with a gun inside of it referencing the band. Following the first film, it was revealed that T-800 was morally better than what people feared him to be. James Cameron's film was a great success and it will always be recognized as an iconic, irreplaceable, and stunning classic. 'You Could Be Mine' is one of Guns N' Roses' greatest hits of all time.
9 — Megadeth – 'Peace Sells…But Who's Buying?'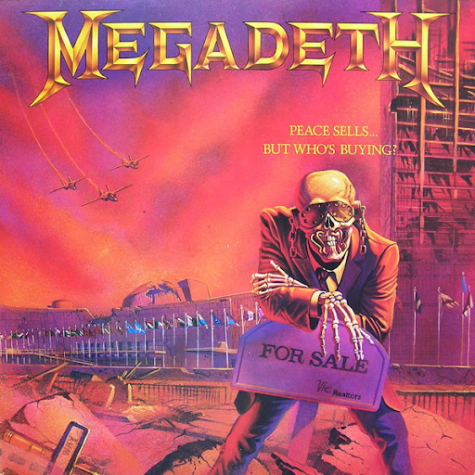 'Peace Sells…But Who's Buying?' was produced by Dave Mustaine and Randy Burns, furthermore, it was released on September 19th, 1989. The MTV Music-Video for 'Peace Sells' has always been considered controversial, and the thrash metal band themselves acknowledged this. Within this track, Mustaine tackled untrue stereotypes regarding his band and metal fans in particular being lazy, anarchistic, and satanic. 'Peace Sells' shows off Megadeth's Mascot, Vic Rattlehead, and he is a skeleton who symbolizes censorship. Rattlehead's motif is, "See no evil, hear no evil, speak no evil." Rattlehead made his debut in Killing Is My Business…And Business Is Good! Vic Rattlehead may be evil, but he's on a mission to kill every corrupt politician there ever was. 'Peace Sells…But Who's Buying?' is considered one of Megadeth's greatest hits and it is adored, cherished, and loved by fans.
8 — Dio – 'Holy Diver'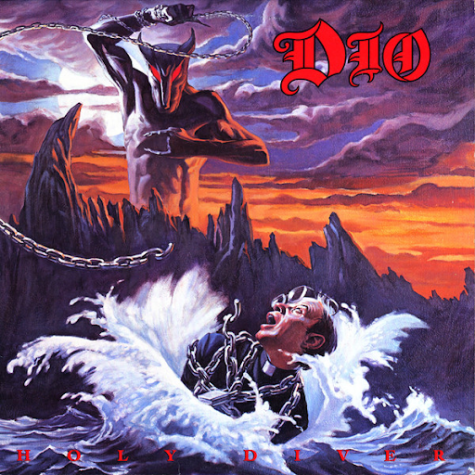 'Holy Diver' was written by Ronnie James Dio and it is considered one of the band's greatest hits. Dio is a heavy metal band that emerged in 1982, and as of now, it has dissolved. The metal band had 10 studio and compilation albums, and 7 live albums, and their first album was Holy Diver. In the United States, 'Holy Diver' was ranked No.61 on the Billboard Chart, and it attained certified platinum Status. Following the track's success, Hirohiko Araki utilized the song as inspiration for his antagonist, Dio Brando. 'Holy Diver' and The World (Tarot Card) have been integrated into DIO's design and character. In fact, there have been cosplays created of the character, and the song is most often associated with the character. Dio's 'Holy Diver' is a hidden treasured gem, and it is recommended for most audiences to listen to.
7 — Slayer – 'The South of Heaven'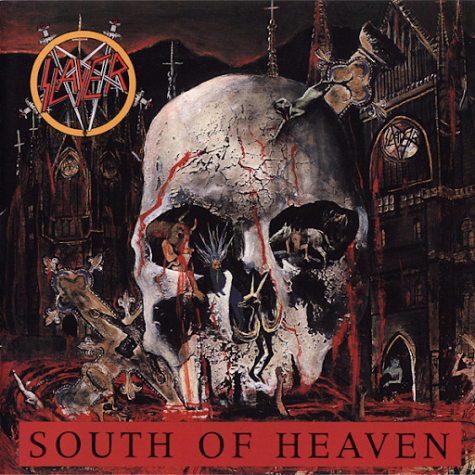 'South of Heaven' speaks of humanity's twisted dark demoralization in America and of a country fallen into darker temptations. The South of Heaven was produced by Slayer and Rick Rubin, and it was released on July 5th, 1988. A common misconception people believe regarding this song is that it is about hell, but rather, speaks of dismay. Slayer's South of Heaven album reached the Billboard 200, and it was ranked No.57. Artist Larry Carrol illustrated the album, and its cover perfectly portrays humanity's darkest demoralization perfectly in one piece.
6 — AC/DC – 'Highway to Hell'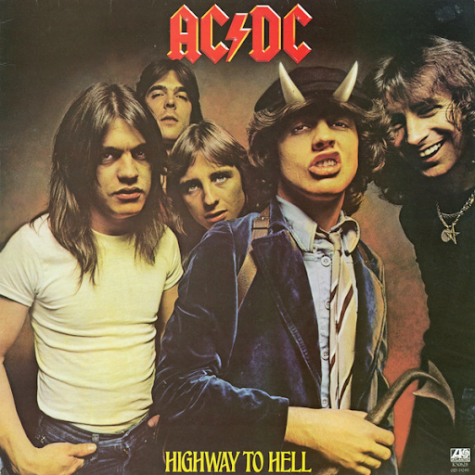 AC/DC's Highway To Hell can definitely be considered AC/DC's signature hit! As many know, AC/DC is an Australian hard rock band that was formed in Sydney and was founded by the Young brothers. Butt-Head from MTV's Beavis and Butt-Head always wears an AC/DC shirt in tribute to the band. Despite the angry controversy from conservative parents, the track has remained popular. In fact, the hard rock song is most associated with the group. 'Highway To Hell' was infamously sung by Bon Scott, who'd be considered the band's greatest lead singer of all time.
5 — Iron Maiden – 'The Trooper'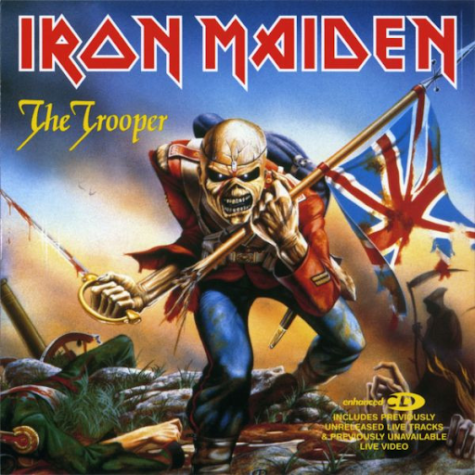 Iron Maiden's 'The Trooper' was based on the poem, "The Charge Of The Light Brigade" which was written by Alfred Lord Tennyson. In the song's perspective, we are introduced to a British soldier whose life is gunned down by a Russian enemy. Despite the soldier accepting his untimely death, he will always be remembered by the monumental Tomb of the Unknown Soldier. The song takes place in the Battle of Balaclava which would later lead to the 1853 Crimean War. The Crimean War ended in 1856 due to the Treaty of Paris which resulted in an allied victory. Russia lost territory to Southern Bessarabia and the Danube Delta. 'The Trooper' was written by Martin Birch, and it was released on May 16th, 1983.
4 — Black Sabbath – 'Paranoid'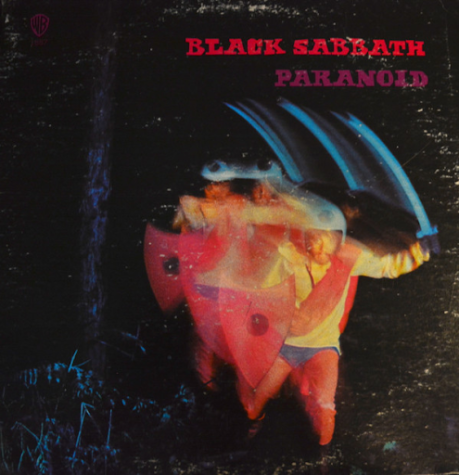 'Paranoid' was released on August 7th, 1970, by the heavy metal band, Black Sabbath, and it was produced by Rodger Bain. 'Paranoid,' 'Iron Man,' and 'War Pigs' are considered the heavy metal band's best songs. The track covers mental illness, especially depression, in fact, it was based on the band's bassist, Geezer Butler. According to Black Sabbath, it took Butler about 20 minutes to write the song, and its initial title was 'War Pigs.' In fact, Vertigo Records wanted Black Sabbath to name their album, Paranoid instead. Paranoid was a massive hit once it was released, and it is considered an unforgettable and remarkable classic.
3 — Metallica – 'Enter Sandman'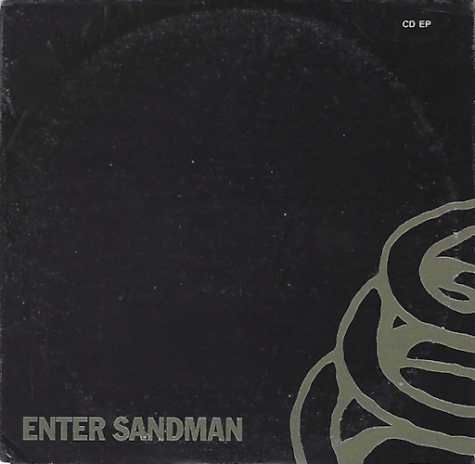 'Enter Sandman' is an absolute Metallica classic, and it was played at Virginia Tech's Football Game against West Virginia. In regards to the song, it was produced by Lars Ulrich, James Hetfield, and Bob Rock. When 'Enter Sandman' was first released on July 29th, 1991, it was a certified platinum hit. The song sings of the Sandman, who tortures and kills innocent infants and children in their sleep. It regards the theme of childhood nightmares and fears of what lurks in the night. James Hetfield based the song on crib death, and the song initially had darker lyrics before it was revised. Rock made Hetfield revise some of the lyrics, however, they still managed to make a hit song. 'Enter Sandman' is one of Metallica's most popular and played songs, remaining popular to this day.
2 — Metallica – 'Master of The Puppets'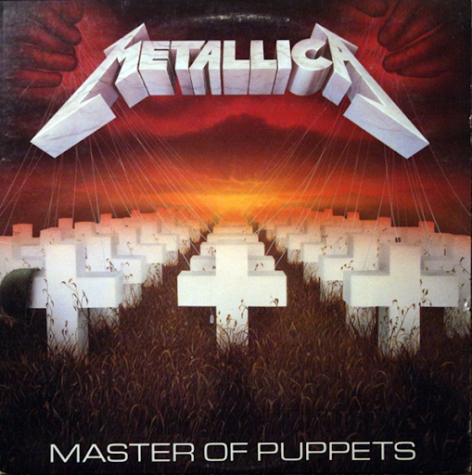 'Master of Puppets' is another one of Metallica's most popular songs and it is an absolute certified platinum hit. It is the most performed song of Metallica's at concerts, and Hetfield is best known for his vocalization. 'Master of Puppets' was released on July 29th, 1991, and it sold half a million copies. During this time, Metallica was finally signed into Elektra Records which distributed the record. In 2003, it was RIAA-certified platinum six times and it was the first heavy metal recording to be preserved in the Library of Congress.
1 — Megadeth – 'Holy Wars…The Punishment Due'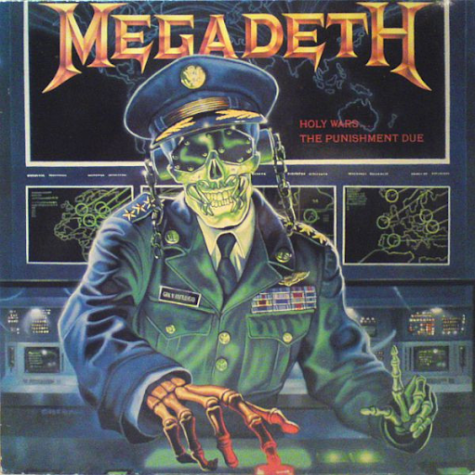 Megadeth's 'Holy Wars…The Punishment Due' was released on September 23rd, 1990, and Track 1 was featured on the album, Rust in Peace. Dave Mustaine has stated that the song does not take a specific place in time. 'Holy Wars' regards the conflict between the Northern Irish Catholics and Protestants. 'Holy Wars' is played at 168 BPM (Beats Per Minute) and its time signature is a 4/4 (Measures/Bars Per Minute). It is Megadeth's most challenging song to play due to its electrifying astonishing riffs. 'Holy Wars…The Punishment Due' is one of the best thrash metal songs to ever grace this earth.