QRU? Junior combo guard Brandon Kamga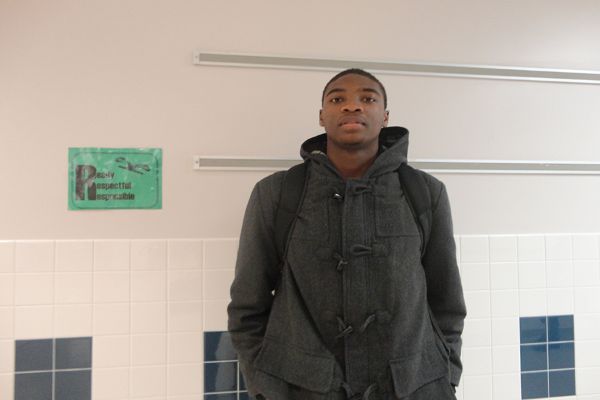 Advertisement
Junior Brandon Kamga, a standout varsity basketball player, discusses his past, current, and future career as an athlete.
What can you tell me about your basketball career thus far?
The first time I touched a basketball was in fourth grade, but I did not play organized until sixth grade. I started playing because I had never seen it, so I thought it'd be fun to try. I play combo guard (point guard and shooting guard). I've played for Loudoun Bulls and Basics First.
What do you enjoy about the sport?
I enjoy the defense part about the sport because it challenges you.
Do you have any traditions before games or good luck charms?
No real traditions, but I always say a prayer before I play.
 How do you feel about South Lakes basketballs' past seasons? Is there anything that you are particularly proud of or would like to improve on?
I feel better about this year than I have about any other. I think we need to become closer as a team, and everything will work out.
 What are your goals for the team this season? What are you goals for yourself this season?
My goal for the team is to win a playoff game because we have failed to do so in the past two years, and my individual goal is to do whatever my team needs me to do to be successful.
What do you ultimately hope to accomplish with basketball? Would you like to play in college or professionally?
My goal with basketball is to put me in a position to be successful in life after I graduate high school.
Over the summer, you received recognition for your basketball abilities from colleges such as Howard, Holy Cross, James Madison, and Radford. What was your reaction when they began to notice you?
I was content for a split second because I knew my hard work was being recognized, but I also knew much more had to be done.
How does the knowledge that scouts are going to be watching you this season affect how you are preparing for it?
I don't really let it get to me because I want to focus on the game.