What will sports look like when they return?
For the past seven weeks, the world has been held hostage in their own homes without sports. This is the first time that there are truly no live sports to watch, making the quarantine worse for a large portion of the country. With wild rumors swirling from any and every source available, it might be difficult for fans to keep them in order and which ones are real and which ones are not realistic. From analysts on major sports networks to random Twitter users, there has been no shortage of opinions as to when sports will return, but without any major sport that is in season(MLB, NBA, NHL) making a definitive decision, there is no reason to believe these rumors will stop.
The NBA was possibly the most affected by the coronavirus, in the playoff push in one of the best seasons in recent memory. The league was truly anyone's to win, and with the playoffs originally scheduled to be played currently, this lockout of sorts will not be forgotten about in the coming seasons. There have been some rumblings about the league being in contact with President Trump to discuss when resuming would be the best idea, but with those reports being three weeks old, it seems hard to imagine those conversations amounting to much. There have also been ideas of resuming the season with all the teams in one central location, playing without fans. Those locations include Las Vegas and, get this, Disney World in Orlando, Florida. Las Vegas is a place that professional sports have been exploring more in recent years with the NBA Summer League being played there and the Oakland Raiders moving there to become the Las Vegas Raiders. This would be a very strange place for the NBA to resume, but one that makes sense, Vegas has an abundance of arenas and is a bigger city that can potentially acquire a large number of testing kits. Disney World is a strange idea, but when thinking about it, there is a way that it could work. Disney has been evacuated for the past month, both the park and the hotels and properties. There is enough housing for all the players, media, and essential team employees to be housed on the properties. They have a basketball court, but it does seem like getting enough testing kits could be an issue. No matter what, the teams would have to start practicing and getting back into basketball shape, which has yet to happen so far, so before the NBA announced a plan to resume the season, the teams must be cleared to even start playing.
As for the MLB, with its season not yet underway, the desire to begin play is much more imminent. Players, fans, and executives alike have been awaiting the MLB's plan for a start to the season, but just like the NBA, nothing has been announced and it will remain a waiting game on that front. Potential plans have been thrown out left and right from fans, people with "insider information", and media members. One plan that gained relative attention was one that included all the teams playing at Spring Training sites in Arizona without fans. Players would be staying in hotels without their families, and playing a shortened season. This was quickly dismissed by players over social media when the fact that they would be without their families for months on end, and not playing in Major League parks with the necessities needed. Similar to the NBA, it seems difficult to get enough testing kits to hospitals across the nation, let alone roughly over 1,000 players, coaches, media members, etc for a baseball season. Another idea discussed has been to start the season up around mid-late June and play the full 162 game schedule, stretching the playoffs into late November and possibly December. This seems unlikely because of not only how cold it is for baseball and snow keeping teams from playing potential playoff games, but the competition with other sports seems like a losing battle for the MLB. The NFL has been on record as saying that they expect the season to start on time, with or without fans yet to be determined, the NBA will most likely have their next season(2020-21) start late this year no matter what. This means that the MLB would, hypothetically, be competing with the other two major sports in the USA. The MLB would not go for this but potentially think about a shortened season that has them finish at around the same time as planned. A revised schedule would be needed, but an idea for both leagues to be pushed together and three divisions, East, Central, and West, be created, allowing the ten teams in them to play each other more than the other teams.
While this may all seem convoluted, that is fine, because restructuring a whole season or part of a season is complicated and an unprecedented task for the leaders of these leagues. The decisions concerning these leagues shouldn't be too far away now, with states beginning to slowly open businesses up. What comes next? Who knows. In this climate, anything can truly happen. This is for certain, though: people want sports back as soon as possible.
About the Contributor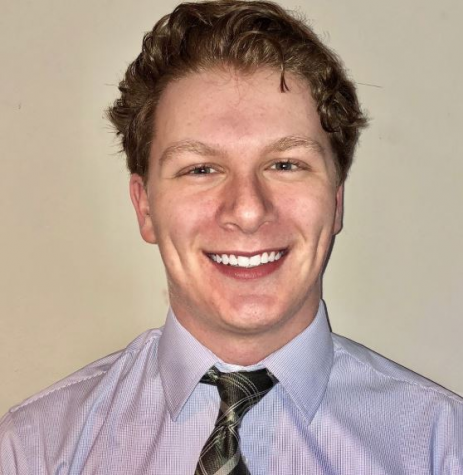 Marc Goldstein, Editor in Chief
Marc is a senior at South Lakes and is the Editor in Chief of The Sentinel. This is his 4th year on staff, and third as an editor. Outside of writing for...