QRU? Junior exchange student Valentin Ulrich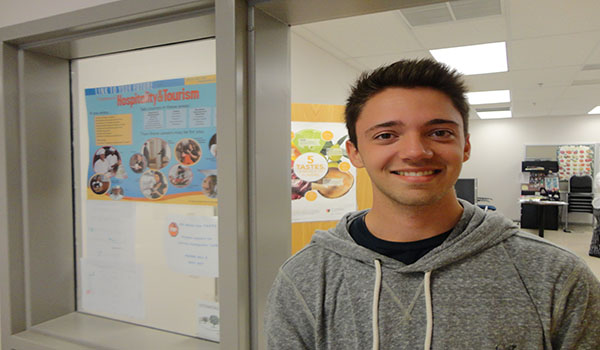 Hang on for a minute...we're trying to find some more stories you might like.
German exchange student Valentin Ulrich moved to the United States July 25 and plans to stay until sometime in June.
Where are you from?
I am from Munich, Germany. I was born there and I pretty much gave up what I had there to come here.
Why did you move to the United States?
I like the United States and I want to become fluent in English. I like the American culture, I think it's very different from the German. I also like to travel and I want to visit the world.
What do you like about South Lakes so far?
I like it a lot here. Everyone is so friendly and I like all of my classes. The school is so big and I had troubles finding my classes. One thing that is very different from Germany is that here you are allowed to choose your own classes. I think it's cool.
Any interesting facts?
I am a vegetarian and I did gymnastics for four years.
Do you plan on playing any sports?
I wanted to do football or cross country, but it's too late to join now. I am thinking of joining the swim team or track and field.